Samsung targeting iPhone market segment in Western Europe, as smartphone market revives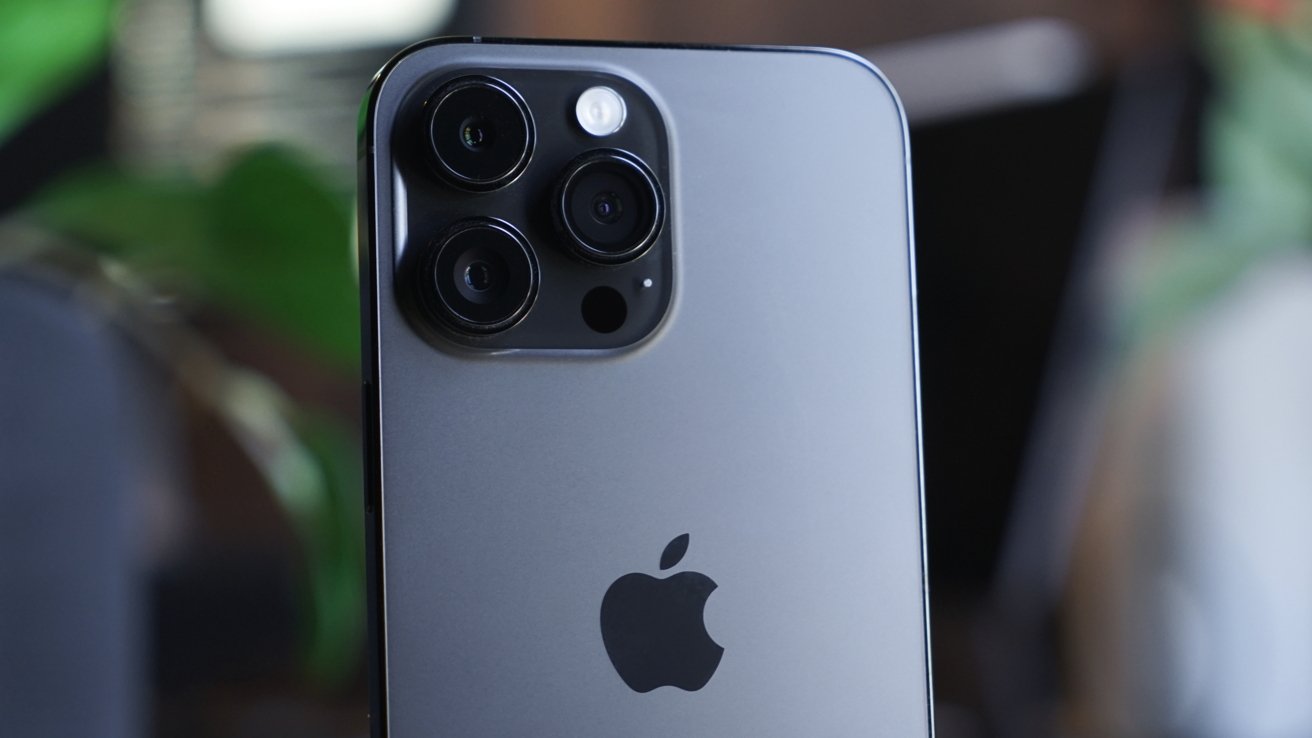 New research claims that Samsung is focusing on higher-end smartphones in Western Europe, aiming to challenge Apple's iPhone as the market shows early signs of recovery.
Canalys most recently reported that global smartphone shipments fell by 13% in Q1 2023. Samsung remained the biggest vendor, but only Apple managed to grow its market share year over year.
Now Canalys believes that Samsung is aiming to mimic Apple's focus on higher-end smartphones, at least by increasing advertising and carrier deals for its flagship models within Western Europe. It's increasing its investment in Market Development Funds (MDF), which supports partners' sales efforts.
"Samsung has shifted its focus further toward the mid-to-high-end segment in Western Europe," says Canalys analyst Runar Bjorhovde, "motivated by better revenue drivers, higher profit margins and stronger potential for ecosystem integration."
"According to Canalys estimates, in Q1 2023, Samsung's ASP rose by 11%, resulting in a 6% decline in the total value of devices shipped," continues the analyst. "Samsung has invested heavily in brand and product advertising, as well as in MDFs and co-marketing initiatives with operators and retail chains to strengthen its presence."
"Apple remains the most resilient vendor in Western Europe," says Canalys, "supported by the most loyal user base in the region combined with high popularity among switchers."
Canalys says that Samsung's increased investment is "targeted at challenging Apple, which grew its market share to 33%."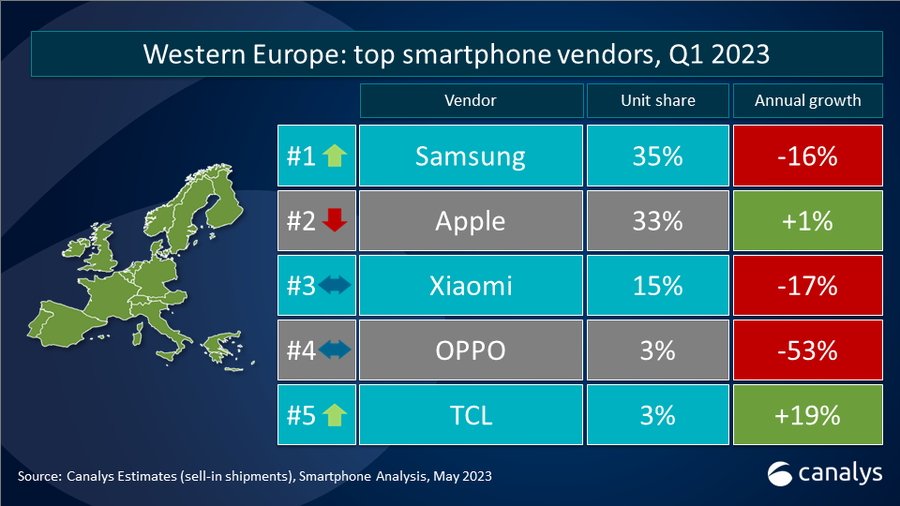 That market share for Q1 2023 puts Apple in second place behind Samsung's 35%. In third place for the quarter was Xiaomi on 15%, with OPPO and TCL taking joint fourth position on 3%.
According to Canalys, the market for premium smartphones costing $800 or over, saw a 35% increase in Q1 2023 compared to the year before. These smartphones now account for 41% of shipments within Western Europe, and Canalys says this is indicative of a recovery for the market.
"This revival owes much to appealing finance plans and bundled offers tailored for a market increasingly interested in mid-to-high-end devices," says the company. "Meanwhile, device prices in Western Europe have climbed significantly, up by 16% from Q1 2022 and 29% from Q1 2019, resulting in the highest-ever recorded average selling price in Q1 2023."
Separately, Canalys has recently reported that Apple doubled shipments of the iPad in China for Q1 2023, compared to Q1 2022.