Sonnet updates Echo 11 Thunderbolt 4 Dock with HDMI port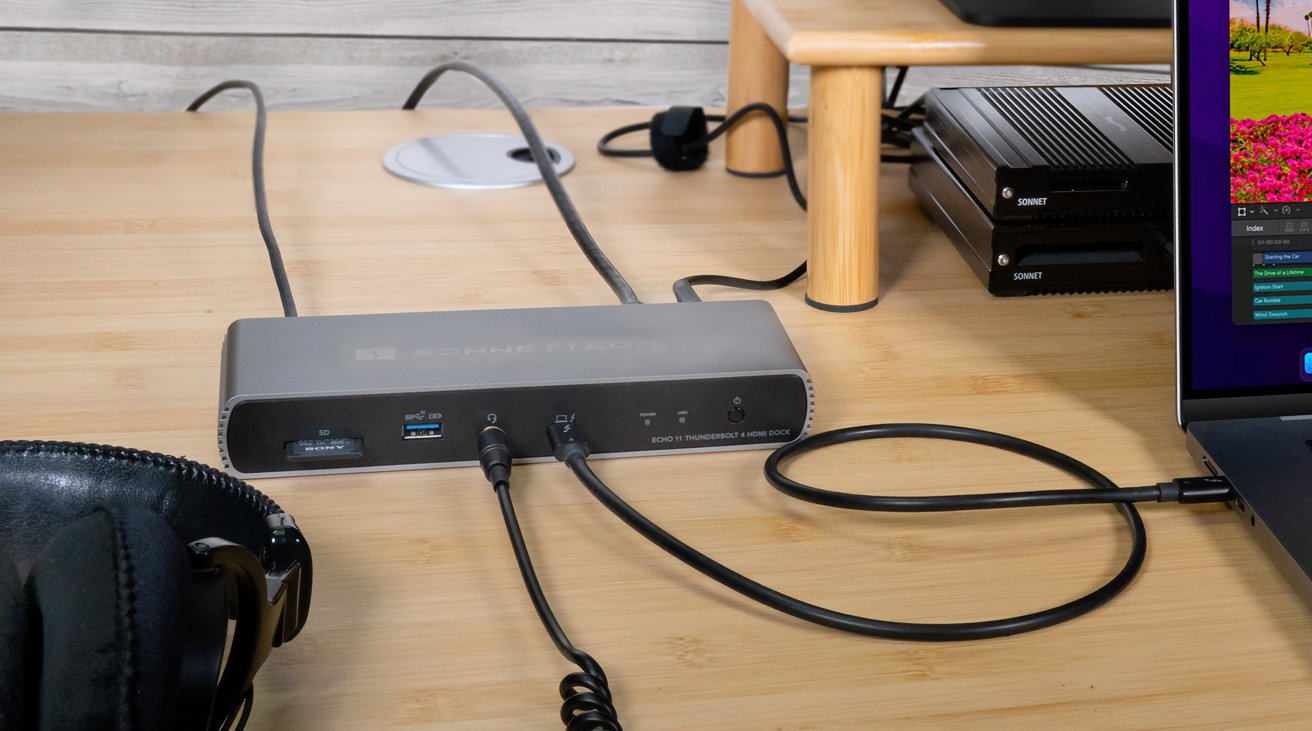 Sonnet's Echo 11 Thunderbolt 4 HDMI Dock updates its predecessor with a new video option, more power delivery, and even faster network connectivity.
Sonnet launched the original Echo 11 Thunderbolt 4 Dock in February 2021 as an 11-port dock for Macs and MacBooks. Two years later, Sonnet has introduced an updated edition.
As the name suggests, the Echo 11 Thunderbolt 4 HDMI Dock includes an HDMI port, enabling it to be used with a wider array of displays straight away. This eliminates the need for an extra dongle or adapter that would have been plugged into one of its Thunderbolt 4 ports.
Depending on the host it's connected to, as well as which ports are used with monitors, the dock can support up to a single 8K monitor, or two 6K displays.
The dock connects to the host Mac using one Thunderbolt 4 port, which provides 100W of charging. Two other Thunderbolt 4 ports are included for connecting peripherals, as well as four USB 3.2 Gen 2 Type-A ports, a 3.5mm combo audio port, and an SD 4.0 memory card slot.
On top of this is an Ethernet port that can support up to 2.5 Gigabit speeds, allowing for faster network data transfers when the right infrastructure is available.
The Sonnet Echo 11 Thunderbolt 4 HDMI Dock is available from Sonnet's online store for $239.99.