Maxed-out Apple Silicon Mac Pro costs 1/4 what a maxed Intel one did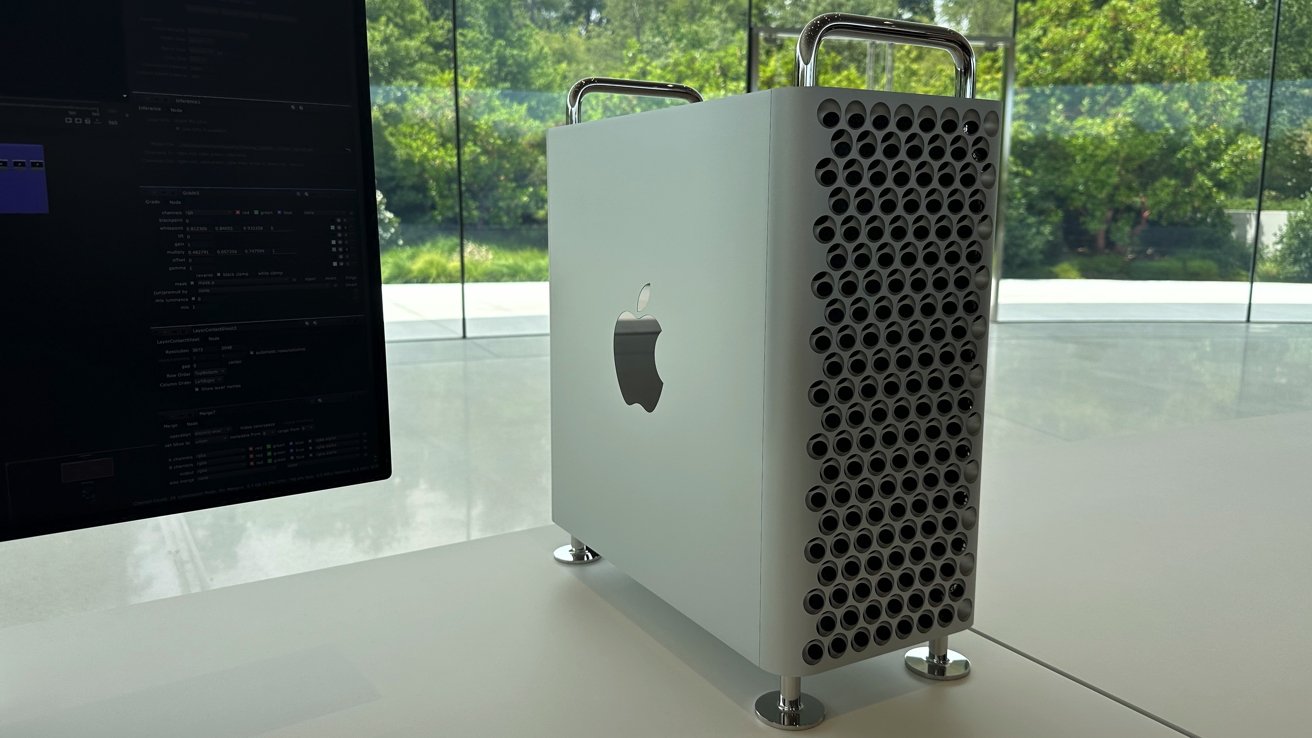 Time has a way of humbling our demands for technological advances, and in 2019, a maxed-out Mac Pro would set you back $53,000. Today, Apple announced a long-awaited update to the pro-level desktop computer, with more impressive specs and a much more modest price tag.
As we did in 2019, we set out to customize the Mac Pro with the most ridiculous components available just to see what it would cost consumers.
And ridiculous they are, as a fully-loaded Mac Pro comes with the brand-new M2 Ultra chip with a 24-core CPU, upgraded 76-core GPU, and 32-core neural engine.
Apple's upgraded Mac Pro now supports up to 192GB of unified memory, and you bet we added it to our load out. Additionally, we chose the largest storage available at 8TB of SSD space.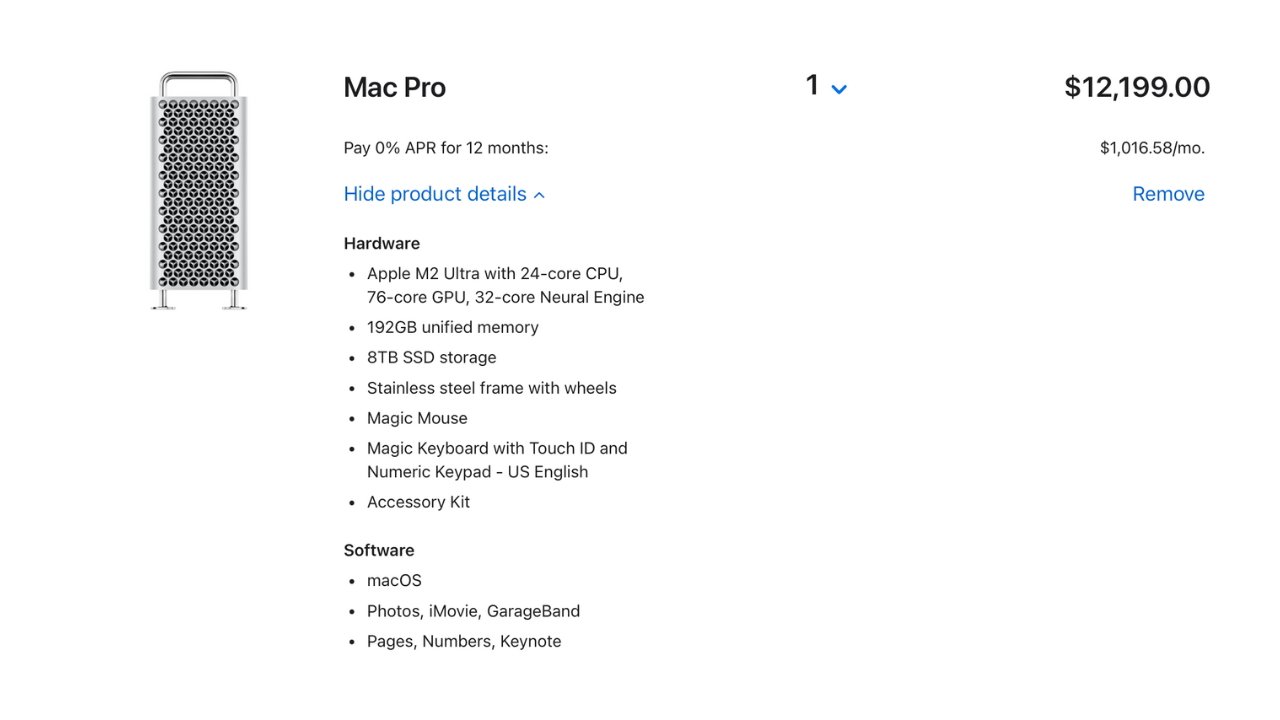 We added the stainless steel frame with wheels for the final build because if you have a pro-level computer, you need it on wheels, obviously. That little addition will set you back $400, as it did for the seventh-generation Intel Mac Pro.
With everything said and done, the 2023 M2 Ultra Mac Pro comes in at $12,199 before tax and without a display.
For Apple's display technology, expect to spend an additional $1,599 — at least. And the Mac Pro can support up to eight simultaneous displays, meaning you'll be forking out more for visuals than computing power.
While that seems like an astounding amount of money for a computer, when compared with our 2019 build, it's pretty affordable for the target market, not even twice the base price of $6,999.
In 2019, our build consisted of several performance components, such as graphics cards and afterburners. Those components now live in Apple's dedicated silicon, the M2 Ultra, with performance that eclipses Intel-based Macs.
Of course, you could also include the Magic Trackpad, Final Cut Pro, and Logic Pro pre-loaded for an additional $650 for a total of $12,847.98. Regardless of added software or accessories, you're still getting a pro-level computer for less than what it would cost you to buy a used Honda Civic.
A fully-loaded Mac Pro can be in your home by the end of June, and using your Apple Card will land you 3% cash back, lessening the blow. A little.
Don't forget to check back with AppleInsider frequently, as we constantly update our price guide to reflect the best deals on Mac Pros.