watchOS 10 arrives for Apple Watch, with widgets, new faces, and more workouts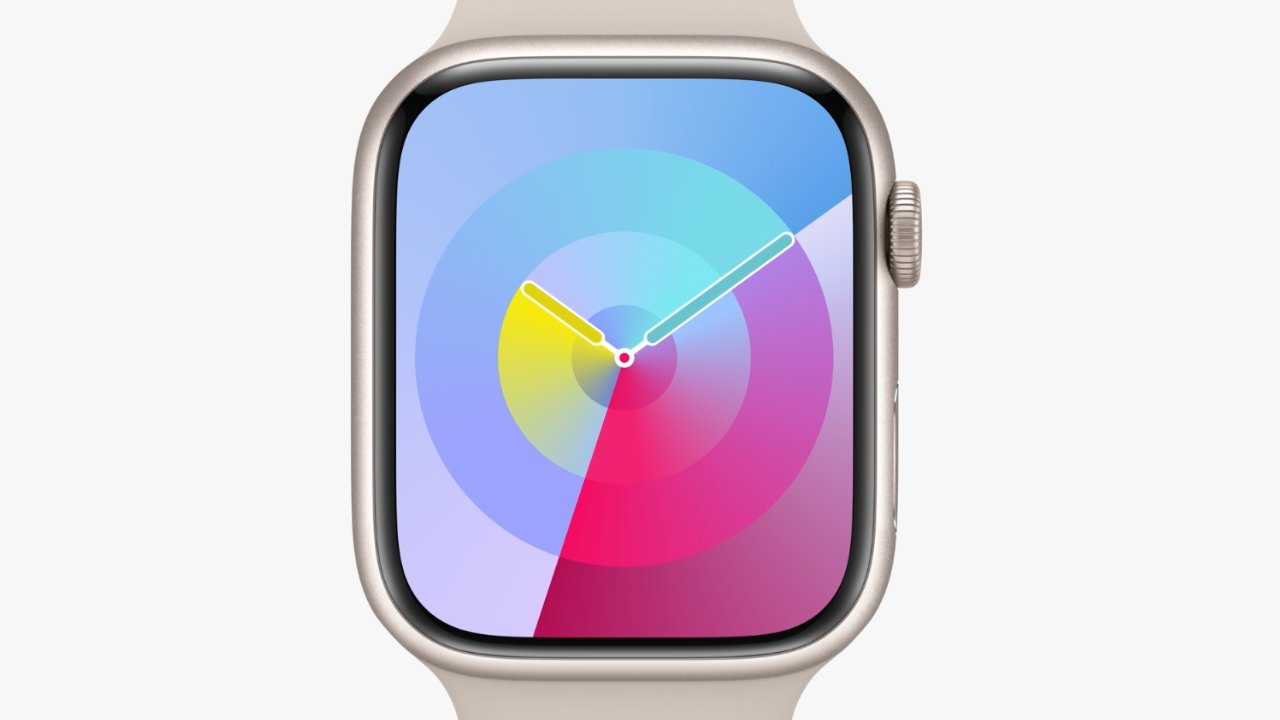 At WWDC 2023, Apple officially announced watchOS 10 at WWDC, its newest Apple Watch operating system with widgets to give quick access to apps and functions.
During the WWDC 2023 keynote on Monday, Apple provided a sneak peek of the upcoming watchOS 10 update. Following the pattern of previous major updates, the latest iteration of watchOS introduces a range of new features to enhance the functionality of the Apple Watch.
In watchOS 10, various apps have undergone redesigns. World Clock now showcases background colors that correspond to the time of day in different time zones. Activity has introduced corner icons for navigation, a revamped trophy case, and a new full-screen view for each individual Activity Ring.
The Smart Stack is a new feature that includes customizable widgets capable of presenting relevant information based on the user's situation. By simply turning the Digital Crown on any watch face, users can reveal these widgets.
For instance, in the morning, the Weather widget will display the forecast, while during travel, the Smart Stack will show boarding passes from the Wallet app. The Calendar and Reminders widgets will prioritize upcoming meetings and tasks by moving to the top, and actively running apps like Podcasts will also be conveniently placed higher for easy access.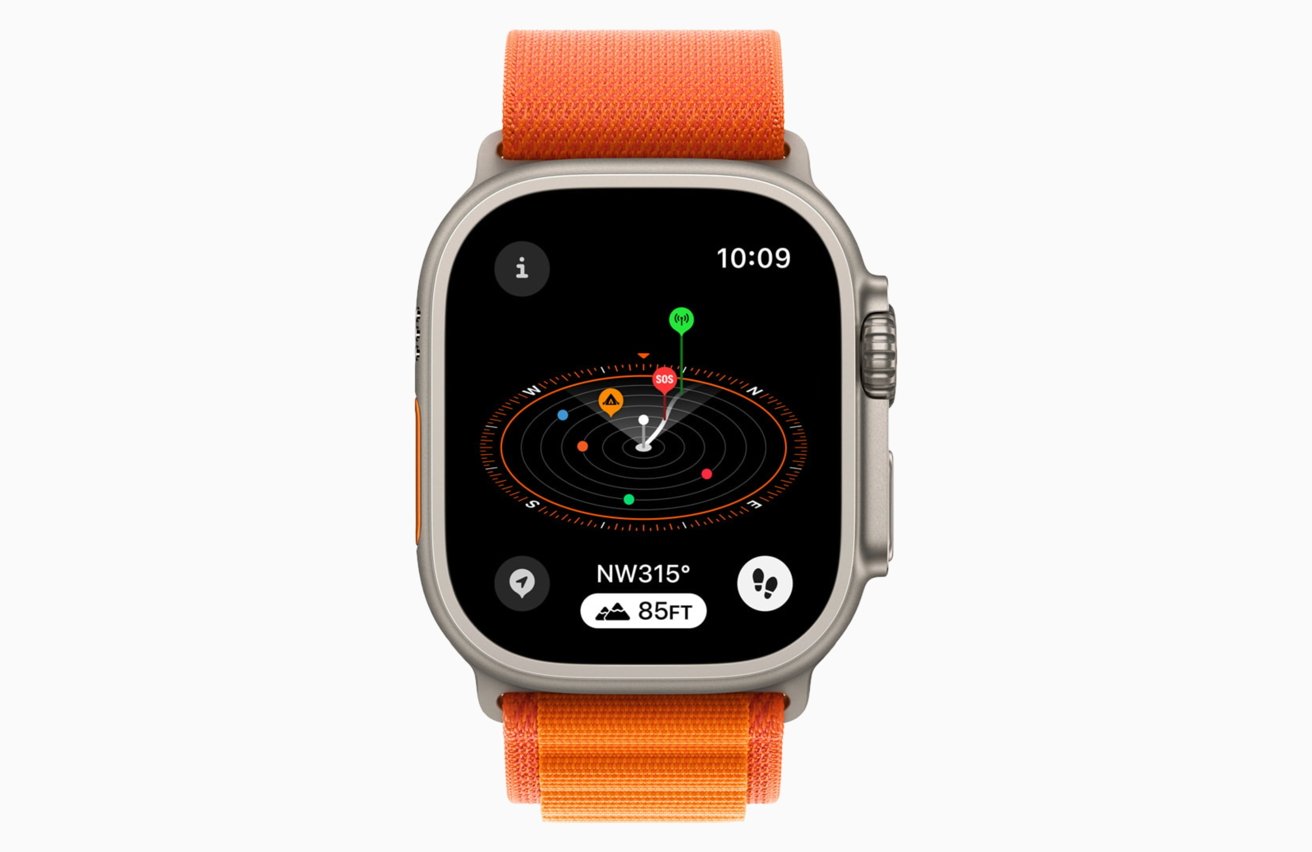 Additionally, the Smart Stack allows users to enjoy visually appealing watch faces like Portraits, while still providing quick access to the information they find important.
Two exciting new watch faces appear in watchOS 10 called Palette and Snoopy. The Palette face showcases time in a vibrant and artistic manner by utilizing three overlapping layers that display a wide range of colors.
As the time progresses, the colors on the watch face dynamically change to create an engaging visual experience.
Physical Health
The Apple Watch is primarily seen as a health and fitness device, and Apple is adding more of those features in watchOS 10.
First, when initiating a cycling workout from an Apple Watch, it will seamlessly appear as a Live Activity on the iPhone. By tapping on it, the activity will expand to occupy the entire screen, providing a comprehensive view.
The Workout Views, including Heart Rate Zones, Elevation, Race Route, Custom Workouts, and a newly added Cycling Speed view, have been optimized to fit the iPhone's screen size. This allows users to conveniently mount their iPhones on their bikes for effortless and clear visibility of relevant information during their cycling sessions.
Next, the Apple Watch now possesses the ability to seamlessly link with Bluetooth-enabled cycling accessories like power meters, speed sensors, and cadence sensors. This breakthrough feature introduces an array of fresh metrics, including cycling power measured in watts and cadence measured in RPM (rotations per minute).
Moreover, it offers additional Workout Views, such as Power Zones, which provide valuable insights. The Bluetooth connectivity is supported for both indoor and outdoor cycling workouts, as well as in GymKit-compatible environments.
Cutting-edge algorithms leverage data from both the Apple Watch's sensors and connected power meters to estimate Functional Threshold Power (FTP). FTP represents the maximum level of cycling intensity that a rider can theoretically sustain for an hour.
By utilizing FTP, the Apple Watch generates personalized Power Zones. These zones allow users to monitor their current zone and track the duration spent in each zone as a way to help enhance performance in cycling.
Apple's attention in watchOS 10 was also directed towards enhancing the hiking experience. In watchOS 10, the Compass app introduces two new waypoints to enhance functionality.
First, the Last Cellular Connection Waypoint estimates the most recent location where cellular reception was available. This feature proves beneficial for tasks like checking messages or making calls while venturing outdoors.
Second, the Last Emergency Call Waypoint estimates the point along the route where the device last established a connection to any available carrier's network. The waypoint serves as a reference in case of emergencies, enabling users to make emergency calls when needed.
Mental Health
Apple has also expanded its efforts into mental health. The Mindfulness app in watchOS 10 provides a discreet and convenient way for users to document their emotions and daily moods.
By using the Digital Crown, users can effortlessly navigate through a variety of captivating and multi-dimensional shapes. These shapes serve as a visual representation of different emotional states.
Users can select the shape that best reflects their current feelings, identify the factors influencing them the most, and describe their emotions in detail. This feature offers a seamless and engaging method for logging and expressing one's emotional state.
Vision Health
Finally, watchOS 10 can help support visual health, especially in children. With the introduction of watchOS 10, Apple Watch now enables the measurement of time spent in daylight through the ambient light sensor.
This data can be accessed in the Health app on iPhone or iPad. To lower the chances of developing myopia, the International Myopia Institute suggests that children should spend a minimum of 80-120 minutes outdoors each day.
In the case of children who don't have their own iPhone, they can utilize Family Setup to connect their Apple Watch to their parent's iPhone. That allows parents to monitor the amount of time their children spend outdoors and in daylight using Health Sharing in the Health app.
There have been reports that excessively close viewing of devices or books can contribute to the risk of developing myopia. To address this concern, a new feature called Screen Distance utilizes the TrueDepth camera found in iPads and iPhones, which is responsible for Face ID.
It feature prompts users to increase the distance between their device and their eyes if it has been held closer than 12 inches for a prolonged period of time.