Sony has been hyping Apple Vision Pro display tech since 2022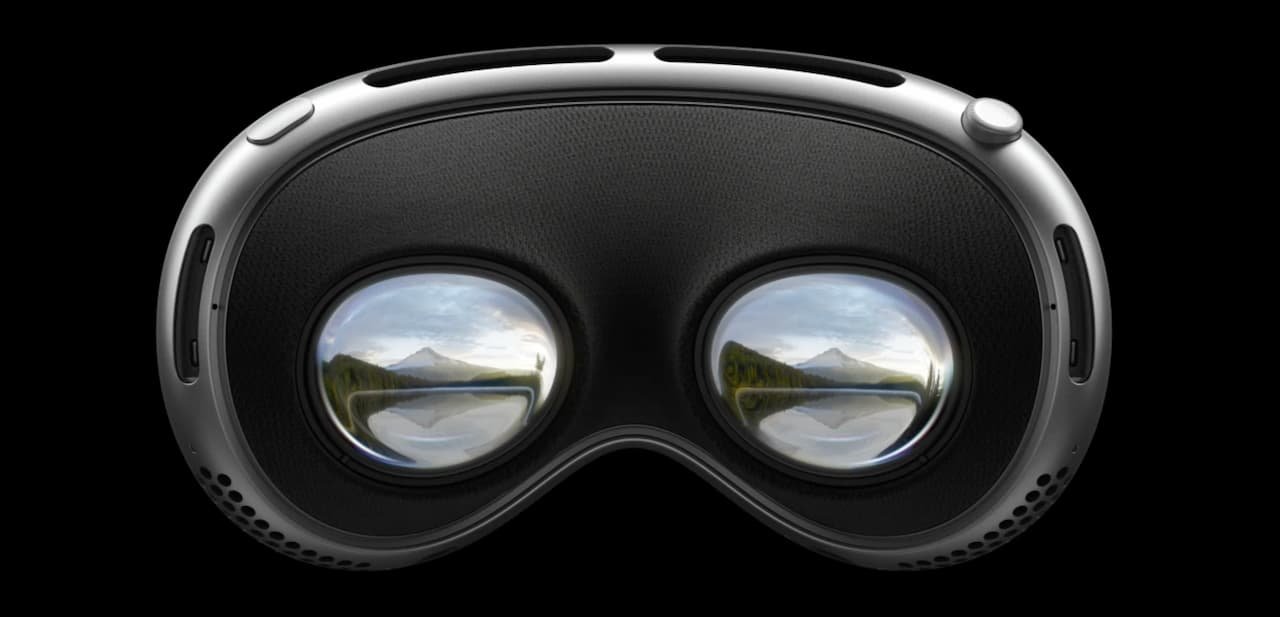 At the 2023 Worldwide Developers Conference, Apple talked up the richness of its display technology in its upcoming AR/VR headset, the Apple Vision Pro, but it turns out Sony has been hyping the technology since 2022.
Apple is putting incredibly high-resolution displays in the headset, one 4K display for each eye. The company says that the displays pack 23 million pixels into a pair of displays, thanks to micro-OLED technology.
The displays also support high dynamic range and wide color, and boast sharp lenses to make sure the Vision Pro user is looking at the clearest image possible. The company also flaunted the fact that Vision Pro's displays can fit 64 pixels in the same space filled by a single iPhone pixel.
That display technology is a breakthrough in its own right, and Sony showed it off last year at the company's "Technology Day." While Apple calls the display tech "micro-OLED," Sony actually refers to it as "OLED Microdisplay."
The resolution of the two displays is a major talking point of the demonstration, but the company also notes that latency matters just as much. As such, Sony made sure the processing time stayed less than 0.01 second.
Sony says that normally the processing time for this display resolution is around 0.1 second, but the company needed to avoid making people feel dizzy while using the VR headset. To make that happen, they had to combine sensor data and latency compensation technology.
The end result is the VR headset converting the image according to the user's head position, before that image is displayed.
"The processing time is reduced by decreasing the amount of latency throughout the entire system thanks to the integration of data from multiple sensors. The person watching in VR can experience high-definition images in real time according to the movement of his/her head. In addition to industrial applications, the OLED microdisplay is expected to be used in the entertainment field, as it can express the texture of materials and human expressions in high-definition in real time based on movements of the viewer's head."
Unsurprisingly, the Apple Vision Pro headset is packed with technology. Which it should be, considering the $3,499 launch price tag.
Those incredibly sharp displays packed in the headset are just one reason why some people are expecting Apple's AR/VR headset to ring the death knell for traditional TV sets in the home. Whether or not that actually happens remains to be seen.
Sony might be hyped for the display technology it has created that will be used in the Vision Pro, but it's not willing to bend to Apple's demands as far as production is concerned. The company recently refused Apple's demands to increase screen production for the AR/VR headset, aiming to reach 900,000 screens for the immediate future.