Unannounced Eve AirPlay 2 adapter leaked by FCC following ABB acquisition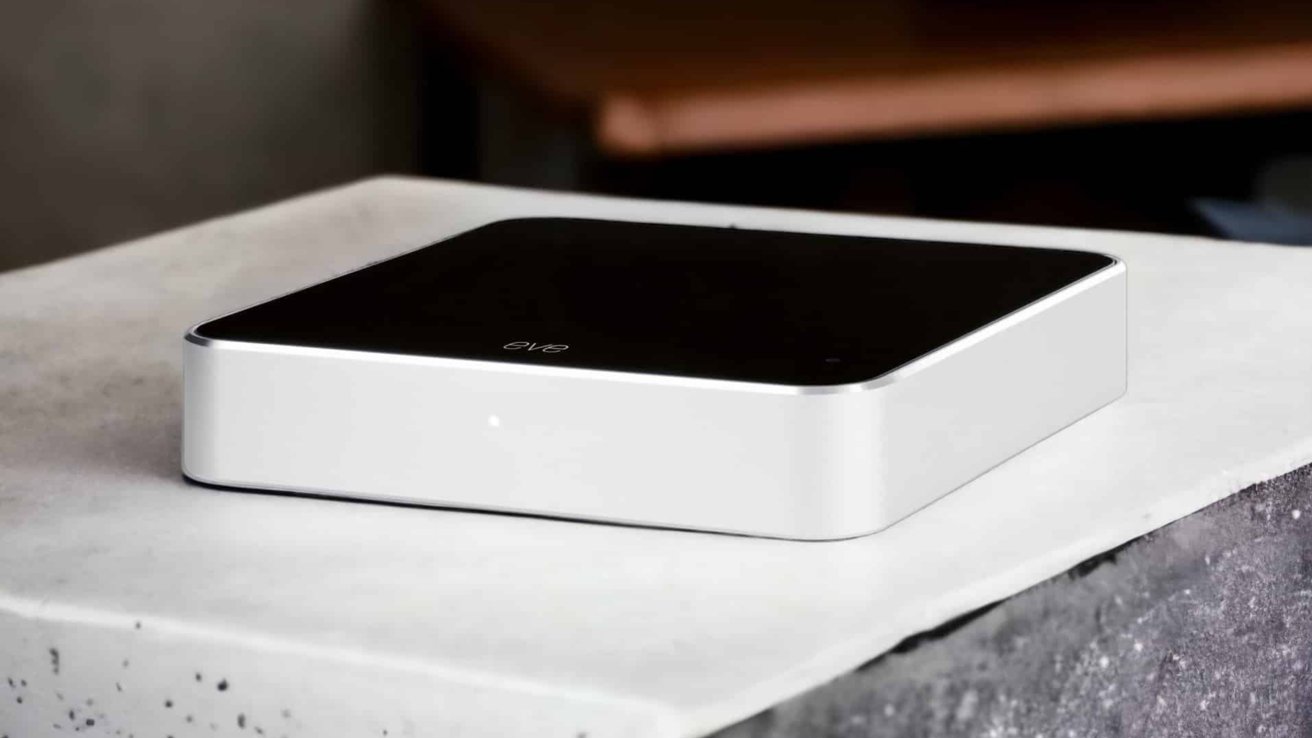 An unannounced AirPlay 2 adapter from Eve has shown up in a regulatory database today, following the company's acquisition by mega-firm ABB.
The listing, first surfaced by German site SmartApfel, shows off an aluminum-wrapped wireless adapter that has yet to be officially announced.
Eve's adapter would connect to your existing speakers, amplifier, or soundbar and allow users to cast audio wirelessly via AirPlay 2. There are many such devices on the market, but Eve's looks to be the nicest yet.
It appears to feature an anodized silver aluminum band around the outside with a polished chamfered edge along the top. The top, presumably glossy plastic, mimics Eve's other smart home devices such as the Eve Button, Eve Room 2, Eve Weather, and Eve Aqua.
FCC says the model number is 20EBR8701 and it was submitted for regulatory approval on December 1, 2022.
Schematics show a 5V DC power input, Ethernet input, coaxial and optical digital outputs, and left and right analog outputs.
Germany-based Eve will likely be releasing the audio adapter in the near future, despite its acquisition by ABB earlier this month.