Ontario man saved by Apple Watch fall detection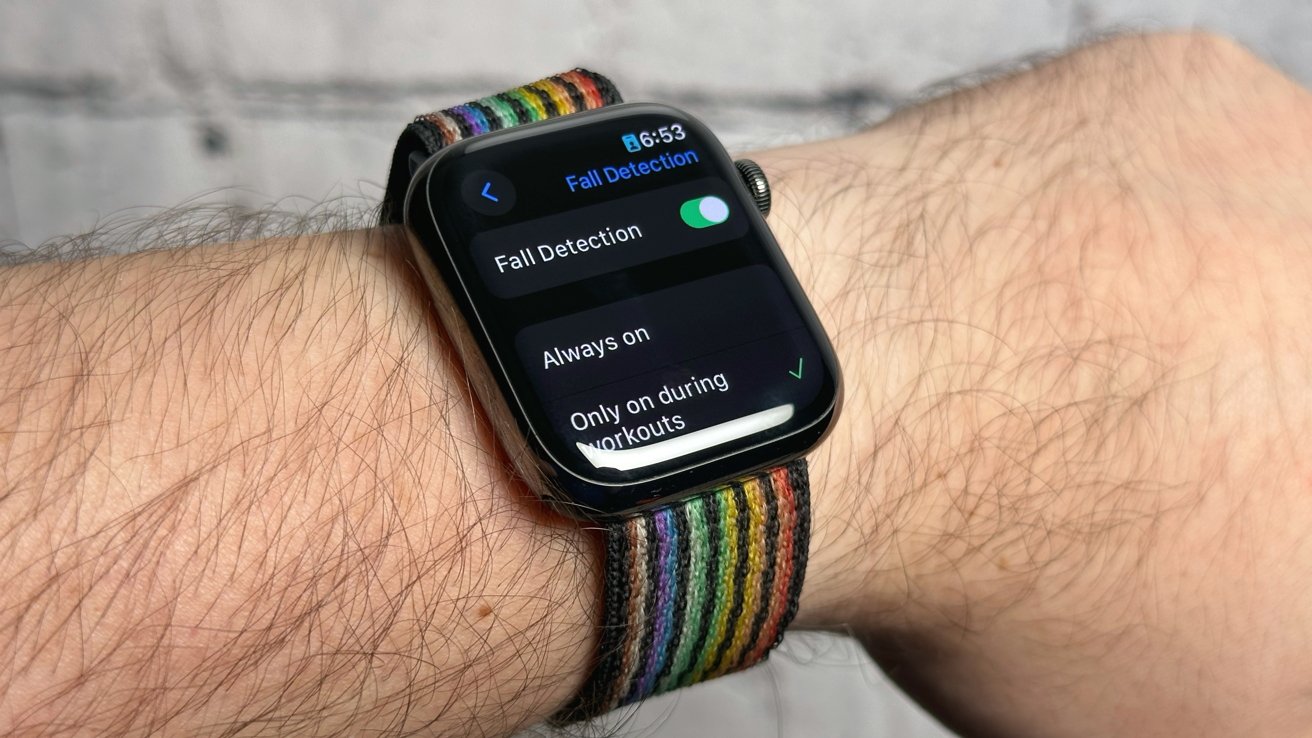 Fall detection is a feature available on Apple Watch that can contact emergency services in the event of a bad fall, something an Ontario man learned firsthand on Friday.
Apple Watch has multiple built-in features that aim to save users from fatal or near-fatal situations, such as falls. Alexander Laserson reached out to AppleInsider to share his story of how Apple Watch saved his life.
On Friday, Laserson fell from a ladder and struck his head. His Apple Watch Series 8 dialed emergency services and his wife after fall detection kicked in.
The fall had rendered him unable to respond to a fall detection alert, which calls emergency services and alerts emergency contacts after about a minute. His wife discovered him shortly after and was able to talk to emergency responders via the Apple Watch.
He was rushed to the emergency room in an ambulance and given seven stitches. Alexander Laserson thanks Apple for the technology that provided such a swift response to his fall.
"Without the Apple Watch, it is possible I would be dead by now," Laserson said. "The technology works."
Fall detection is a feature found in Apple Watch Series 4 and later. It is turned on automatically for users over 55, but can also be enabled manually in settings.
How to enable fall detection on Apple Watch
How to turn on fall detection on iPhone
On your iPhone, open the Apple Watch app
Tap on My Watch
Scroll down to Emergency SOS and tap it
Tap to turn on Fall Detection
How to turn on fall detection on Apple Watch
On your Apple Watch, open Settings
Scroll down to SOS and tap it
Tap to turn on Fall Detection