Apple Silicon is why 15-inch MacBook Air was possible at all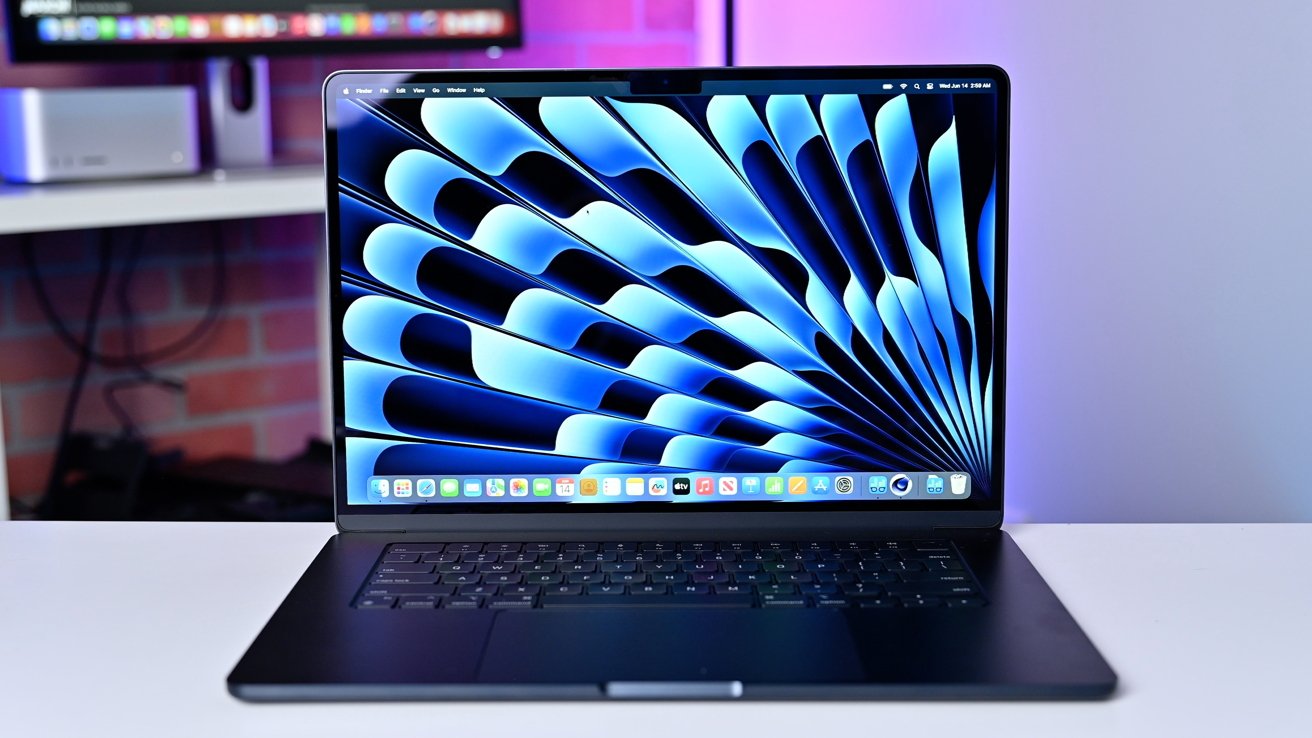 Apple executives recently shared insights on the development of the 15-inch MacBook Air, which was designed to meet the needs of both consumers and enterprise users.
During WWDC 2023, Apple unveiled the much-awaited 15-inch MacBook Air. It boasts similar features to the 13-inch MacBook Air, such as the impressive M2 chip, but stands out with its noticeably larger display.
Senior Product Manager Laura Metz and Enterprise IT Marketing Manager Thomas Tan sat down with Inc. to discuss how the 15-inch MacBook Air came to be.
The Cupertino-based tech giant wasn't trying to introduce a wholly new product when making the 15-inch MacBook Air. Instead, it wanted to help fill a gap in the market it had found and — thanks to Apple Silicon — it could.
"When we set out, we wanted to make a 15-inch MacBook Air," said Metz. "But when you think of what the designs looked like previously, it just didn't work. It just did not say 'Air' to us. It was only with Apple silicon where we were able to have all the right components to bring that larger display along with the battery life and performance that users would expect from a MacBook Air."
So, with the introduction of Apple Silicon, the company could provide a powerful yet portable laptop that could meet — and even exceed — the needs of the average consumer.
"We knew there were users that wanted more screen real estate, but did not need the additional capabilities and performance of the 14 or 16-inch MacBook Pro," said Metz.
But, as it turns out, it's not just consumers who are interested in 15-inch laptops; many enterprise clients are also seeking out laptops that fit this bill.
"We also know that the 15-inch PC Laptop market is significant— that carries over into the enterprise space as well, where users are interested in having that larger display."
With the introduction of a larger screen, coupled with Apple's powerful M2 chip, many businesses have decided to opt into the Mac ecosystem.
"Apple Silicon suddenly made MacBook Air that much more capable for business use," Tan told Inc.
"So we're certainly seeing a lot of customers making that wholesale switch that otherwise we wouldn't have seen before. We're seeing customers in retail industries, adopting MacBook Air, for everyday use, we're seeing that in manufacturing, and we're seeing that in healthcare. So we think Apple Silicon has broadened the appeal to enterprise customers by a significant margin."