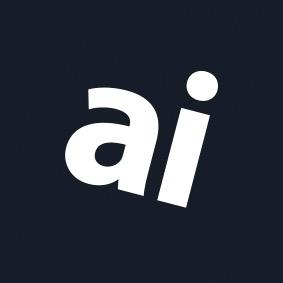 Why you can trust AppleInsider
Vava 12-in-1 USB-C Docking Station review: Modern design with outdated USB ports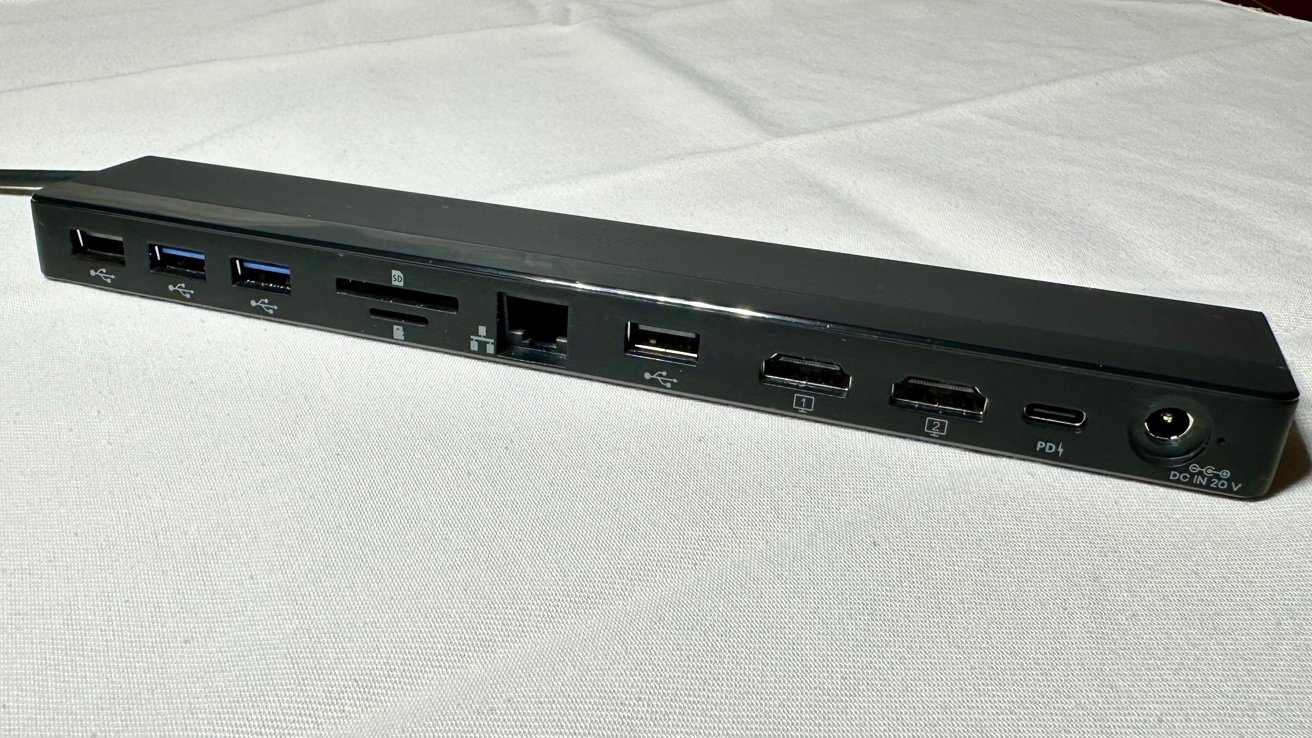 Vava 12-in-1 USB-C Docking Station
2.5 / 5
---
The Vava 12-in-1 USB-C Docking Station is good to have if you need more ports than your MacBook supplies you — assuming the ports you need are USB-A.
Laptops today, such as the M2 MacBook Air, come with remarkable power but offer limited ports. This may not be an issue for the ordinary user, but for photographers and content creators, it can become a huge inconvenience.
Vava hopes to fix this issue by creating a docking station that offers a variety of ports in a sleek, lightweight design.
The Vava 12-in-1 USB-C Docking Station is a powerful hub providing almost every port you need. However, it is stuck in the past by only offering USB-A ports.
Vava 12-in-1 USB-C Docking Station — Sleek design with a bunch of ports
The Vava 12-in-1 USB-C Docking Station is light to hold and carry around. Though, because of its many ports, it is not the most compact power hub on the market.
The Docking Station weighs 5.3 ounces and is 9.05 x 1.65 x 0.7 inches in size. While this may be a wide design, it is reasonable due to the number of ports it packs into itself.
With the Docking Station, you get:
Two USB-A 2.0 ports
Two USB-A 3.0 ports
One SD (Secure Digital) card slot
One TF (TransFlash) card slot
One RJ45 gigabit ethernet port
Two HDMI 2.0 ports
One USB-C PD (Power Delivery) output port
One DC (Direct Current) input port
One 3.5mm audio port
Two grips on the bottom ensure the Docking Station doesn't move when plugging or unplugging cables. The aluminum body is durable enough to survive multiple falls or being thrown into a bag.
An optional power adapter — that comes with your purchase — can be plugged into the DC port. This will allow you to charge your laptop or any other connected device while the power adapter is plugged in.
The Docking Station connects to your device via USB-C and is compatible with macOS 10.11.12 and higher.
Vava 12-in-1 USB-C Docking Station — Functionality
The Vava 12-in-1 USB-C Docking Station functions like other power hubs, but don't be fooled — not all ports work as you'd expect.
Two HDMI ports mean you can connect two monitors to your device and simultaneously use them.
Both ports support 3840 x 2160 resolution at 60Hz. However, if you use both simultaneously, it drops to 30Hz.
The same goes for Mirror Mode and Extended Mode. Mirror Mode will support 60Hz, while Extended Mode will support 30Hz.
Both USB-A 3.0 ports can transfer data at up to 5gbps, and both USB-A 2.0 ports can do the same at 480mbps. The USB-C port — solely for charging and not data transfers — can output a maximum of 20W. It also supports quick charging for compatible devices.
Power output from the Docking Station to your computer depends on whether the USB-C port is currently in use. If it is, it can reach a maximum of 45W, but if it's not, that increases to 65W.
The SD and TF card slots can read at a maximum speed of 104mbps and write at a maximum speed of 50mbps. Transfer rates through the ethernet port can reach up to 1000mbps, and the audio port can support 48K track output and microphone input.
The DC input is 100W, and the light next to it indicates when power is flowing to the Docking Station.
Vava 12-in-1 USB-C Docking Station — You get what you get
Using the Vava 12-in-1 USB-C Docking Station worked well in everyday use. Although, we did see some red flags that made us a little concerned.
The power adapter is over six feet long, so there is no worry about it not reaching you if you are not next to a power outlet. It plugs right into the DC input port and automatically starts charging all connected devices.
After plugging in a flash drive, it instantly appeared in Finder, and we could access all its files.
Our first red flag occurred when transferring a 950mb file onto the flash drive. Finder told us it would take 25 minutes to transfer all the files.
Our second red flag came when trying to back up our MacBook onto a hard drive through Time Machine. While the hard drive appeared in Finder, Time Machine declined to back up.
The system said that the Mac was running on internal battery power and couldn't support the Time Machine process. To be clear, the Mac was plugged in and receiving power when trying to back it up.
Luckily, our experience with the HDMI ports was better and provided a smooth and stable experience. The picture looked amazing, the connection did not lag or disconnect randomly, and transferring windows from one display to another worked flawlessly.
We were also able to keep an iPhone 14 Pro Max and iPad Pro charged while performing all previous actions mentioned. The Docking Station did get a little warm, but it was not scorching hot when we picked it up.
Vava 12-in-1 USB-C Docking Station — Stuck in the past
The Vava 12-in-1 USB-C Docking Station is a modern-looking power hub that offers a variety of ports — as long as you don't need any USB-C ports.
The sleek design allows it to fit in with any desk setup, and with its lightweight, it can easily be taken wherever you go.
While it performs well in most of its tasks, we were disappointed that the USB-C port was only for charging and not for data transfers. Adding one or more USB-C ports can be very beneficial for transfer speeds and compatibility with newer devices.
The price may also be a drawback for many people who like the Docking Station but think the price does not justify what you receive.
If you do not need all 12 ports, then we recommend looking at the Anker USB-C Hub. It does have fewer ports but is one-third the price.
If you utilize all the Vava 12-in-1 USB-C Docking Station ports, we think you will be happy with your purchase. However, if you don't need all 12 ports and want a powerful hub at a lower price point, then we suggest looking elsewhere.
Vava 12-in-1 USB-C Docking Station - Pros
Light and portable
Sleek design
Long charging cable
Does not overheat
Vava 12-in-1 USB-C Docking Station - Cons
Only one USB-C port
USB-C port is only for outputting power
High price for what you get
Rating: 2.5 out of 5
Where to purchase the Vava 12-in-1 USB-C Docking Station
You can purchase the Vava 12-in-1 USB-C Docking Station from their website for $109.99. It is available in space grey.
The Docking Station is also available on Amazon for $149.95. It is also available in space gray.