Aqara's first Thread HomeKit sensor can monitor doors & windows for home security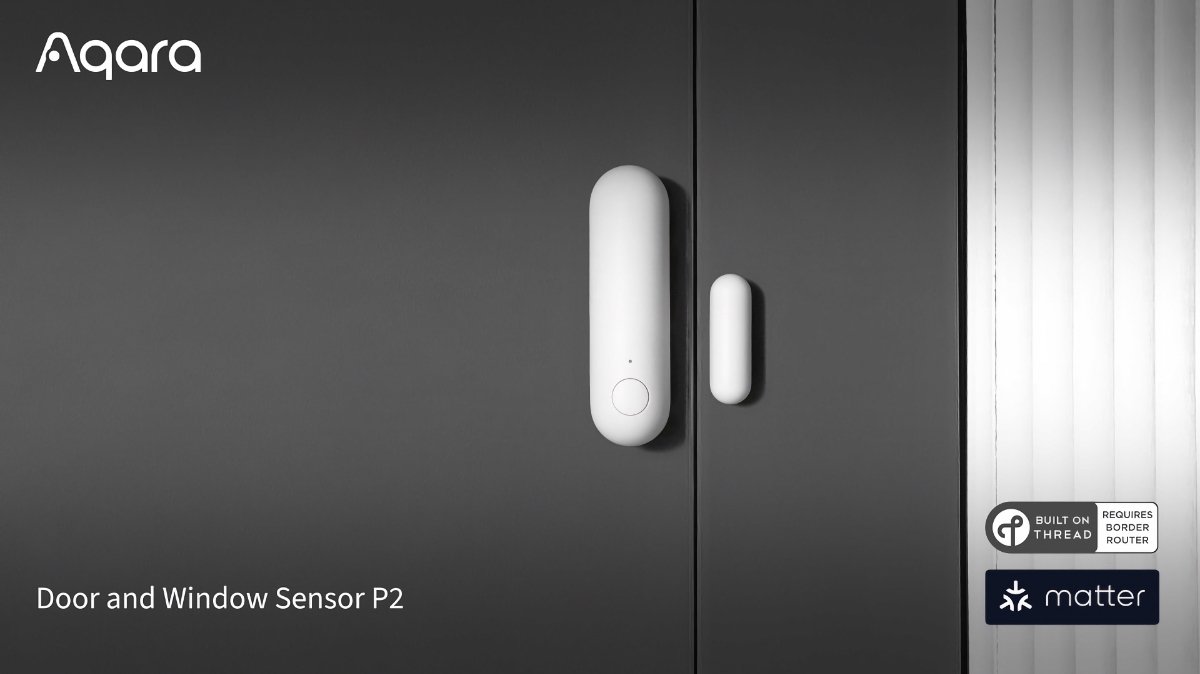 The latest door and window sensor developed by Aqara is the company's first to be compatible with the Matter network standard out of the box and seamlessly integrates with HomeKit to enhance home security.
The company has unveiled its latest offering, the Door and Window Sensor P2, which uses the latest Thread protocol. Serving as an upgraded version of Aqara's renowned contact sensor, the Door and Window Sensor P2 encompasses all the advanced automation and security capabilities that made the original Aqara Door and Window Sensor popular.
Additionally, it enhances compatibility with different smart home systems by natively supporting the unified Matter standard.
The introduction of the Door and Window Sensor P2 marks the launch of Aqara's new Thread product series, offering users an opportunity to enjoy the improved connectivity and energy efficiency the Thread protocol provides. This sensor ensures reliable and low-latency communication, capable of forming a mesh network for all smart home devices.
With built-in support for the Matter standard, it enables integration with various ecosystems such as Alexa, Apple Home, Google Home, SmartThings, or Home Assistant right from the start. By embracing the Matter-based smart home, users can experience local automation, which enhances responsiveness, stability, and overall security.
The versatile P2 sensor serves multiple purposes and finds application in diverse scenarios. Its primary use involves enhancing home security systems, reassuring homeowners by promptly alerting them to potential threats that may arise.
The sensor has a high-capacity 1,400mAh CR123 battery, significantly extending its battery life and guaranteeing uninterrupted usage. Furthermore, the sensor provides convenient and adaptable installation options with a supplied adhesive that leaves no damage on the wall when removed.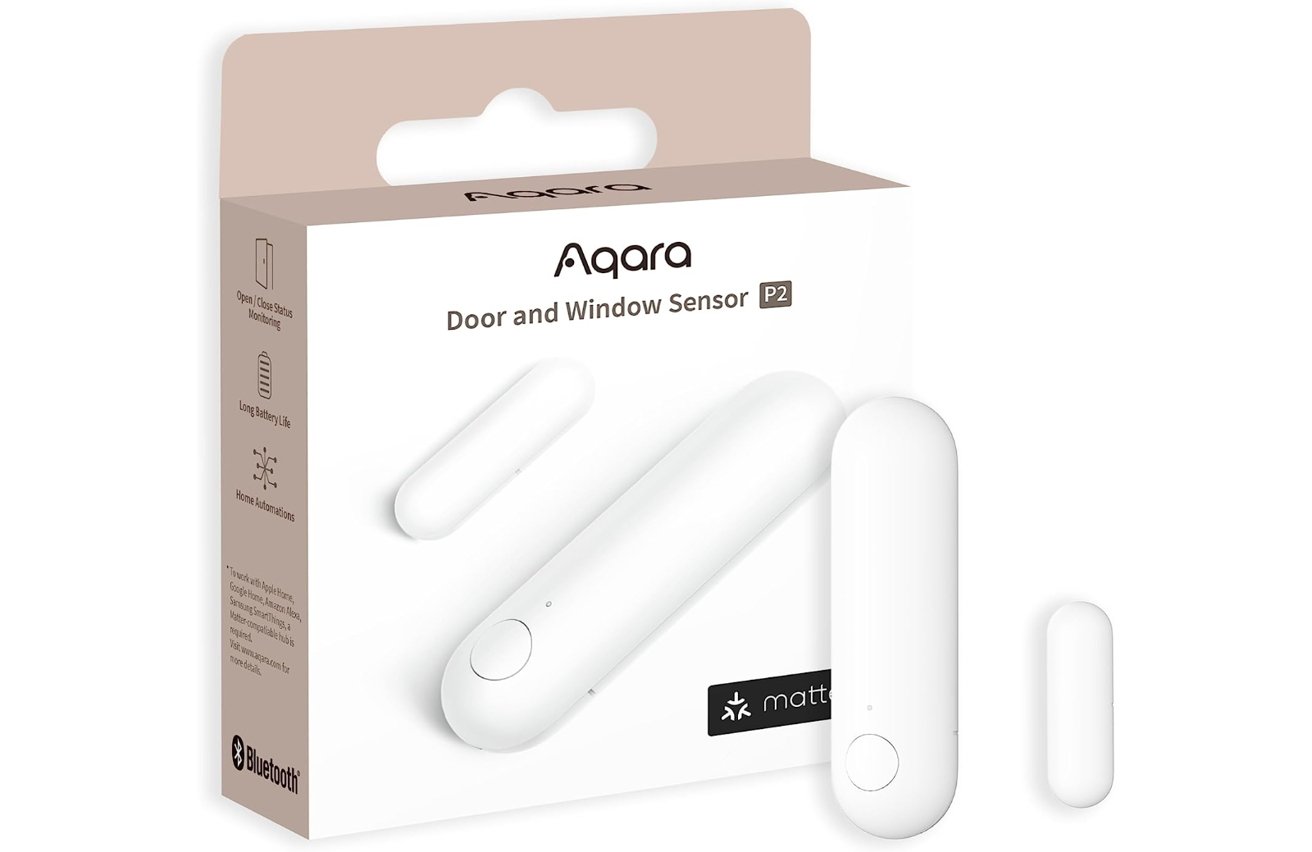 A thin magnet plate is also included as an alternative installation method to offer users greater flexibility.
Homeowners can also incorporate the P2 sensor into various home automation setups, such as automatically turning off the thermostat when a door or window opens.
In contrast to Aqara Zigbee devices, the P2 sensor establishes a direct connection with any Thread Border Routers in the market that support Matter. This enables seamless integration into various Matter-enabled ecosystems by using additional Matter controllers.
Pricing & Availability
The P2 sensor from Aqara is availble to purchase through Amazon for $29.99 and specific retailers worldwide. People in the US and Canada can get 15% off by using the code USDWP2CA, and those in Germany, Spain, France, Italy, and the UK can use the code DWSP2UKEU for the same discount.