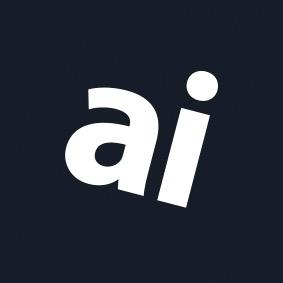 Why you can trust AppleInsider
Govee Curtain Lights review: bold, interactive smart lighting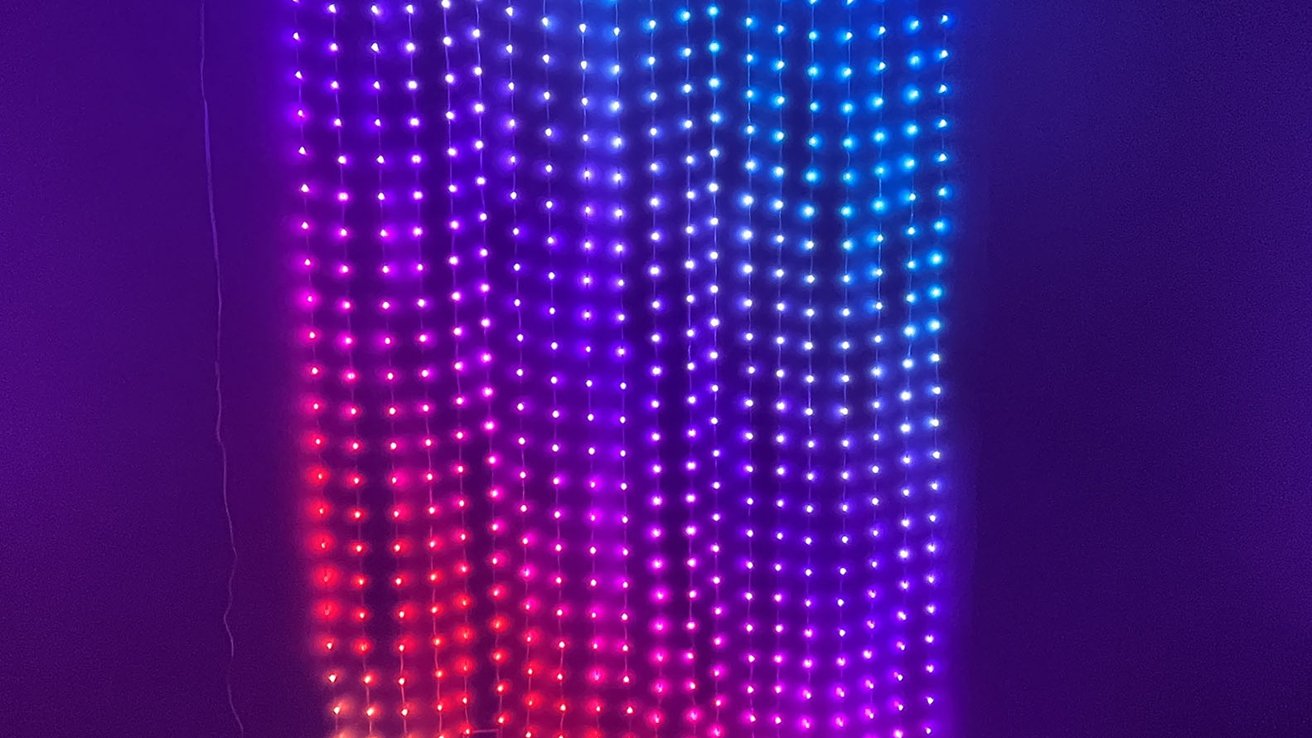 Govee Curtain Lights
3.5 / 5
---
Govee's new curtain lights are a fantastic statement piece for renters and homeowners alike.
While filling a room with RGB LED lighting isn't for everyone, it's hard to escape the fact that it's having a big moment.
If you're sick of strip lights and bored of smart bulbs, Govee has a new product: the Govee Curtain Lights.
Govee Curtain Lights - A breeze to install
The Govee Curtain Lights measure 5 feet wide by 6.5 feet tall and are designed to be hung from a wall or window. It features 520 individual RGBIC lights that can be controlled via the Govee app.
If, for some reason, you need more than 520 light "pixels" to work with, you can actually sync three sets together, giving you a 15-foot wide, 1560-pixel curtain to play with.
Regarding installation options, Govee gives you three to choose from. You can do what we did, which was to use a hammer and the included seamless nail hooks to hang your lights.
Installation was easy and only required a measuring tape, a hammer, and a ladder, and the lights went up in under 10 minutes.
If you don't feel like punching holes in your walls, you can use the included clips to hang them from a curtain rod.
If you don't feel like hanging them from a window or punching holes in your walls, you can use the included 3M strips, too. Really, the world is your oyster when it comes to installing the Govee Curtain Lights.
Another neat feature of these lights is that they're IP65 rated. This means they're dust-tight and can withstand heavy rain, which means they're outdoor-safe, too.
Using the Curtain Lights with the Govee App
We've talked about the Govee app in the past, and not much has changed. It's still an easy-to-use app, and if you already own one Govee device, you already know how everything works.
Connecting the Curtain Lights to the Govee App took us mere seconds — after all, we already have several other Govee devices connected to our network.
Once connected, clicking on your device will bring up various options you can tinker with. There are more than 80 preset lighting schemes to try out, ranging from holiday-themed images to relaxing, themed light shows.
The music reactive modes allow your lights to respond to noise in the room, though, as usual, we found this a little more aggressive than we'd prefer.
And, if you want to create pixel-art designs, this is where you do it. Each of the 520 individual lights can be set to whatever color your heart desires. Sure, it's a little tedious filling in each pixel by hand, but that's the nature of pixel art, not the fault of the Govee app.
Govee Curtain Lights - Know your space
We would like to point out that while the Govee Curtain Lights are very cool, they are not for certain spaces. Under no circumstance should you use these near a crib or in an area where a young child plays unsupervised.
Additionally, we'd like to add that you probably shouldn't put these anywhere pets frequent, either. Because they move around so easily, we think the light ropes would be too tempting for Fido or Fluffy. Always better to be safe than sorry, after all.
Govee also points out that you should never, ever tie the ends up off the floor in a loop, as they'd pose a strangulation hazard. That's why you'll want to hang the lights in a room that has at least a 7-foot tall ceiling.
Who the Govee Curtain Lights are for
We'll be the first to admit that the Govee Curtain Lights aren't for everyone. They require a sizable expanse of wall or window and aren't ideal for people with small children or pets.
However, if you're a huge fan of interactive lighting and have the space to use them safely, we think the Govee Curtain Lights are a unique, fun way to light up a room. Personally, we think they're perfect for a dorm room or college apartment.
Govee Curtain Lights - Pros
Works with the Govee App
Multiple hanging methods available
More than 80 preset colors
Govee Curtain Lights - Cons
Only available in one size
Sound-reactive modes are overly aggressive
Length requires a room with at least 7-foot ceilings
Rating: 3.5 out of 5
Where to buy
You can head to Amazon and snag your own set of Govee Curtain Lights for $129, though they routinely go on sale.