Unopened original iPhone auction smashes record with $190,000 price [u]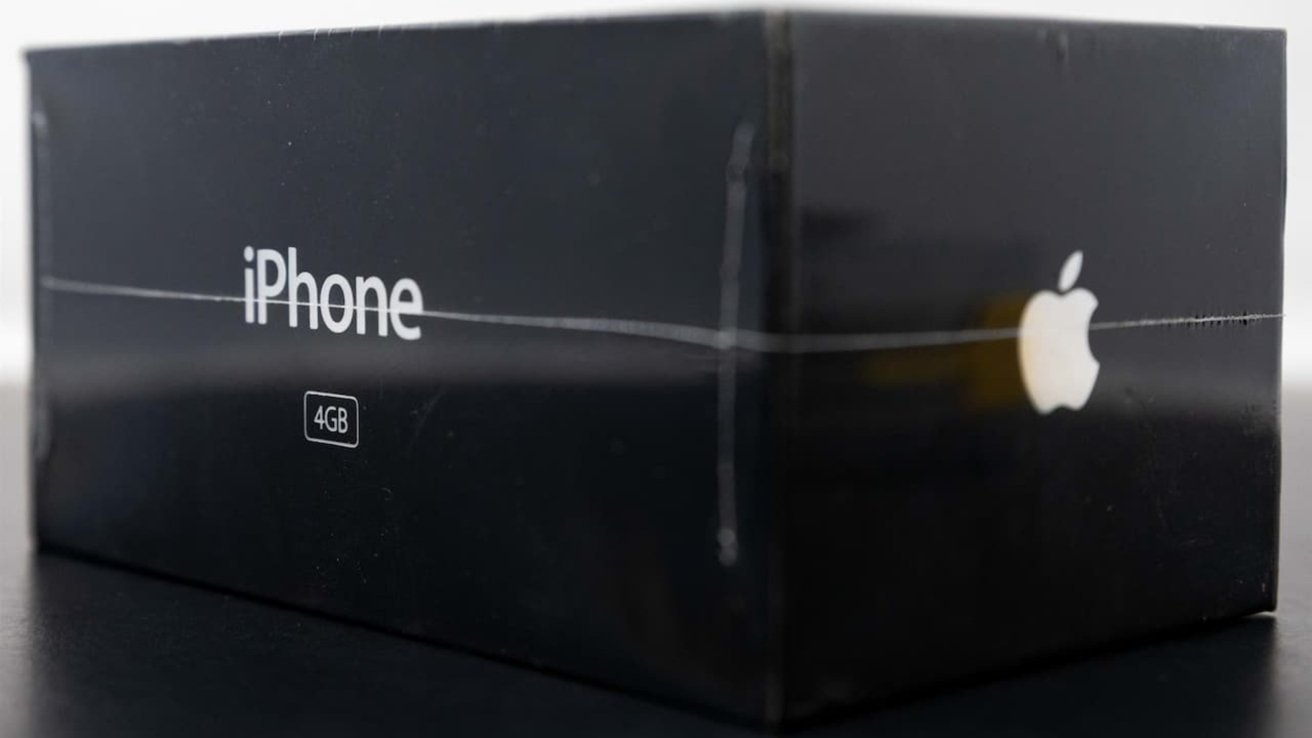 An original 2007 4GB iPhone has broken sales records at auction, with a 4GB first-release unit still in its factory sealing seemingly selling for over $190,000.
The second lot in LCG Auctions' 2023 Summer Premier Auction ran from June 30 until July 16, with the virtual hammer falling on bids at 8:08 P.M. Eastern. After an initial bid of $10,000, the lot went through 28 bids in total, breaking $100,000 in the auction's closing hours and eventually reaching a price of $158,644.
With the 20% buyer's premium, the final price of the lot swelled to $190,372.80.
For that money, a bidder secured the "elusive" 4GB original iPhone released on June 29, 2007. The reason for its exclusivity is due to its limited production run, since Apple offered the 8GB model for $100 more, prompting lagging sales for the lower-capacity variant.
Apple discontinued the 4GB model on September 5, 2007, just over two months after its release.
The lot is still factory-sealed and said to be in "exceptional condition" with "virtually flawless" edges and surfaces and tight wrapping. The iPhone was also cosigned by part of the original engineering team at Apple when the lot first launched.
The sale is far higher than previously sold factory-sealed units. In February, the previous record sold for $63,000, a second went for $54,904 in March, and another with a "Lucky You" sticker fetched $40,000.
At the $158,644 highest bid price without the buyer's premium, the iPhone is worth more than four Tesla Model 3 cars, 264 M2 Mac minis, 99 1TB iPhone 14 Pro Max units, or the value of this writer's house.
Updated on July 17, 2023 at 1:09 P.M. Eastern: Updated with auction pricing and clarification request.
Updated on July 17, 2023 at 1:31 P.M. Eastern: Updated after receiving clarification from the auctioneer, that the increase was the 20% buyer's premium, which wasn't updated at the time of original reporting.