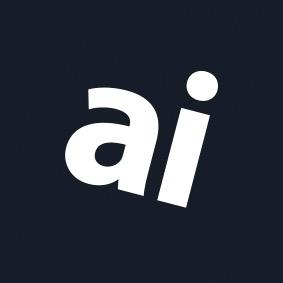 Why you can trust AppleInsider
T-Core Power Bank review: Tiny design with mighty compatibility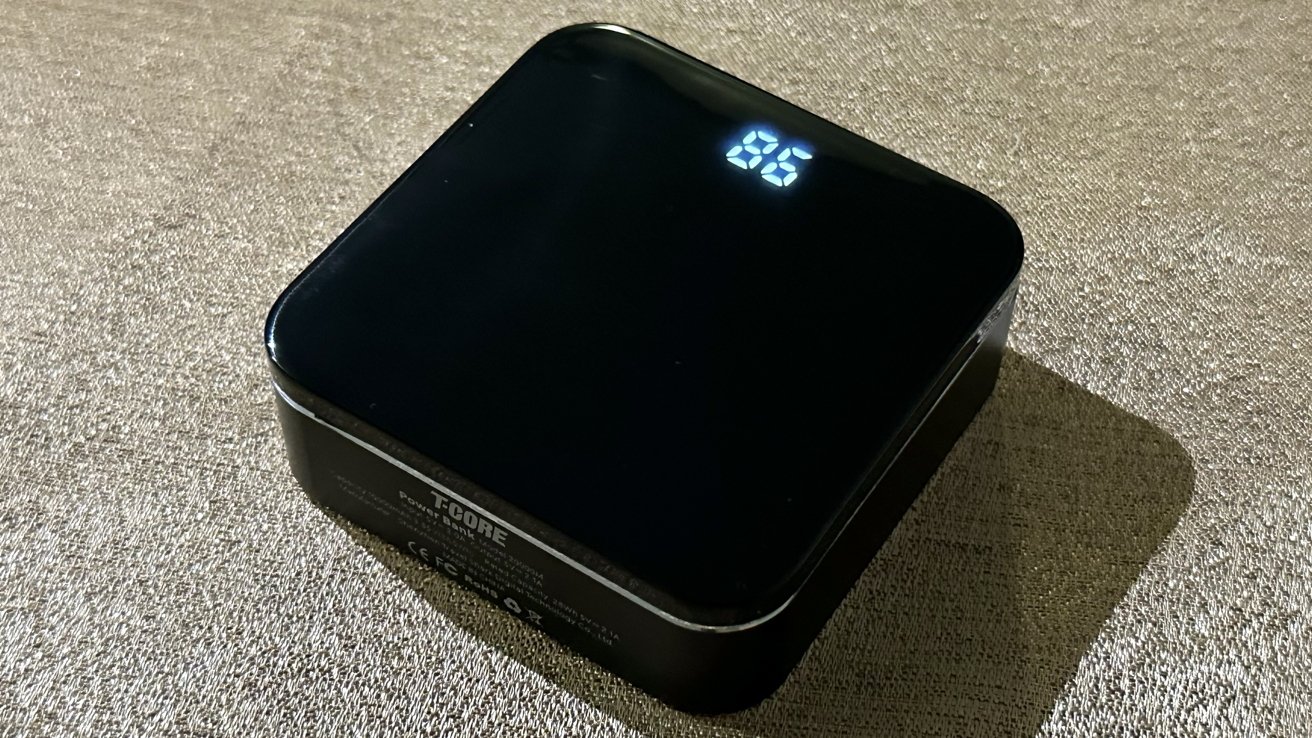 T-Core Power Bank
4.0 / 5
---
The T-Core Power Bank packs a variety of ports into a design that fits in the palm of your hand, including some features that you don't typically find in traditional power banks.
Portable power banks are great to carry around when you need a quick charge but are not near an outlet. However, they can become a burden to bring if they are bulky.
T-Core eliminates this issue by making its power bank intensely small without compromising any essential ports.
The T-Core Power Bank provides a similar charging experience as traditional power banks. However, it adds more features to itself while shaving down the build size.
T-Core Power Bank — Smaller design with multiple ports
The T-Core Power Bank is one of the tiniest portable power banks on the market. While it is smaller, it doesn't ditch any important ports.
Being built within a square design, the T-Core measures 2.6 x 2.6 x 1.06 inches with a 10,000 mAh battery inside. This battery capacity is big enough to charge an iPhone 14 two or three times.
While the T-Core weighs 168g, it's not thin. This is because the thickness makes up for the minimized height.
There are two USB-A output ports, one micro USB input port, and one input and output USB-C port. Also included — that you don't see on other third-party power banks — is a Lightning port.
On the top of the T-Core is an LCD display that indicates how much battery is left. It seamlessly blends into the design and is not noticeable when turned off.
If you are not charging the power bank or your device, and want to know the battery percentage, you can shake the T-Core. This will display the battery percentage, but after 30 seconds of inactivity, the display will turn off.
T-Core Power Bank — Multiple ways to charge
You can charge multiple devices at once with the T-Core Power Bank. With two USB-A and one USB-C port available, you can charge up to three devices simultaneously.
Each USB port supports 5V power input and output.
To start charging your devices, you just plug it into the T-Core. You can also shake the T-Core to power it on as well.
While your device is charging, the percentage on the display will start mirroring how much power your device has taken.
The T-Core can be charged via the USB-C, micro-USB, or Lightning port. Just like when charging a device, the current battery percentage will increase on the LCD screen until it reaches 100%.
A power brick is not included in the box, but T-Core advises that you should use at least a 10W brick. It should take around six-to-eight hours to fully charge the battery from empty.
T-Core also advises that operating temperatures while input charging should be between 50 and 104 degrees Fahrenheit. For output charging, it should be between 68 and 104 degrees Fahrenheit.
T-Core Power Bank — Charging your device
While the T-Core Power Bank is impressive in size, it has nothing to gloat about in charging speeds.
We tested the charging speeds with an iPhone 14 Pro Max which was at 23% of battery capacity. We utilized a Lightning to USB-C cable as our charging method.
After 30 minutes, the battery reached 50%, and after an hour, the battery reached 80%. After 80%, iPhones optimize charging, so it took quite some time until the battery hit 100%.
While charging was not sluggish, it also wasn't the quickest. Lightning won't ever provide enough current for fast charging, so that's a sacrifice we're willing to make on this product for convenience.
The battery pack did get a little warm while charging, but it did not reach temperatures that made it too hot to hold — likely because of that Lightning charging.
T-Core Power Bank — More for less
The T-Core Power Bank is great to take with you when traveling and going to events. It offers more accessible ports at a fraction of the size than other power banks do.
With its compact design, it's easy to throw it into a bag and not worry about it taking up a bunch of space. It is also light enough to not weigh down your bag.
This power bank is great for people who carry a purse or bring small bags to concerts and want to have an additional power source.
The T-Core holds the upper hand against its competition by being able to charge up to three devices simultaneously at a third of the size. Typical power banks can usually charge only two devices at the same time.
Also, having a Lightning port adds another level of convenience when traveling with the T-Core. It allows you to use the same wire to charge the power bank as you would with your iPhone.
If you are looking for a great compact and portable charger that supplies all necessary ports, then we recommend the T-Core Power Bank. It eliminates having a bulky design while including ports that its competition doesn't.
T-Core Power Bank — Pros
Small and light
Good number of charging ports
Obvious charge percentage
Included Lightning port
T-Core Power Bank — Cons
No fast charging
No power brick included
Rating: 4 out of 5
Where to purchase T-Core Power Bank
You can purchase the T-Core Power Bank from Amazon for $38.99. It is available in black and silver.