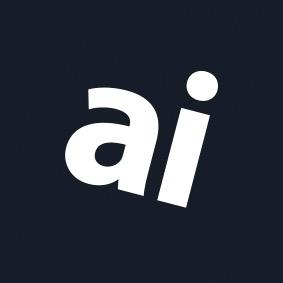 Why you can trust AppleInsider
Yaber K2s projector review: streaming made easy with integrated apps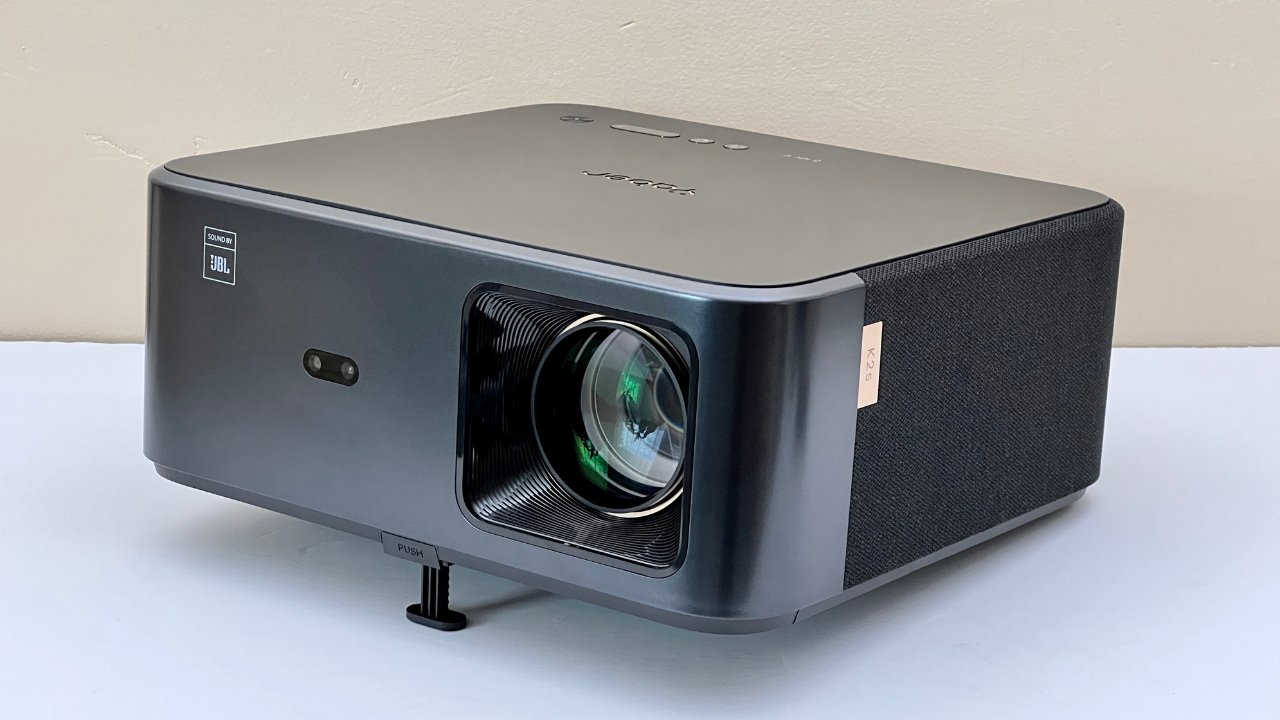 Yaber K2s projector
4.0 / 5
---
The Yaber K2s projector allows you to stream movies directly from popular platforms without the hassle of extra wires. But before you rush out to buy it, there are some drawbacks to be aware of.
Projectors are versatile devices that can enhance both work and entertainment. Whether you want to present your ideas to your colleagues or enjoy a movie night with your family, a projector can provide a large and clear display.
The Yaber K2s projector performed well during testing for functionality and quality, but you might miss some features about it as an Apple user.
Yaber K2s - specs
The Yaber K2s comes with a complete set of accessories you will need to set up and use. In the box, you will find the projector itself, a power cord, a remote control for the projector and one for the TV dongle, a three-in-one AV cable, an HDMI cable, and a basic cleaning kit. The projector also has a lens cover that you can easily attach or detach to protect the lens from dust and scratches.
At a size of 4.96 x 10.63 x 11.46 inches and a weight of 7.05 pounds, it is not the most portable but also not very bulky. Depending on your preference and space availability, you can place it on a side table or mount it on a ceiling bracket.
It can project an image of up to 200 inches with 800 ANSI lumens brightness, 1080p native resolution, and 4K compatibility. It supports various video formats, such as MP4 and MOV, and can play content from different sources, such as HDMI, USB, or wireless streaming.
We liked that the Yaber K2s has an auto-focus and auto-keystone function that corrected image distortion and blurriness in seconds. However, you can also manually tweak these settings if you prefer.
We tested the projector on the side of a room at a 20-degree angle from the wall and found that the keystone function worked very well to produce a clear and undistorted view of the movie. There is a small kickstand at the bottom of the projector to prop it up a bit, up to 60 degrees.
The sound quality was decent for casual viewing sessions. The projector features two 10W JBL stereo speakers on both sides, which support Dolby Audio technology.
Yaber K2s - usability and performance
Setting up the Yaber K2s was relatively straightforward. The projector has five ports at the back: an HDMI port, a USB port, a USB-C port, an AV port, and a power port. It also supports wireless connectivity via Bluetooth and Wi-Fi, which we found simple to set up and use.
While it has an NFC Screencast feature that casts your device screen to the projector using a dedicated app called EShare, Apple locks the NFC chip to Apple Pay services only, so you won't be able to use this feature with your Apple devices.
However, you can cast your screen on the projector without using the NFC feature. We were able to use the screen mirroring feature on our iPhone and iPad to project content from our devices to the projector with ease.
A standout feature of the Yaber K2s is its preinstalled TV dongle that lets you access popular streaming services like Netflix and Disney+ directly from the home screen. You do not need to connect extra cords or cast anything over Wi-Fi or Bluetooth to watch your favorite shows and movies. The only thing you need to plug in is the power cable.
We tested this feature and found it very easy and convenient to use. We signed into Amazon Prime and YouTube and watched videos without issues.
While the TV dongle gives you access to many popular streaming services, Apple TV is not a featured app on the projector, which may be a dealbreaker for some Apple users. Still, we enjoyed having movie nights with this projector as it gave us a large and clear image with minimal setup.
We tried the projector next to a large window on a bright, sunny day, and while we could see the image, it was not very clear or vivid. Therefore, we recommend using the projector in a low-light setting to maximize its full potential.
The Yaber K2s projector has a low fan noise that is barely noticeable, especially when you turn up the volume. Although the projector was warm to the touch after about 3 hours of use, it did not overheat.
Yaber K2s - easy choice for casual movie nights
Thanks to its integrated apps, the Yaber K2s projector allowed us to access our streaming services with minimal effort. We also liked the dual speakers that were loud and clear, creating a hassle-free home theater experience. This projector is a solid choice for a plug-and-play movie night on a big screen.
Yaber K2s - Pros
Integrated apps for easy streaming
Decent speakers
Auto focus and auto keystone worked well
Quick setup via Wi-Fi and Bluetooth
Yaber K2s - Cons
NFC feature won't work for Apple devices
Apple TV is not a featured app
Rating: 4 out of 5
Where to buy the Yaber K2s
The Yaber K2s retails for $599.99 from Amazon, but there is a $200 coupon that you can snag right now. You can also use code YABERK2s4 to get $30 off until September 10.