Apple set to overhaul iPad Pro with OLED and Magic Keyboard revamp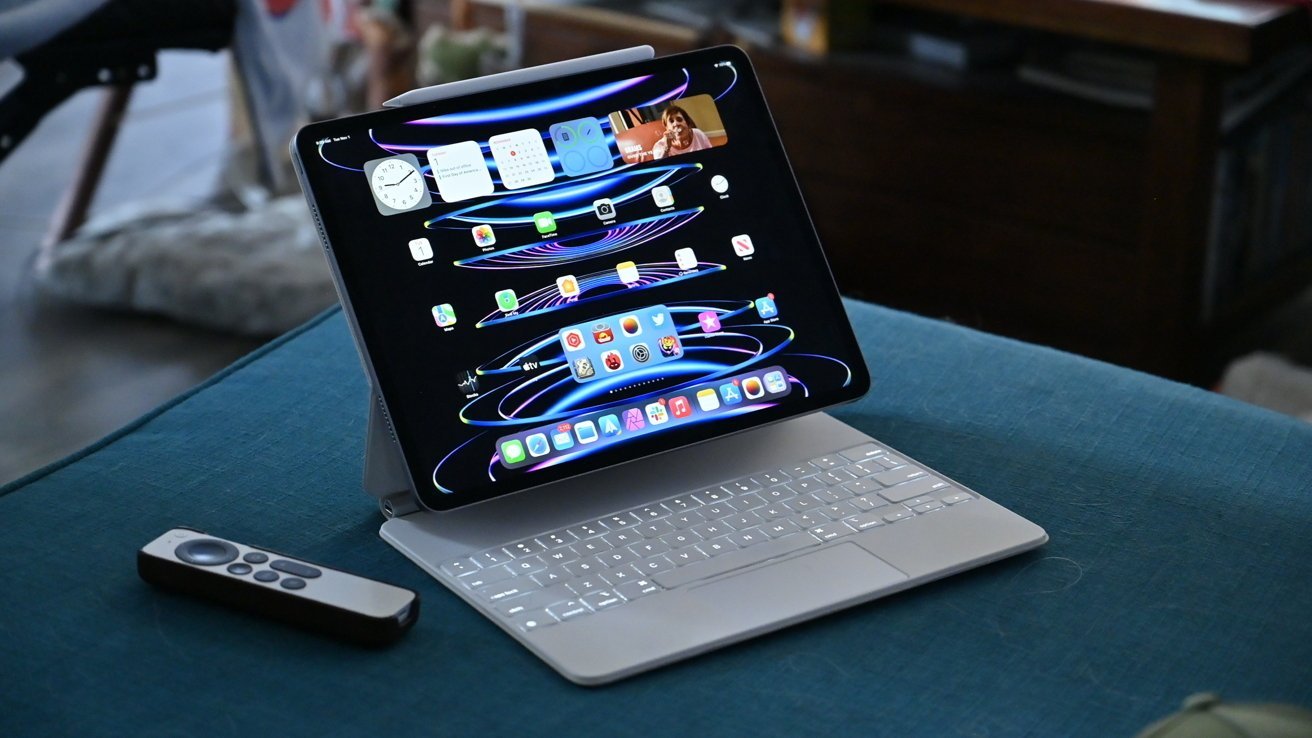 Apple's next update to the iPad Pro lineup will "overhaul" the product line, a report claims, with size alterations and a new Magic Keyboard expected to arrive in early 2024.
Rumors surrounding Apple's next iteration of the iPad Pro lineup have largely covered the inclusion of an OLED display, as well as the expectation of a shift to the M3 chip. However, it is reckoned that the release could be a major revamp of a product line that hasn't really changed that much in years.
In Sunday's "Power On" newsletter for Bloomberg, Mark Gurman writes about how Apple's iPad lineup is underperforming, with issues ranging from a confusing lineup to minor yearly upgrades, and that iPads are competing with Apple's Mac lineup.
Apple has the "best chance in years to reinvigorate the market" with an "overhauled iPad Pro," Gurman believes. The model, which will be the first major update to the lineup since 2018 excluding smaller camera and chip changes, will undergo a metamorphosis compared to previous releases.
Codenamed J717, J718, J720, and J721, the models will be the first to use OLED displays, rather than mini LED backlighting systems. This correlates with other rumors on the matter.
At the same time, Apple could change the sizes on offer, with the 11-inch joined by a 13-inch model, instead of the marginally smaller 12.9-inch display it uses in its largest model.
Another change for the iPad Pro will be for a major accessory. The Magic Keyboard, which came out in 2020, will apparently be revamped to make the iPad Pro look more like a notebook, and include a larger trackpad.
Gurman adds that Apple is unlikely to introduce the majorly refreshed iPad Pro lineup in its fall event, which will apparently focus more on the iPhone and Apple Watch. Instead, it "probably won't debut" until the spring or early summer of 2024, again following other forecasts for the model.