Fake leather cases for iPhone 15 surface weeks before launch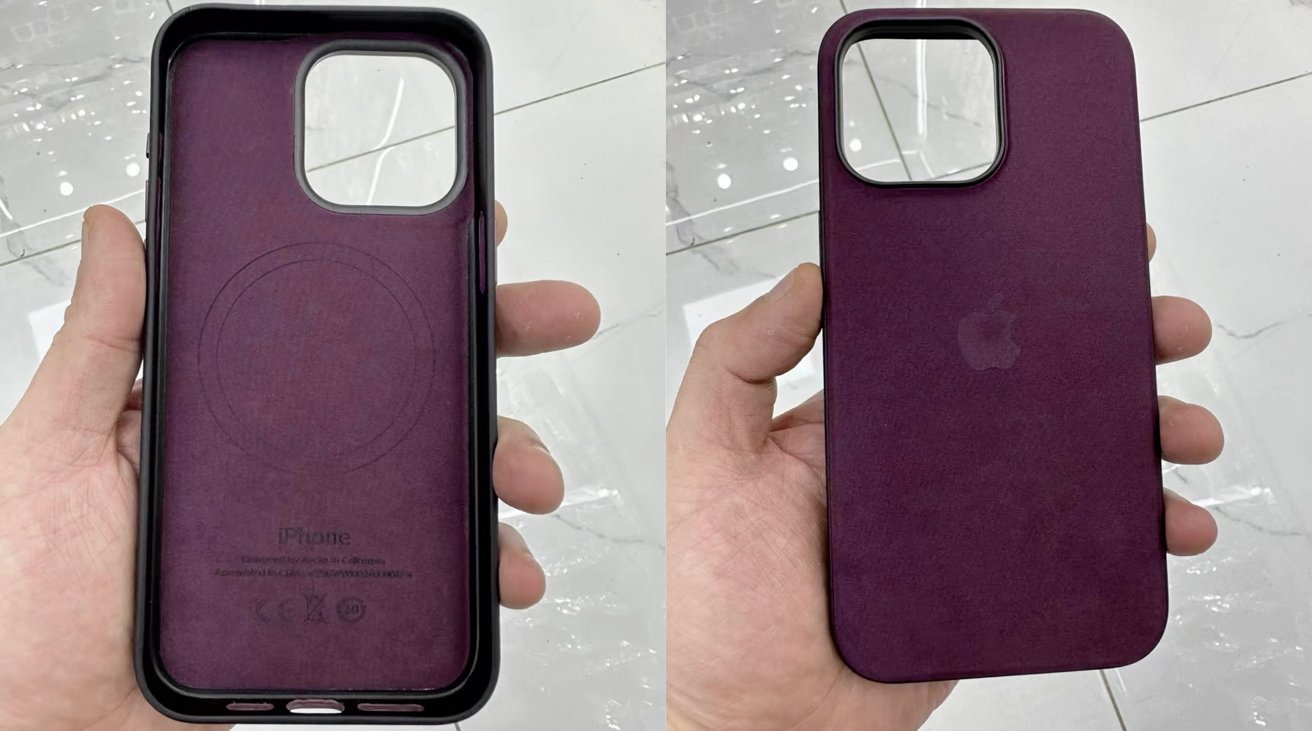 Rumors Apple won't be bringing out leather cases for the iPhone 15 are gathering steam, with fake leather cases made from woven fabric potentially on the way for the new models.
Earlier in August, a leaker claimed that Apple was not going to bring out leather cases for the 2023 smartphone releases. While Apple sold 16 leather cases for the iPhone 14, that number could reduce down to zero for the iPhone 15.
Images sourced from Weibo and posted to X by serial leakers Majin Bu and DuanRui claim to show cases for the iPhone 15. The images, seemingly from the same Weibo source, appear to show what looks like a fairly typical Apple case, complete with a soft lining, Apple branding, and a MagSafe ring on the inside.
The new iPhone 15 simil leather case should have a different texture https://t.co/7nA6HHVcl1

— Majin Bu (@MajinBuOfficial) August 27, 2023
In a separate post, Majin Bu mentions that the "updated schematics" for the iPhone 15 fake leather cases use colors including Black, Gray, Green, Blue, and Purple options. However, despite being made from a different material than genuine leather cases, there may be some variations in color from the existing roster.
While Majin Bu offers images of the cases that may potentially differ in shade, the leaker offers that the version pictured is "quite faithful" to the original.
The cases will apparently be made from a woven pair of materials to create a leather-like effect, but remain a more ecologically friendly option.
Apple does offer more leather goods beyond iPhone cases, with Apple Watch straps, AirTag loops, and iPhone leather wallets all made from the material. If successful, Apple may expand the fake leather initiative to other products.