New 'Ted Lasso' shortbread cookies let fans experience biscuits with the boss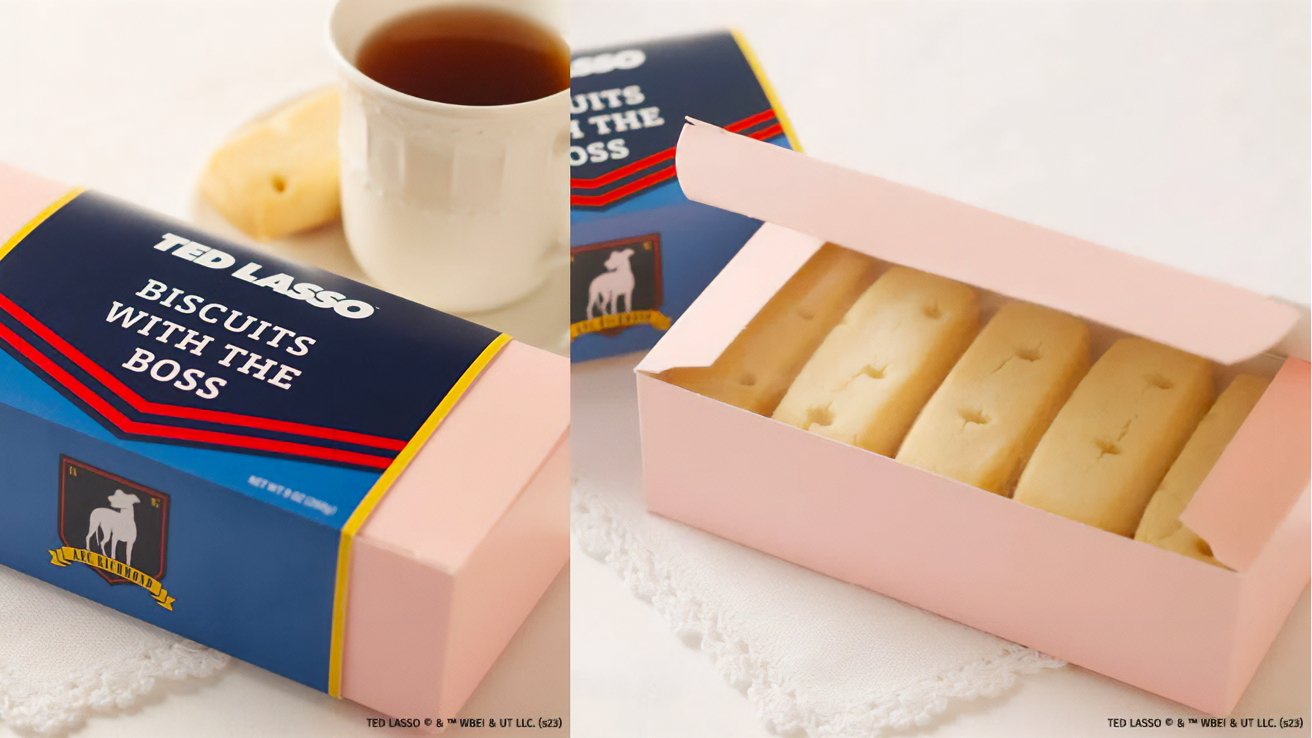 Gourmet food company Mackenzie Limited has created limited-time shortbread cookies for fans of the iconic Apple TV+ comedy "Ted Lasso."
Mackenzie Limited describes the cookies as "a touch salty, a touch sweet, and always buttery and rich."
The shortbreads come packaged in a pink paper box, just like Ted brought to AFC Richmond team owner Rebecca Welton every morning. The cookies are an officially licensed treat, available exclusively through Mackenzie Limited.
The Ted Lasso biscuit box is available to preorder now and will begin shipping in early September. A box of 10 shortbread cookies costs $29.95.
This isn't the first time Ted's iconic cookies have appeared in the real world, either. In March, ice cream purveyor Jeni's released a limited edition, officially-licensed collaboration flavor, also called Biscuits with the Boss.