Apple event invite showcases iPhone 15 Pro colors, says leaker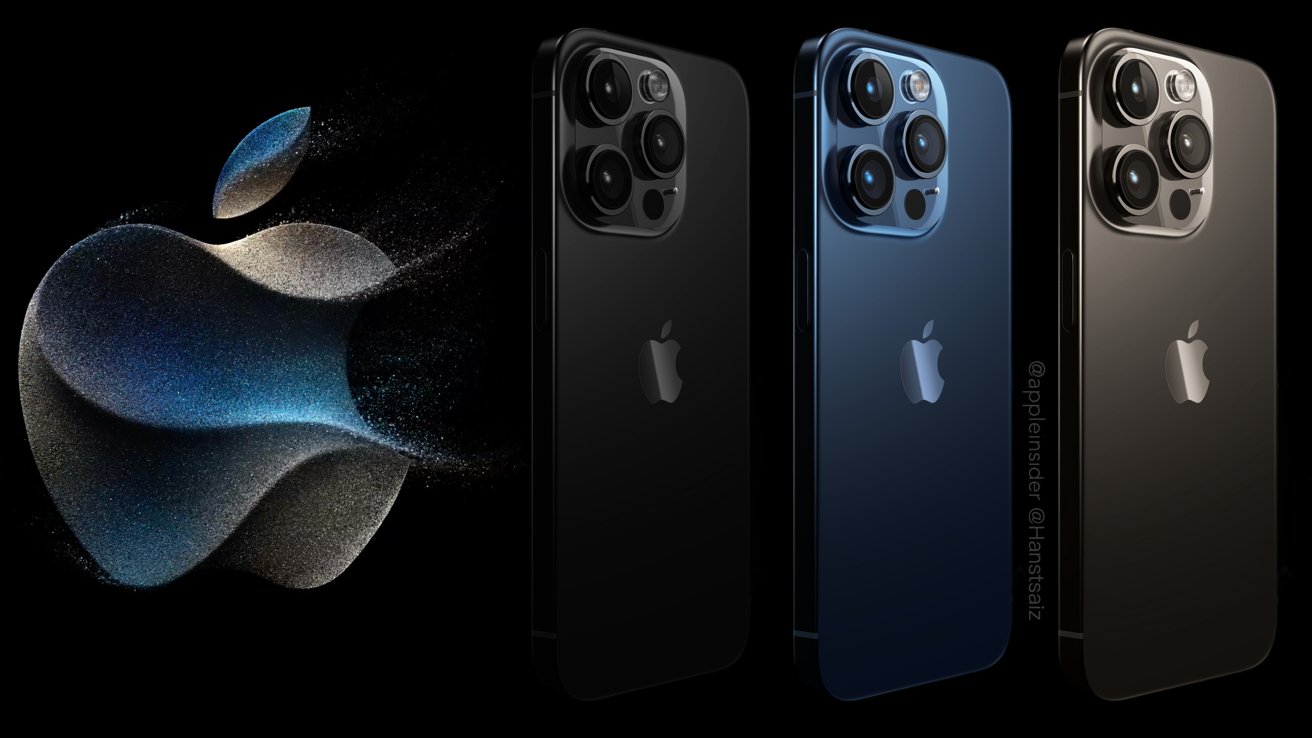 The Wonderlust event invite is made up of blue, silver, and metallic hues that a leaker believes are the iPhone 15 Pro color options.
Recent rumors have solidified around iPhone 15 Pro color options suggesting that there won't be a gold option. Instead, Apple will offer three shades of gray and a dark blue color.
According to an X post from leaker @URedditor, the Wonderlust event invites clearly depict the four upcoming iPhone 15 Pro colors. The gold-ish tint alludes to the new natural titanium color, with blue, black, and silver mixed in.
The animated version of the invite shows that the Apple logo is made up of grains of sand that move and get blown off, like dunes. Even the text for Wonderlust is made up of the blue and gray colors found in the logo.
It's natural to delve into Apple's invites to try and find a hint of the upcoming events. Many invites seem to correlate in one way or another to the event, but those details are only obvious in hindsight.
Obligatory Apple Event tweet:

I might as well point out the obvious here, the colors used for this - they match up with the 15 Pro colors. Not exactly subtle if you ask me, lol. pic.twitter.com/Kdyre4Y9zi

— Unknownz21 (@URedditor) August 29, 2023
From our understanding at AppleInsider, Apple provides specific details to artists to create the invite, but doesn't explain why those details are included. The company could intentionally be hinting at iPhone 15 Pro colors, but there likely isn't much else here beyond deciphering Wonderlust.