Eve announces AirPlay adapter Eve Play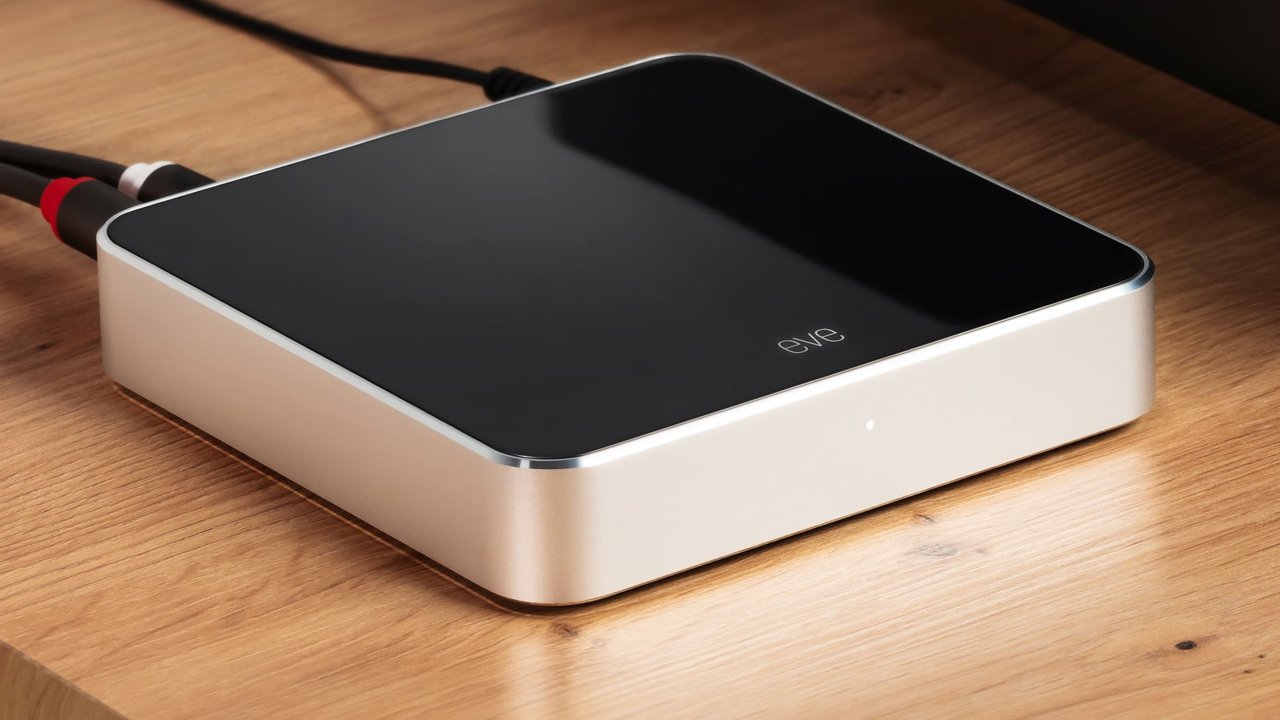 Eve has unveiled the details of its previously leaked Eve Play adapter for AirPlay, and it will be available from November 14, 2023.
Full details of the Eve Play were listed in a regulatory database back in June, shortly after Eve was acquired by automation firm ABB.
Unsurprisingly, the announced product appears to entirely match the previously revealed specifications. Eve describes it as "a high-quality audio streaming interface for AirPlay."
"Sporting RCA and digital outputs," continues the company, "Eve Play adds streaming capabilities to existing amplifiers, active speakers or soundbars streaming-capable, and also integrates them perfectly synchronized in multi-room setups with other AirPlay 2 speakers such as Apple HomePods."
The new Eve Play features 2.4/5 GHz Wi-Fi and an integrated Ethernet port, plus RCA connectors, and optical and coaxial digital outputs.
Eve says the Eve Play will be available both directly from the manufacturer and via Amazon from November 14, 2023. It will retail for $149.95.