iCloud+ gets larger storage tiers, but the lowest tier is still terrible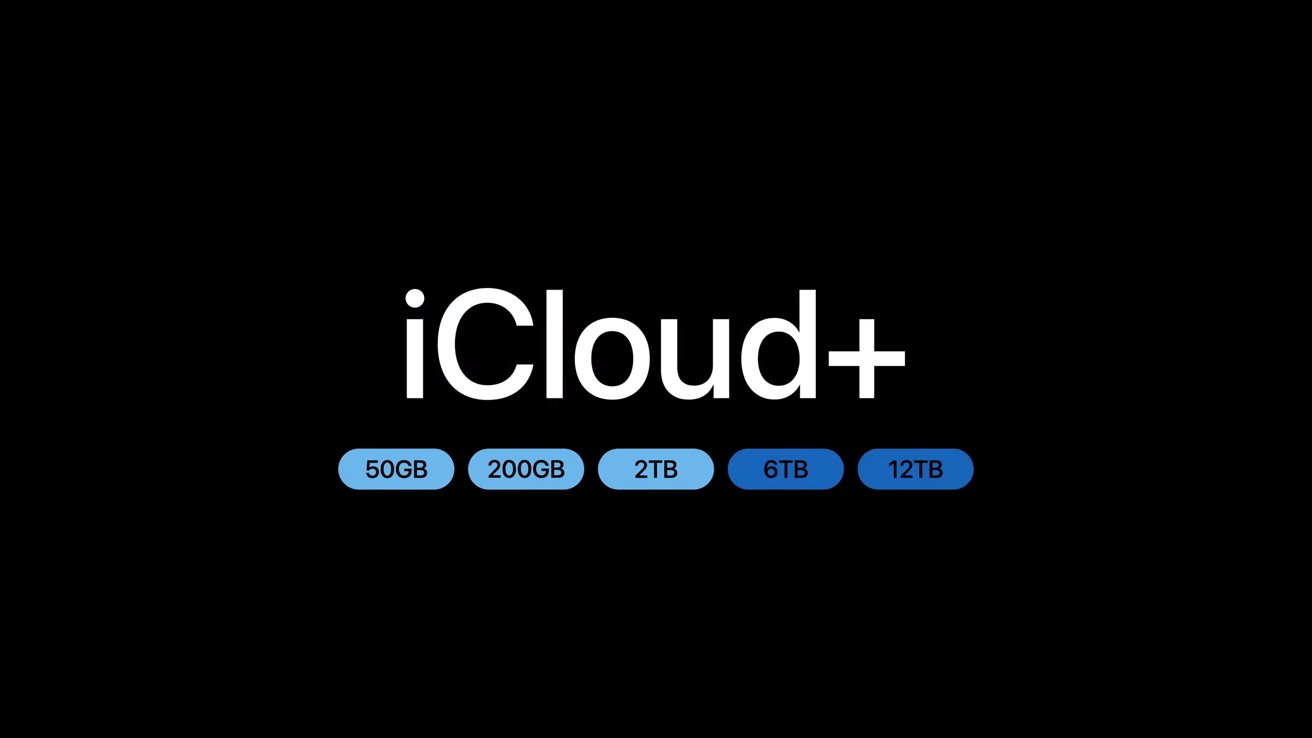 Apple didn't expand the default and awful iCloud storage tier, but iCloud+ is getting significant boosts on the high-end.
iCloud+ got a last-second mention during the Wonderlust keynote, but very little information was offered. Apple is adding a 6TB and 12TB tier for customers with extensive data storage needs.
The previous highest iCloud storage a user could have is 4TB, but that's only after jumping through some hoops. Users needed to subscribe to Apple One Premier for 2TB then add an additional 2TB for $9.99.
Now, users can choose two new storage tiers in addition to their Apple One plan. Pricing wasn't shared for the new iCloud+ tiers, but it could be quite expensive.
With Apple One Premier, users will now be able to get 8TB total or 14TB total, depending on their iCloud+ plan.
Apple has only just revealed these changes, but the lowest and barely functional tier is still available. Pricing information and more will be shared on AppleInsider once it is available.