Apple's 'Mother Nature' sketch was a complete dud, and didn't belong in the iPhone 15 event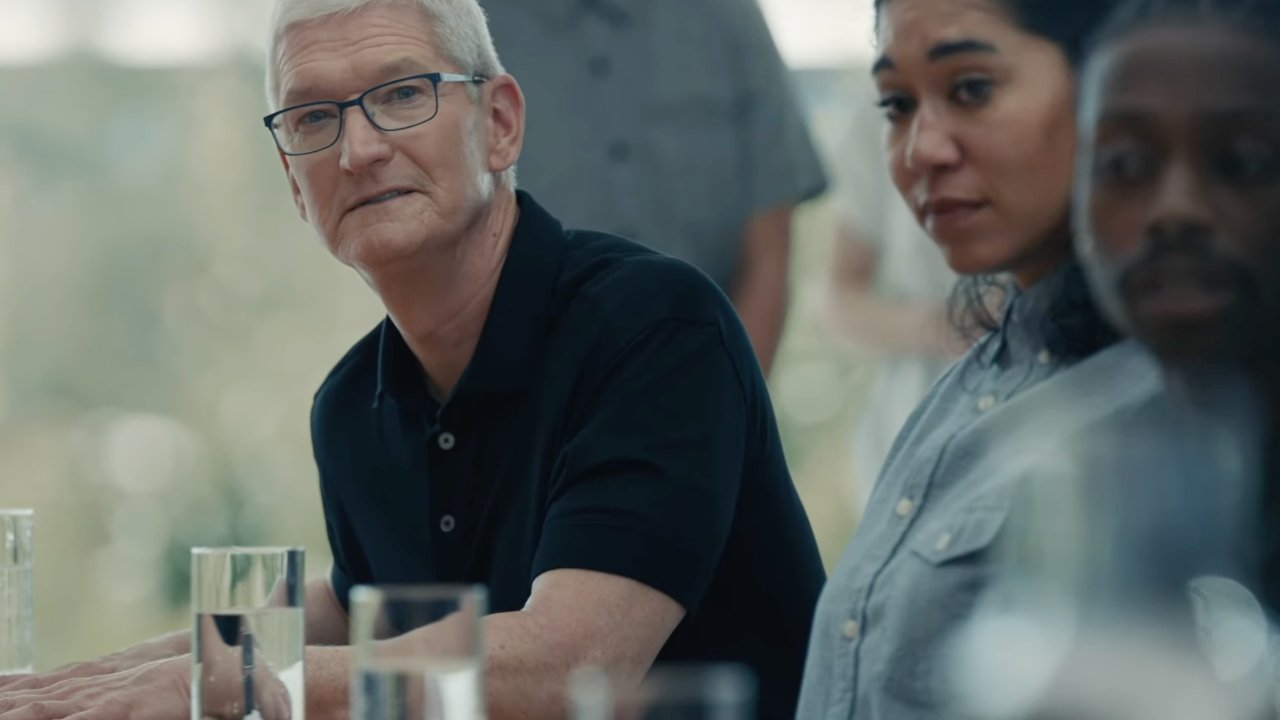 Apple paused its iPhone 15 launch for an awkward five-minute comedy sketch showing a personified Mother Nature being impressed by the firm's environmental work — and it didn't belong in the event at all.
It would be so interesting to find out who wrote Apple's Mother Nature skit because the odds are that it was written while the Writers' Guild of America strike has been on. Leaving aside whether that's entirely legal — a TV show wouldn't have been able to do it but a corporate video presumably could — there's also the issue that Writers' Guild of America members would hopefully have written it better.
Apple usually does these event videos well — during COVID, Apple transitioned spectacularly from live events to prerecorded videos. Forget the devices being launched, the events as shows were immediately remarkable.
You expect professional, you expect style, but we've all seen enough corporate and technology videos to know they can be disastrous instead. So Apple should be applauded for so flawlessly and instantly becoming a producer of feature-length adverts.
Apple events are marketing, but this was bad marketing
That is what these events are, of course, they're advertisements for a rapt public. Apple is very good at selling and it knows that there are many ways to do it, but the firm is still always selling.
Even the opening film this time was about sales. It showed people whose lives had been saved because of Apple devices and it was excellent.
You cannot conceive of Samsung doing this, this way. Not one of the people showed gave a direct plug to Apple or the device in question, other than wearing them or using them.
That made the film be about the people and Apple knows that when you've done a video well, it lifts up everything around it.
But then there was the Mother Nature sketch. In theory, it sounds fine. Instead, it was a bomb.
Octavia Spencer plays a personified Mother Nature who comes to Apple. Everyone is scared of her, but they manage to convince her that Apple is doing remarkably well environmentally.
For five minutes, we had the same thing over and over. It might be about materials one moment and packaging the next, but it was a single gag stretched out too far.
It was stretched so thin that you could see the thinking behind it. Every single element was good by itself, and no one would cut anything.
But the result is that every single element was undermined by the repetition. And instead of Apple showing it was better than just sell-sell-sell videos, the result was that the sketch felt like padding in an event that's like drinking tech data from a fire hose.
It was unnecessary padding, too, as Apple did not have to hit a certain running time.
To be clear, if it had worked, had it been written better, it would have a stand-out section of the presentation. But it didn't, so it felt like padding in a strange place in the event, and it dragged down the whole show.
In writing, you have to kill your darlings. You have to cut scenes and paragraphs, sometimes entire sections of a piece, to make the whole better.
That said, Jackson and Cook turn out to be... adequate... at acting. Cook can't really match Octavia Spencer in their face-off at the end, but few could, and he conveyed worry well.
He did also have to mutter lines that he was "practicing" to say to Mother Nature, but a similar gag was done this week on "Only Murders in the Building." If Martin Short and Steve Martin pulled it off more naturally, they do have a lot more experience.