Arlo announces updated Essential range, promises HomeKit in 2024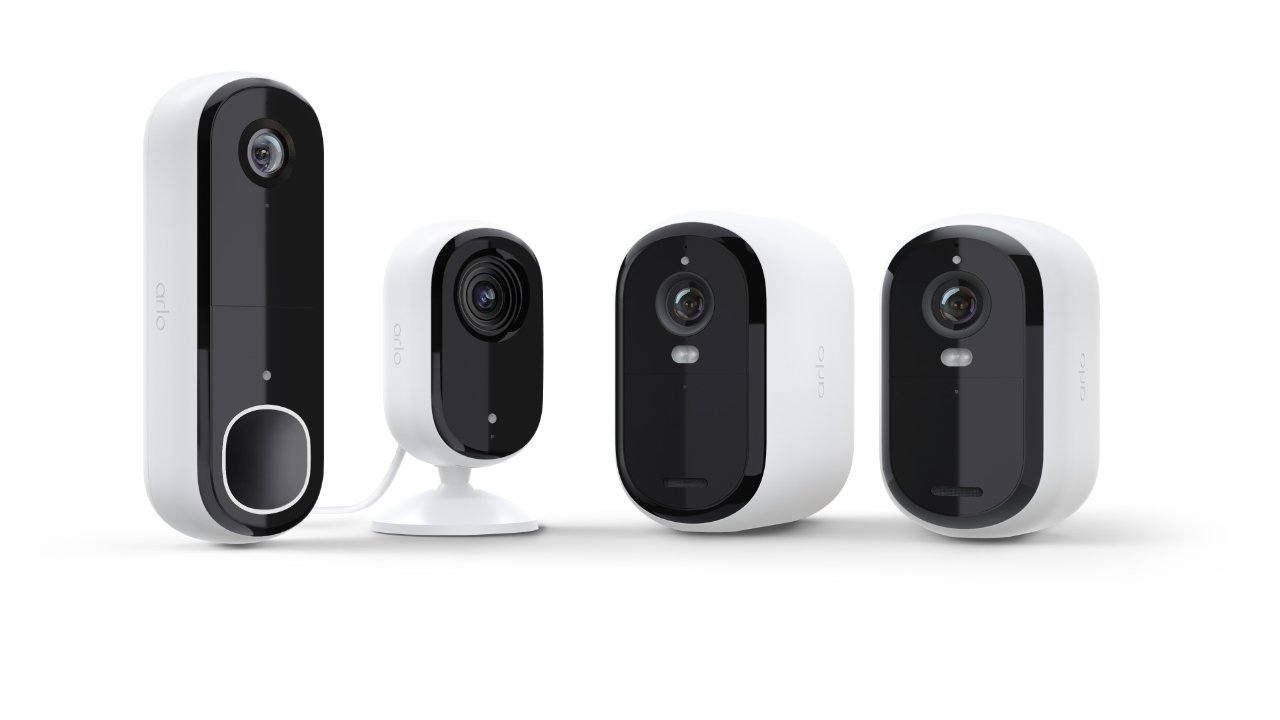 Arlo's second generation of smart cameras and doorbells in its Essentials series has been released, with a commitment to HomeKit support later.
Arlo's Essentials range previously centered on a lower-cost indoor camera, but now the range has expanded with a whole second generation lineup of indoor and outdoor cameras, that is now available. A further release, an Arlo Security Tag that lets users disarm their Arlo alarms with a physical tag, will be released in Q4 2023.
HomeKit is not currently supported by any of Arlo's new releases. However, the company has told AppleInsider that it will be adding HomeKit support in 2024.
Alongside the Security Tag, Arlo's new range consists of:
Essential XL Outdoor Camera (2nd Generation) from $99.99
Essential Outdoor Camera (2nd Generation) from $49.99
Essential Indoor Camera (2nd Generation) from $39.99
Video Doorbell (2nd Generation) from $79.99
"Arlo prides itself in building trusted, lifelong customer relationships with innovative, award-winning security solutions that deliver an exceptional user experience," said CEO Matt McRae. "Our new second generation Essential cameras and doorbells provide the best combination of technology and value Arlo has ever offered, adding to Arlo's wide range of high-quality products and industry-leading AI software to ensure you can protect your everything."
The key elements of the new range include the Essential XL Outdoor Camera, which provides four times the battery life of the new standard Essential Outdoor Camera. The new Essential Indoor Camera has what the company calls an automated privacy shield.
Also, the new video doorbell offers both a 180-degree field of view, and will show callers head to toe, instead of just their face.
Arlo says that the new range, bar the forthcoming Arlo Security Tag, is available for preorder at Amazon. Amazon's Arlo store says they will be shipping from October 2, 2022.