Crime blotter: Minneapolis' 'iPhone Man' pleads guilty over theft ring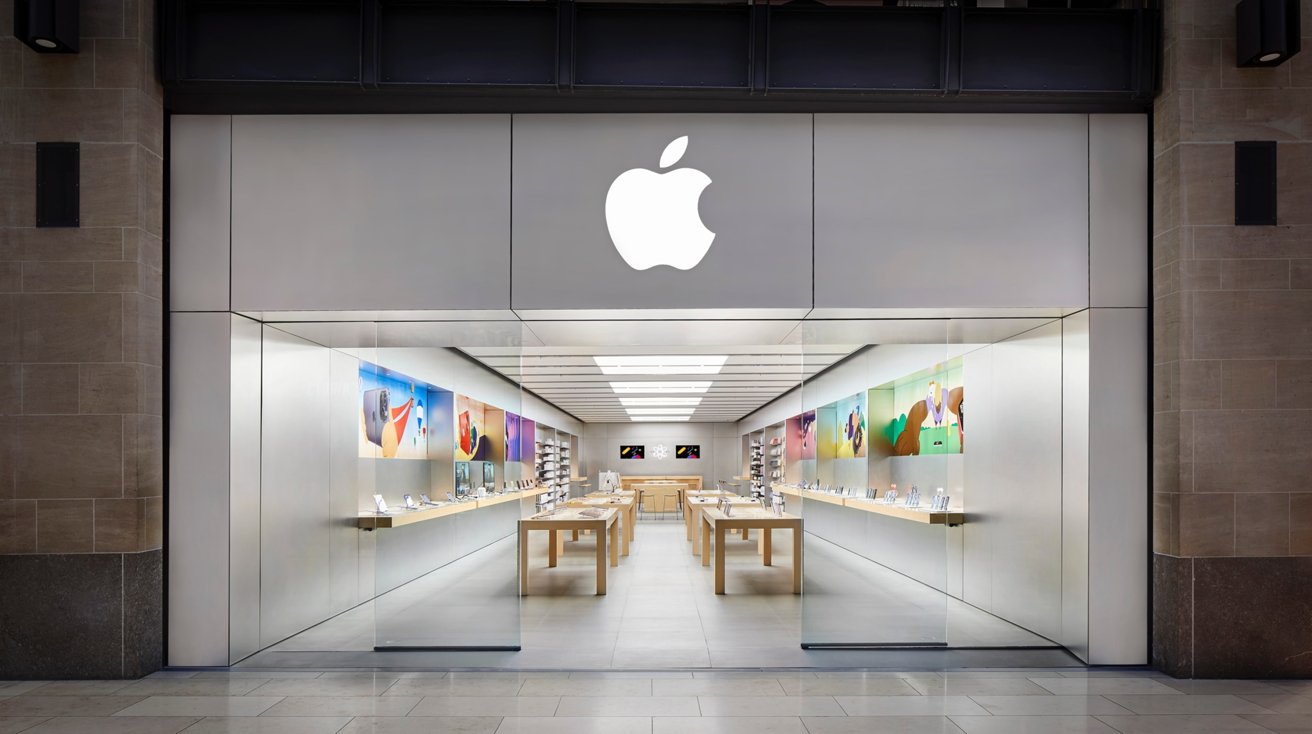 In the latest Apple Crime Blotter, an iPhone was found in a bathroom toilet, an iPad contained evidence in an extortion scheme, and a California theft surge is questioned.
The latest in an occasional AppleInsider series, looking at the world of Apple-related crime.
"iPhone Man" faces deportation
The alleged ringleader of the iPhone theft ring that plagued downtown Minneapolis in 2021 and 2022, a man known as "iPhone Man," has plead guilty and will face deportation.
According to KARE 11, the Chinese national pled guilty to four counts of receiving stolen property. He does not face prison time but faces possible deportation to China. A hearing is set for November.
In all, 12 people have been charged in connection with the theft ring, which mostly entailed approached often intoxicated people downtown, getting their iPhones, and gaining access to financial apps. The man known as "iPhone Man" ultimately received the devices, prosecutors had claimed.
A family claims that an iPhone was taped to the lid of a toilet on an American Airlines flight and that their 14-year-old daughter discovered it, The New York Post reported.
The family believes that a male flight attendant was responsible after he allegedly steered her to the first-class bathroom where the phone was set up. Per WSOC TV, authorities would refer only to a "potential criminal act" which involved "a juvenile, a phone and a flight attendant" on a flight from Charlotte to Boston.
iPad used as evidence in extortion scheme, leading to 7-year sentence
An iPad ended up at the center of a very bizarre criminal case that ended with a federal prison sentence.
According to the Department of Justice, a Missouri man was convicted in late 2022 of extortion, following a 2018 incident in which he showed up at a house and dropped off a note claiming he would burn the house down if he was not given $1 million. The man later turned to the house on multiple occasions and broke windows and doors.
The man had left a phone number on the extortion note, which law enforcement traced to his home. Once they searched his home, they found an iPad that had been stolen from the home of the victims; the iPad included various incriminating searches.
He was sentenced to seven years and five months in prison.
Is California's rise in organized retail crime real?
California Gov. Gavin Newsom announced in early September that the state will spend $267 million in grants to cities and counties to combat organized retail crime.
"Enough with these brazen smash-and-grabs. With an unprecedented $267 million investment, Californians will soon see more takedowns, more police, more arrests, and more felony prosecutions," Newsom said in a statement. "When shameless criminals walk out of stores with stolen goods, they'll walk straight into jail cells."
However, journalist Judd Legum's Substack newsletter Popular Information questioned whether there is actually any data showing how much organized retail crime there is in California, and whether it has increased.
Neither the National Retail Federation nor the Retail Industry Leaders Association had answers to Legum's question. And while there are occasional high-profile smash-and-grab robberies in California, including at Apple Stores, that is not a new phenomenon.
Major rings of Apple Store robberies in that state were caught both 2018 and 2022.
Photos emerge of two suspects in Grand Arcade Apple Store theft
According to The Cambridge Independent, police "would like to speak to" to the two men.
Travis Scott's iPhone fell off a boat, his lawyer says
Rapper and singer Travis Scott is being sued over the 2021 Astroworld tragedy, when 10 people died in a crowd crush at the Scott-founded music festival. The plaintiffs had sought to obtain information from the phones of Scott and his associates, Consequence reported, but Scott could not comply, because he claims the iPhone fell off a boat in January of 2022.
Scott's attorney claims that after Scott dropped it off a boat, the iPhone is now at the bottom of the Gulf of Mexico. The lawyer added that the device was not backed up to iCloud, and neither Apple nor his carrier was able to retrieve Scott's text messages.
iPad left in stolen car leads to rescue of child
Thieves in Atlanta stole a car with a small child inside, but the child's brother tracked an iPad in the car, leading to the kid's rescue.
Fox 5 Atlanta reports the car was stolen from a gas station. Police were called before the brother realized the iPad was still in the car. Officers followed the signal to an open field, with the child still inside, unharmed.
iCloud evidence leads to a guilty plea for a former football player on child porn charges
A former San Diego State football player pled guilty in late August to charges that he had child sex abuse material in his iCloud account. According to 10 News, Nowlin Ewaliko had been investigated previously, along with teammates, in connection with a 2021 gang rape, and the investigation led to the offending images.
He faces up to three years in prison and remains a defendant in a civil suit by the woman alleging the gang rape.
Nigerian socialite accused of using iPhone for fraud
A report by the Nigerian outlet Vanguard NGR states a socialite from that country known as Mompha is accused of using his iPhone for fraudulent purposes.
The socialite and his company are accused of eight counts, including "conspiracy to launder funds obtained through unlawful activity, retention of proceeds of criminal conduct, laundering of funds obtained through unlawful activity, failure to disclose assets and property, possession of documents containing false pretense and use of property derived from an unlawful act."