Apple Music radio shows & narrated News+ articles now available in Podcasts app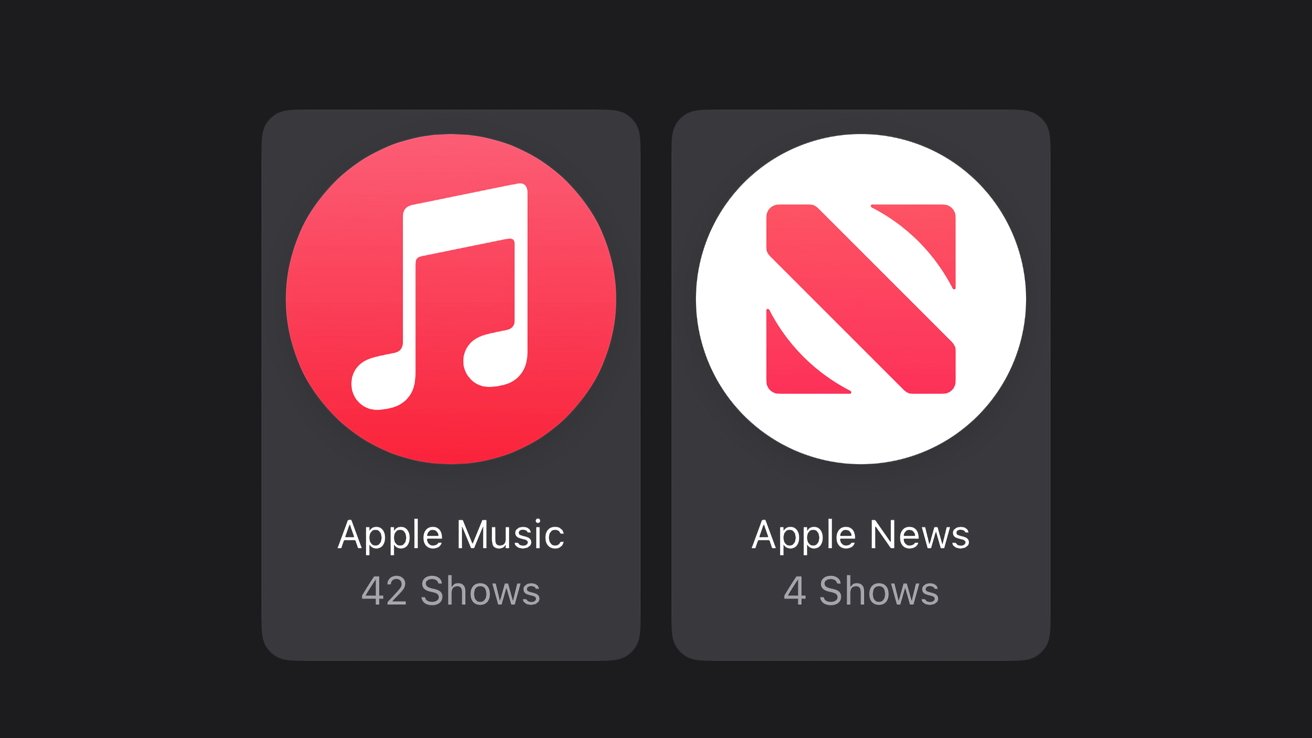 Customers with active Apple Music and Apple News+ subscriptions now have access to exclusive, premium content within Apple Podcasts.
Apple revealed updates to many of its services during WWDC 2023 that are slowly being rolled out. One involved the ability for users to sign into premium channels on Apple Podcasts to unlock exclusive content.
On Monday night, users who opened the Apple Podcasts app were welcomed with a new splash screen announcing the feature launch. Apple News+ and Apple Music subscribers can now access premium content within Apple's podcast channels.
The Apple Music and Apple News channels have existed for a while but lacked premium content or licensing for music. For example, that meant users could listen to interview segments from Apple Music but without the music.
With this latest update, that changes. Apple Music programs like "Time Crisis" or "Classical Connections Radio" are available, in full, in Apple Podcasts. And since they require an Apple Music subscription, they contain all the music used in the episode.
Apple News+ has also launched a new show called "Apple News+ Narrated" on Apple Podcasts. This show requires an active Apple News+ subscription and contains narrated articles normally available within the News app.
Much of this content has been available within Apple's apps, like "Apple Music Today." However, discovering the content required digging, and there wasn't a way to keep track of listening history or new episodes.
With Apple Podcasts, interested customers can finally subscribe to their favorite Apple Music radio shows, get new episodes as they arrive in the queue, and mark episodes as listened when finished. Something users have been requesting since Apple Music radio shows launched.
It isn't clear why Apple can't provide users with proper queue, scheduling, and subscription support within Apple News and Apple Music for its content. For now, the Podcast app integration is a welcome feature.