Demand for iPhone 15 stronger than iPhone 14, Pro models about the same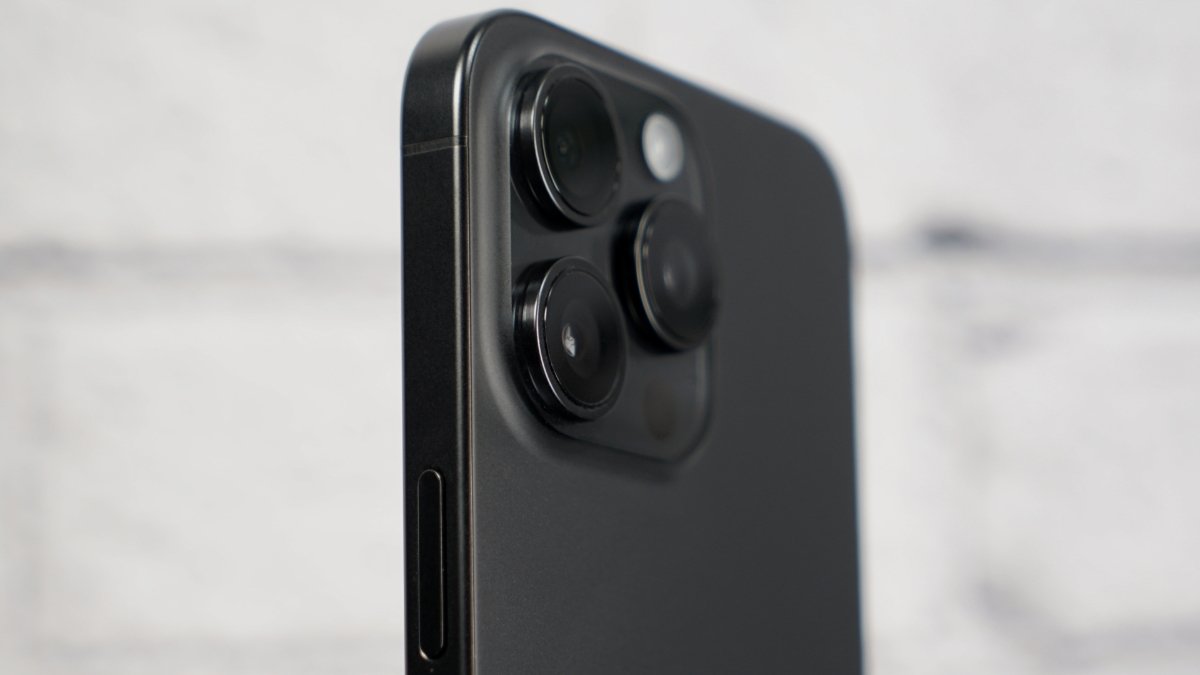 The iPhone 15 series has shown some interesting trends regarding wait times, and new data indicates that the new Pro versions are as popular as the iPhone 14 Pro lineup.
In a note to investors that tracks iPhone availablility effectively world-wide from UBS Evidence Lab that has been seen by AppleInsider,>, there are some different demand trends with the newest iPhone 15 lineup compared to the iPhone 14 family.
Several days post-launch, the data shows that wait times for the low-end iPhone 15 models are longer than 2022. On the other hand, wait times for the Pro models have very slightly shortened in most major markets, including the US, China, and Europe.
Specifically, wait times are, on average, four days shorter for the iPhone 15 Pro and one day longer for the iPhone 15 Pro Max compared to the iPhone 14 Pro lineup in 2022. China is a market of particular interest.
According to Counterpoint Research, year-to-date (YTD) smartphone sell-through in China was down about 4% year-over-year (YoY). Despite that, iPhone units were up almost 5%, allowing Apple to capture a market share of 17.4%.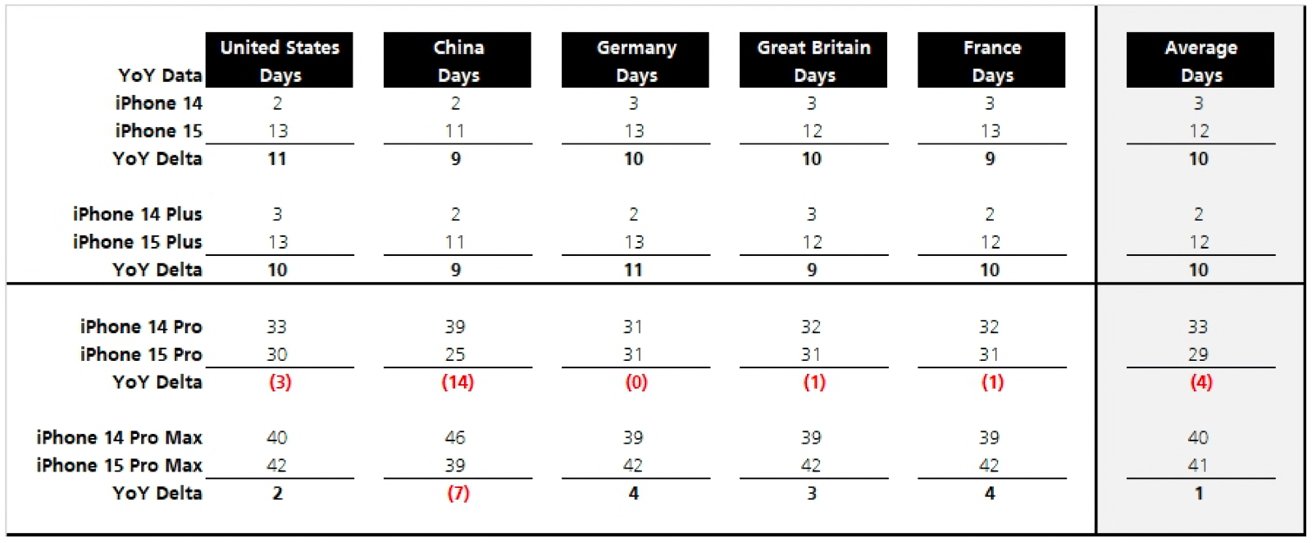 However, the wait time data suggests that regional macro pressures and the launch of competitive products could affect demand. Wait, or lead times refer to the time between placing an order for a product and when it is delivered or available for pickup.
While longer lead times can sometimes mean that the particular model is high in demand, that's not always the case. For manufacturers and retailers, lead times can also be an indicator of supply chain efficiency.
In the case of the iPhone 15 series, shorter lead times for the Pro models might suggest lower demand or better supply chain efficiency, while longer lead times for the base models could indicate higher demand or potential supply chain issues.

Interestingly, wait times for the base model iPhone 15 and iPhone 15 Plus are longer than earlier in September and are, on average, ten days longer relative to 2023. It could indicate macroeconomic pressures in certain regions like Europe, where consumers might opt for less expensive devices.
UBS maintains Apple's stock as Neutral with a price target of $190.