Apple has most of the elements it needs to create its own search engine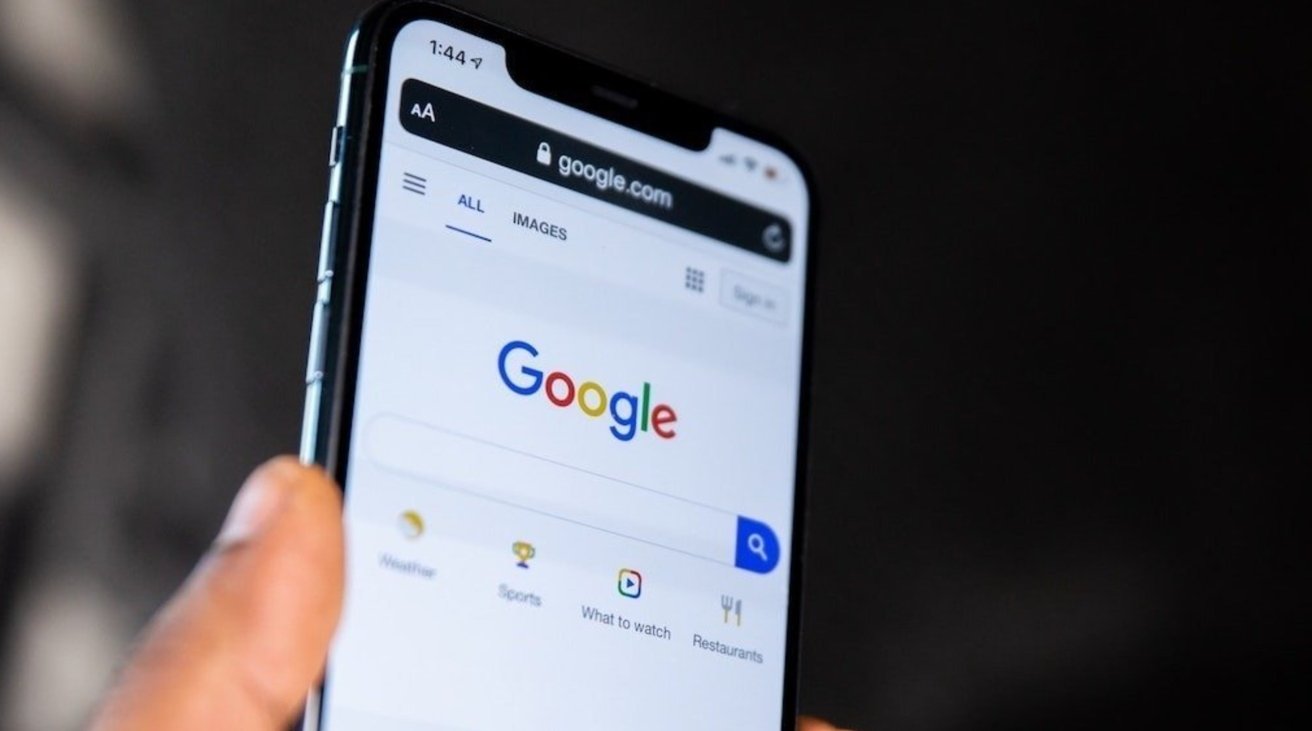 Apple could make its own search engine and end its reliance on Google, a report points out, with Apple already possessing most of the components it needs to go it alone.
Using Google for search has been lucrative for Apple, with the search giant paying Apple billions to be the top search option in iOS. But while the arrangement being discussed in court is beneficial to Apple, there's always a possibility of it deciding to go its own way.
In Sunday's "Power On" newsletter for Bloomberg, Mark Gurman reasons that Apple could create its own search engine and create an Apple Watch-sized revenue stream with the sale of advertising. One that is a "long shot" from actually happening due to how the incentives of the Apple-Google deal line up, despite repeated rumors on the topic.
A person involved with the deal explained that the alignment of incentives was a big part of its creation, since while Apple could promote rival searches, it at least earns by steering customers to Google.
However, Apple could earn more revenue than the Google deal by bringing search in-house. This possibility has helped Apple push to work on its own search technology, which helps on-device services but not web search.
Going it alone
In the what-if scenario, Gurman proposes Apple could offer a more integrated and private solution than Google. This is already evident in search engines made for services like the App Store and Maps.
Apple has also been working on a next-gen search engine for apps codenamed "Pegasus" under former Google executive John Giannandrea over the last few years. That will apparently arrive on apps like the App Store soon, offering more accurate search results.
Another piece of evidence is Spotlight, which does rely on Bing and Google for search results, which may get more improvements through generative AI tools.
The Applebot web crawler is also an important element, since it scours the Internet for websites similar to Microsoft and Google's versions. Then there's the advertising technology team that could eventually create an advertising group for web search.
It is reasoned that comments from Apple SVP of Services Eddy Cue saying Google's search is the best and that Apple has no incentive to make its own are probably true, but could also be a measure to try and protect Google from government enforcement. If the US believes Google violated antitrust laws, the existing billion-dollar search deal could go up in smoke.
Google therefore remains Apple's best option, at least until Apple believes it has made a better one.