'Scary Fast' iMac with M3 is here with few external changes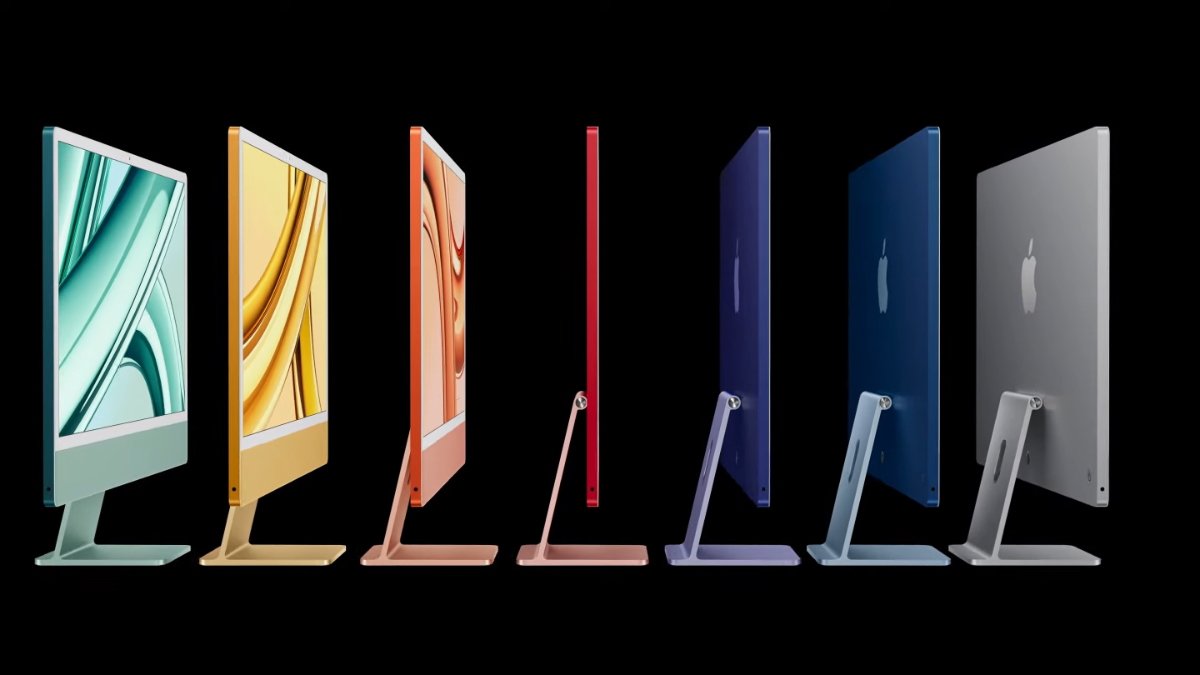 Apple revealed the updated 24-inch iMac with an M3 processor during its Scary Fast event, along with hardware ray tracing for gamers.
The 24-inch iMac was originally released in 2021 as one of the first Macs with an M1 processor. Its thin and light chassis with flashy colors made it stand out, but it hadn't been updated since.
Apple finally revealed the updated iMac on Monday night, but not much changed. The M3 processor was announced alongside the iMac, but the desktop's design and color scheme remain untouched.
iMac display and chips
The 24-inch LED-backlit 4.5K Retina display with a 4,480 by 2,520 resolution returns, and has 11.3 million pixels. It also has 500 nits of brightness, Wide Color (P3) coverage, True Tone, and a 1080p FaceTime HD camera at the top.
The M3 processor follows the iPhone 15 Pro's A17 Pro as the second Apple Silicon chipset built on the 3nm process. It boasts an 8-core CPU, the option for a 10-core GPU, and compatibility with as much as 24GB of unified memory. Compared to the prior M1 generation, it offers up to double the speed.
Another feature of M3 that appeared in M2, but not M1, is the Media Engine, which provides dedicated hardware-accelerated video encoding and decoding elements. That will mean a boost to video editing and similar workflows.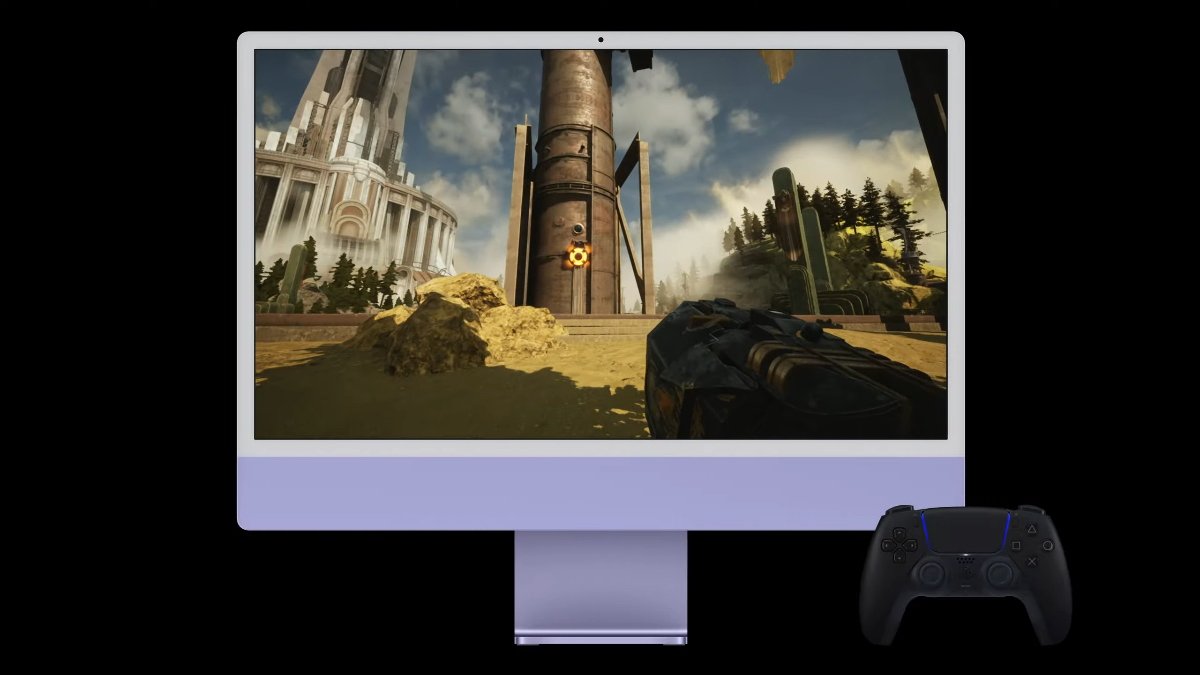 Apple has a similar Neural Engine as previous chips with 16 cores, but included the capability for hardware ray tracing. Users can play games like Resident Evil 4 with ray tracking enabled on the 24-inch iMac, similar to how it works on the iPhone 15 Pro family.
Other iMac features
The six-speaker system with force-cancelling woofers is also back, as well as a three-mic array with directional beamforming.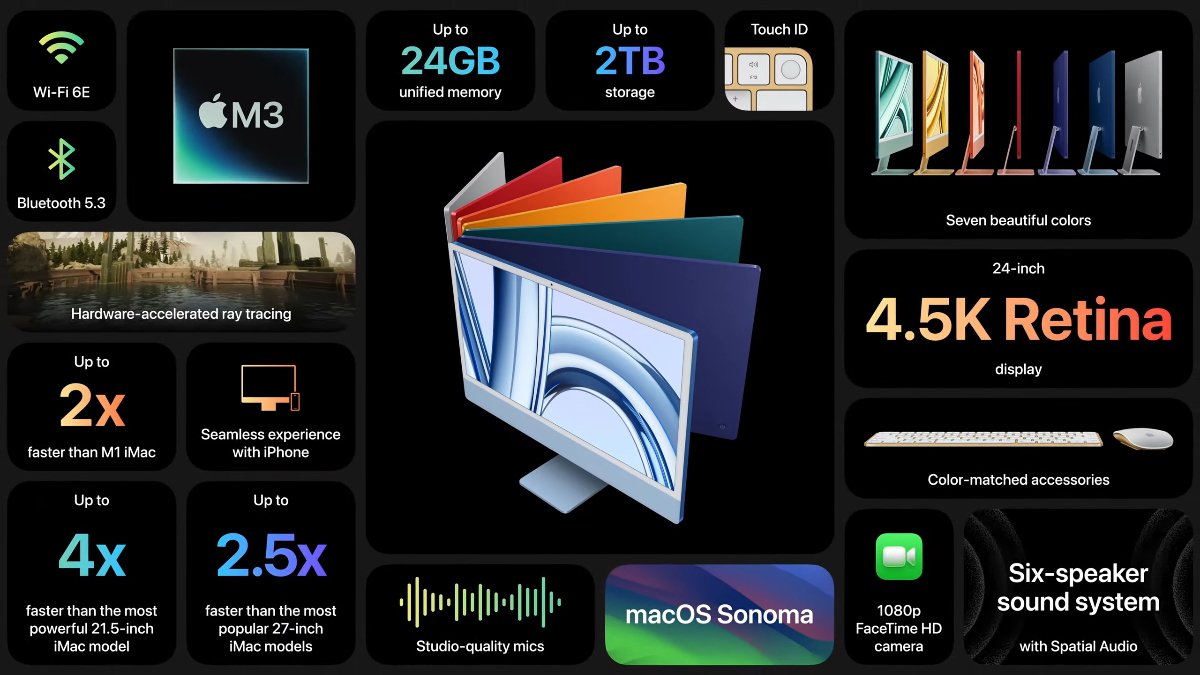 Wi-Fi 6E and Bluetooth 5.3 support are also improvements on the previous generation. Physical connectivity extends to up to four USB-C ports which includes two ports with Thunderbolt/USB 4 speeds and support for up to a 6K display.
The Gigabit Ethernet connection is again located in the power brick for a cleaner desk appearance.
Pricing & Availability
Users can place an order for the newly released 24-inch iMac featuring the M3 chip starting Monday, October 30. An iMac with an 8-core GPU starts at $1,299 or $1,249 with educational pricing in green, pink, blue, and silver.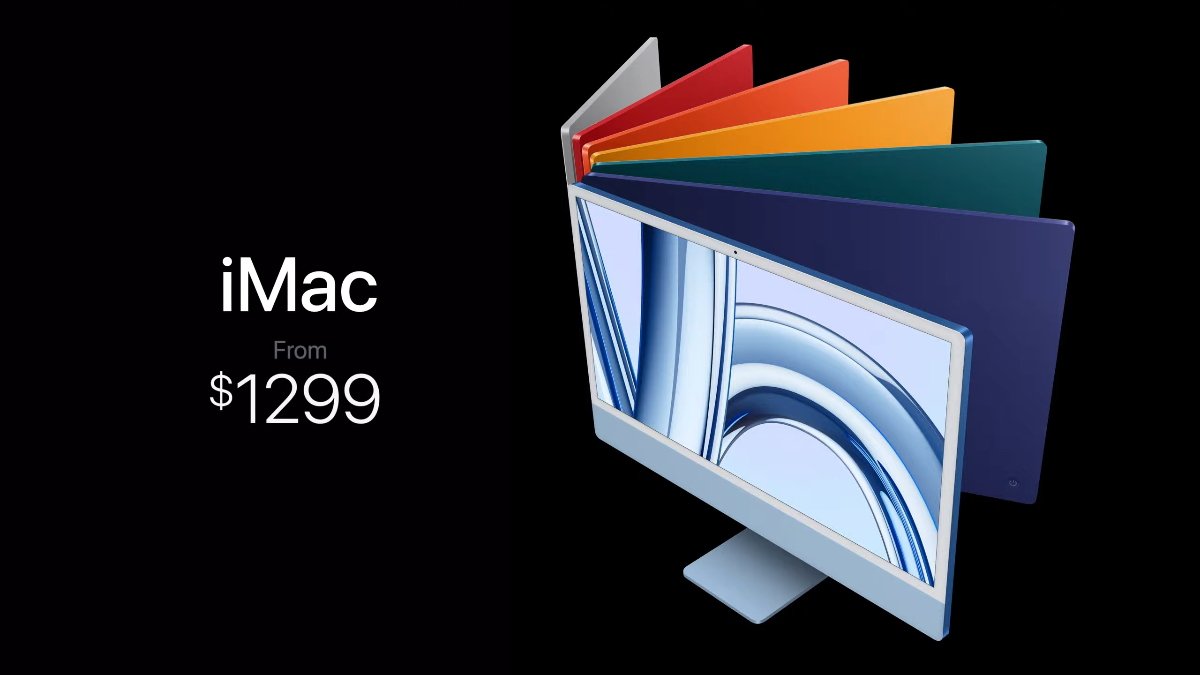 Meanwhile, the iMac with a 10-core GPU starts at $1,499 or $1,399 for educational shoppers in in green, yellow, orange, pink, purple, blue, and silver.