Apple expects strong Mac growth but wearable deceleration in the holiday quarter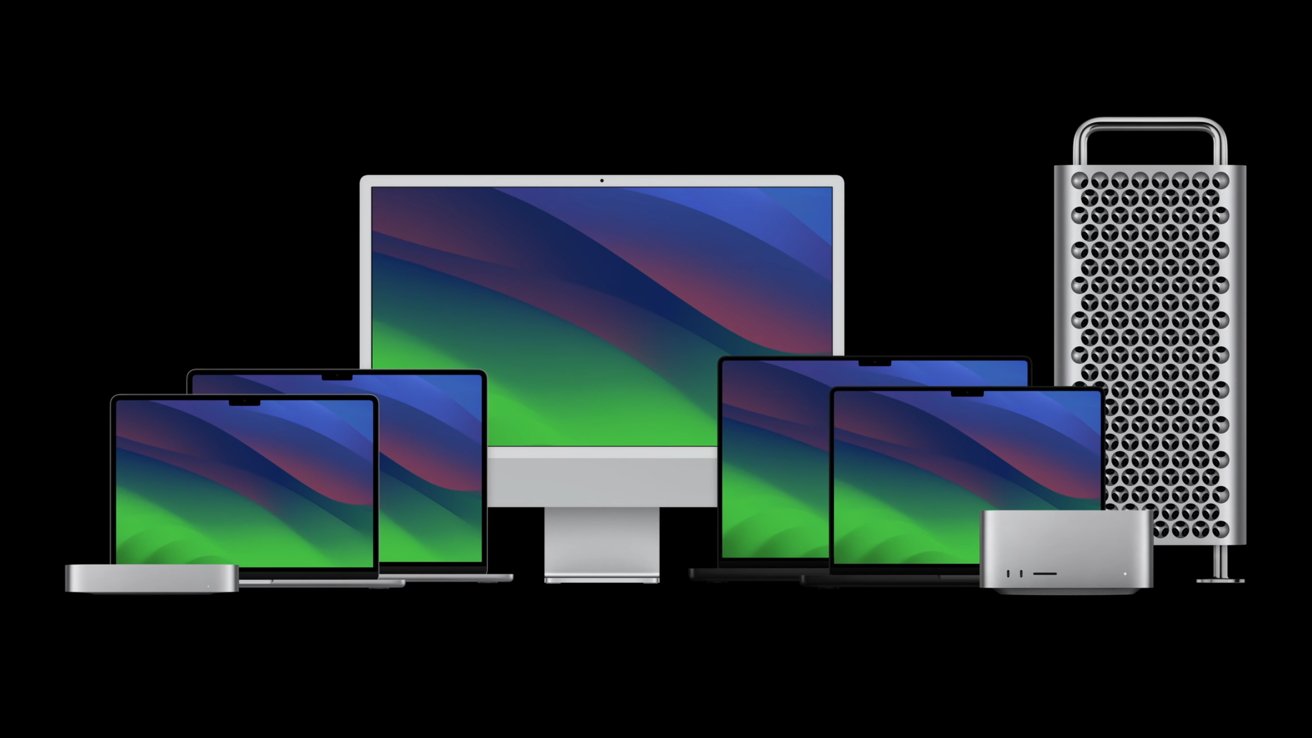 Economic conditions and product release schedules caused the 34% Mac revenue decline year-over-year, but similar effects are expected to cause strong Mac growth in the holiday quarter.
Supply chain issues in 2022 led to a Mac sales spike in September 2022, which is the primary driver of the Mac revenue decline in Q4. Apple also released the 15-inch MacBook Air in June 2023, which also has an impact on the Q4 earnings.
According to Apple CFO Luca Maestri on the quarterly earnings call, the conditions that created the tough Q4 compare weren't present in the end of 2022, so the Mac will show strong growth for Q1 2024. Also, wearables will face a tough compare for Q1 since supply issues pushed device demand into the holiday quarter in 2022, which isn't present in 2023.
Both of these situations were created since initial demand and sales cause a spike in revenue at launch, but since supply wasn't available for these products at release, the revenue spike didn't come until later. Macs released earlier in 2022 gained supply traction in Q4 2022, while the Apple Watch released in September didn't gain traction until Q1 2023.
"Mac revenue was $7.6 billion, down 34% year-over-year, driven by challenging market conditions and compounded by a difficult compare in our own business, whereby last year we experienced supply disruptions from factory shutdowns in the June quarter, and were subsequently able to fulfill significant pent-up demand during the September quarter," said Maestri on the call. "We also had a difference in launch timing, with the MacBook Air launching earlier this year in the June quarter compared to the September quarter last year."
"We have great confidence in our Mac lineup and are excited about the recently announced iMac and MacBook Pro powered by our M3 chips," Maestri continued. "Our install base is at an all-time high, and half of Mac buyers during the quarter were new to the product, driven by MacBook Air. Also, we saw reported customer satisfaction of 97% for Mac in the U.S."
Apple's release of the M3, M3 Pro, and M3 Max and new Macs in November will drive Mac revenue, plus Q1 2023 didn't have a difficult compare for the line. Customers that purchased the new devices start receiving them on Tuesday.