OLED for MacBook Air in 2027, iMac in 2028 claims dubious rumor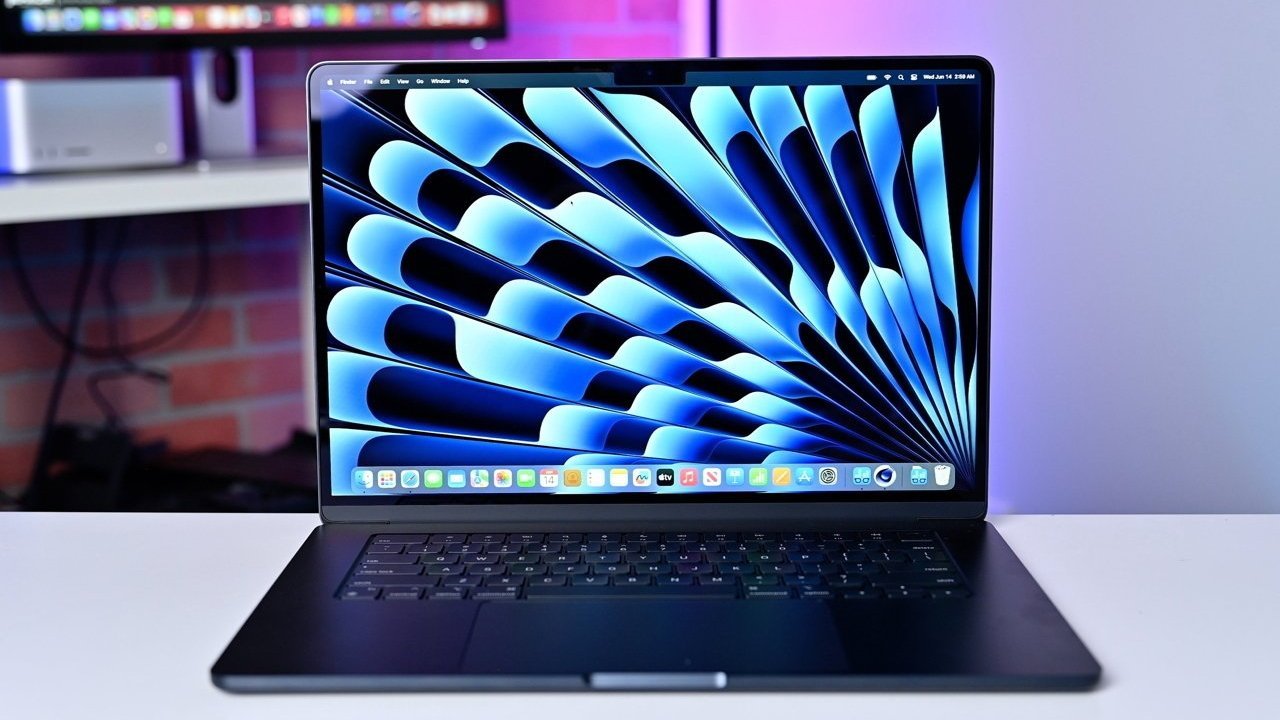 A questionable schedule claims Apple will be introducing an OLED MacBook Air in 2027, as part of an overarching upgrade of displays to the technology.
Apple is believed to be working on OLED versions of many of its products, such as iPad Pro updates in 2024 using the screen technology. While there are expectations for Apple to use it in many different items, it is unclear when it will switch over to OLED for each.
In a schedule leaked from an unknown source by @Tech_Reve on X (Formerly Twitter), Apple has plans to add OLED to the MacBook Pro, the MacBook Air, and the iMac. According to the schedule, the iPad Pro will gain OLED in both its 11-inch and 12.9-inch versions from late 2024 or early 2025.
A foldable OLED is also listed under iPad Pro for a 20.3-inch model, apparently destined for launch in late 2026 or early 2027. Other recent rumors point to it coming out in late 2024 or early 2025.
For the MacBook Pro, it indicates OLED will be added sometime in 2026. For the MacBook Air, both size versions will apparently get OLED from 2027, with estimates of between 9 and 10 million units expected to shift per year.
The iMac could end up with OLED by 2028, though the schedule has odd listings for the display sizes. It lists the 21.5-inch and 27-inch sizes that Apple has discontinued, the rumored 32-inch model, and a 42-inch model in 2029.
Curiously, there is no mention of the 24-inch iMac on the list, the only model Apple currently sells.
Given the questionable track record of @Tech_Reve and the iMac oddity, as well as the constantly shifting production schedules in Apple's supply chain, the timeline should be viewed with caution.