Apple prepares 12.9-inch iPad Air for early 2024 launch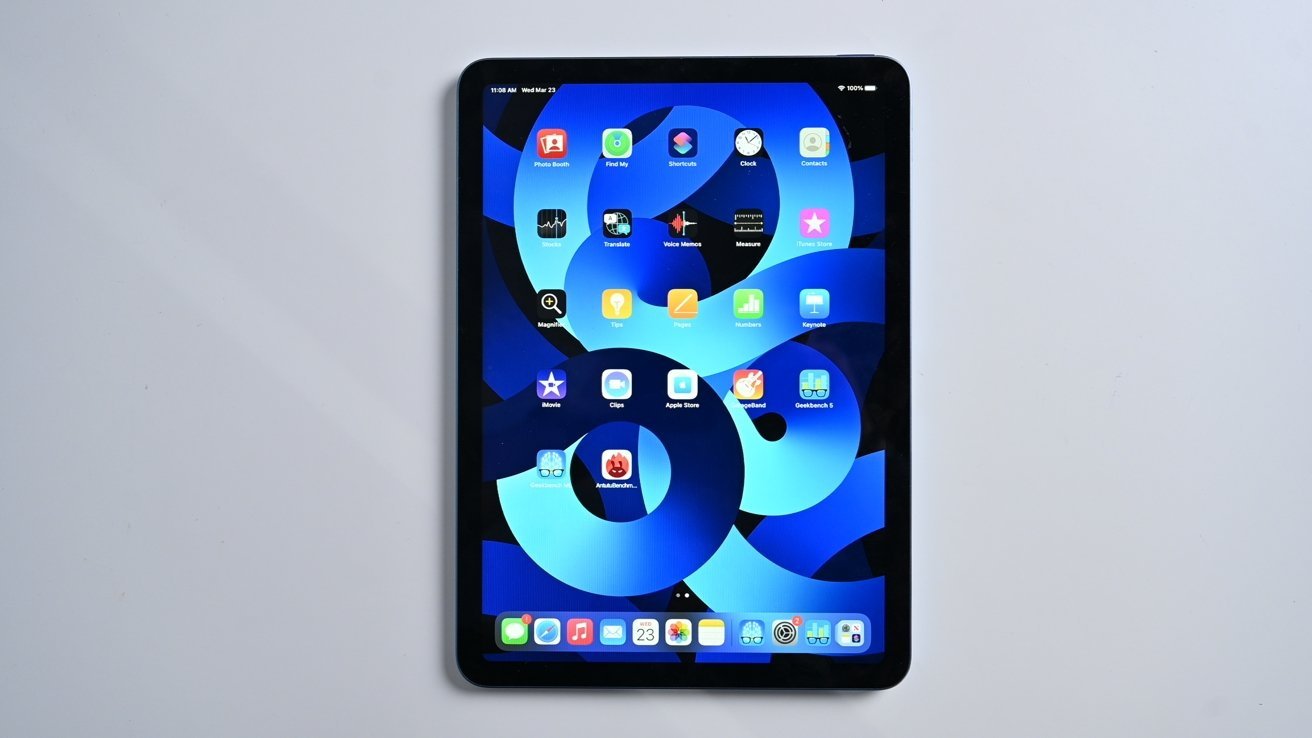 Apple's 2024 updates to its iPad lineup will include a new model of iPad Air, claims a prominent Apple analyst, with a new 12.9-inch variant supposedly on the way.
Apple is widely rumored to be bringing out new iPad models sometime in 2024, with most of the attention being on the iPad mini and iPad Pro. In a report by TF Securities analyst Ming-Chi Kuo, it seems that the often overlooked iPad Air could get another option.
In Sunday's Medium post, Kuo writes that two iPad Air models are scheduled for mass production in the first quarter of 2024. The 10.9-inch model will be joined by a 12.9-inch version, which won't have the mini-LED tech of its iPad Pro counterpart, but will still get some benefits from using the same-spec Oxide backplane.
This is not the first time a larger iPad Air has been proposed in rumors. In October, a report made the same size claim.
Kuo also offers that there will be two OLED iPad Pro models replacing the mini-LED versions in late Q1 or Q2 of 2024. The models will include new form factor designs, an M3 processor, and the OLED panel will adopt a Tandem design with LTPO backplanes.
Mass production of the OLED versions will be delayed to Q1 or Q2 versus early Q1 in planning, which is apparently down to OLED panel issues.
Kuo warns that, if the price of the new 10.9-inch iPad Air is unchanged, and if the 12.9-inch iPad Air is "definitely more expensive," Apple could increase the price of the OLED iPad Pro models to "maintain the price gap" between the ranges.
On the "more affordable models," Kuo believes mass production of a new iPad mini is delayed into the second half of 2024, versus a previous prediction of Q1. The 11th-gen iPad will also be mass produced in the second half of the year.
Meanwhile, Kuo thinks the ninth-gen iPad's production will "go to end-of-life" before the end of 2024.