Best Amazon Deals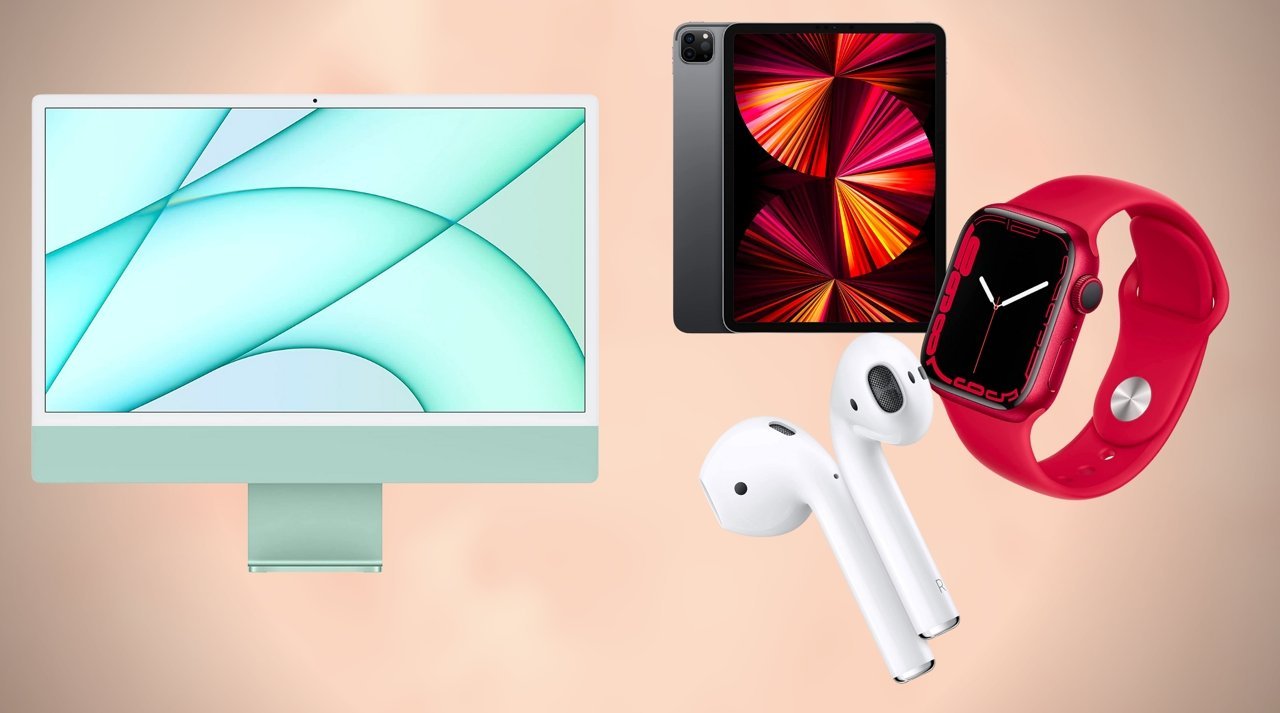 The best Amazon deals this October include savings on a variety of Apple devices, such as the 2021 Apple iMac, AirPods Max, and iPad Air. You can also save with some of the best prices available across the board on TVs, smart thermostats, gaming headsets, and more.
There are a variety of ways to save with Amazon. You don't have to search around looking for random deals, as you may have previously believed. While it's true some products seemingly go on sale at non-regular intervals, you can be proactive about your deal search using Amazon's special Deals page as well as the variety of coupons it offers on a cornucopia of different products.
Best Amazon Apple deals for October 2022
The best Apple deals on Amazon can be found rotating in and out on a regular basis. Amazon often hosts a variety of excellent Apple deals, from the iPad Air to the most recent MacBook Pro model. to nearly every iPad model you can think of. Many are also priced with special bargains that appear upon adding to cart or checking out. That makes Amazon one of the best places to shop for new Apple products, especially if you're on the hunt for some unique deals that don't require scouring the entire internet.
---
Best Amazon tech deals for October 2022
Amazon is often one of the best retailers to shop for tech discounts, especially since there's such a large variety of items to shop for at the retailer. Save on everything from smartphone accessories to headsets and keyboards and everything in between.
---
Best Amazon Gold Box deals for October 2022
Amazon features a number of daily deals that, like our roundups, are populated each day with new sales. Appearing at the top of the page below the Amazon Today's Deals bar, you'll find a variety of deal options:
Deal of the day: Check here for the product of the day that's been heavily discounted. These items will typically be sold very cheaply, but they will be available in limited quantities. While most deals are tech-centric, you can also find home and other categories of items here as well.
Lightning Deals: These are extremely limited deals that you can find on the Amazon Gold Box section and other areas on the main retail website. You'll see a perentage of how many deals have been claimed and a timer for how long you have left until the promotion ends, so you'll want to act fast on these. They often offer the steepest discounts.
Prime Early Access: Some Amazon Prime members will be able to get their hands on unique or early Lightning Deals. This opens a 30-minute window in which Prime customers can access these deals ahead of the normal populace.
Be on the lookout for other types of deals, because Amazon often places items on sale with little fanfare. It's highly probable that you might happen upon a great discount without prior knowledge, or without rhyme or reason that the item has received a price cut. It's best to act on these deals as soon as you see them, because you never know how long they're going to last.
---
Best Amazon Coupons
Amazon offers a variety of coupons on certain products as a way of promoting particular items. Some are automatic and are applied upon checkout or adding to your cart. Others must be "clipped" manually for them to be applied to your total. When you clip a coupon, it will be added to your collection of coupons, so there's nothing you need to remember to do.
You can use the Amazon coupons landing page to search for deals on whatever product you desire. This way, you can seek out the discounts you're looking for on purpose rather than simply stumbling upon them when you begin shopping.
There are also coupon codes that may be applied to purchases. Much like coupons that are applied automatically or "clipped", they remove a percentage from the total price.
It is important to remember that select coupons and codes are only valid for a limited time. If you don't clip them or apply promotional codes as soon as you have them in hand, you could very well miss out. Be sure you've applied them and check your balance against them as quickly as possible so you can amass the most savings possible.
---
How to save more at Amazon
There are additional ways you can save even more at Amazon if you're determined to get the best deal possible. They may not be immediately obvious, but these are a few suggestions for you to maximize the return on the money you're already spending on your favorite products at Amazon. Some may be familiar methods, and others may help you start new traditions.
Shop during events like Prime Day. Amazon Prime Day is a shopping holiday that the online retailer started in 2015. While it got off to a rocky start, Amazon Prime Day is now a, extremely popular event, with customers scouring the site for Black Friday and Cyber Monday types of deals. Among countless other discounted items, each year's sale typically includes some Apple products. The consumer holiday doesn't have a set date that remains consistent through different years. Amazon typically announces each year's event around two weeks in advance.
Sign up for a credit card. Sign up for an Amazon Prime Rewards Visa Signature Car to earn 5% cash back on eligible purchases. Cardholders also see a litany of discounts, like 5% cash back at Whole Foods, 2% back at restaurants, gas stations, and similar businesses, and 1% back on everything else. There'sno annual fee, and the cash back amasses quickly if you're a regular Amazon shopper.
Subscribe and save on items you buy often. For items you use and purchase regularly, consider using the Subscribe and Save program that nets you discounts on a variety of items, like paper towels, laundry detergent, and more. You can save up to 15% with this program, and you'll also get free shipping. Your products will arrive on an automatic schedule so you don't have to keep manually purchasing them.
Choose No-Rush Shipping and save. Often, Amazon will reward buyers who use free no-rush shipping instead of free two-day options. You may receive a credit to purchase a song, a small percentage off, or another reward for opting for slower shipping. This will vary from item to item, and won't always be an option, but when it's there and you don't mind waiting, it's well worth taking part in.
Trade in your products and save. Amazon's Trade-In program lets you trade in older items you no longer have a use for, like books, games, smartphones, and more. You'll be rewarded with a gift card for surrendering junk that you were likely to watch gathering dust, and while that isn't quite cash, you can in fact use it on anything on Amazon. With all the discounts available, that means you could feasibly purchase whatever you want if you trade in enough items.