Best TV Deals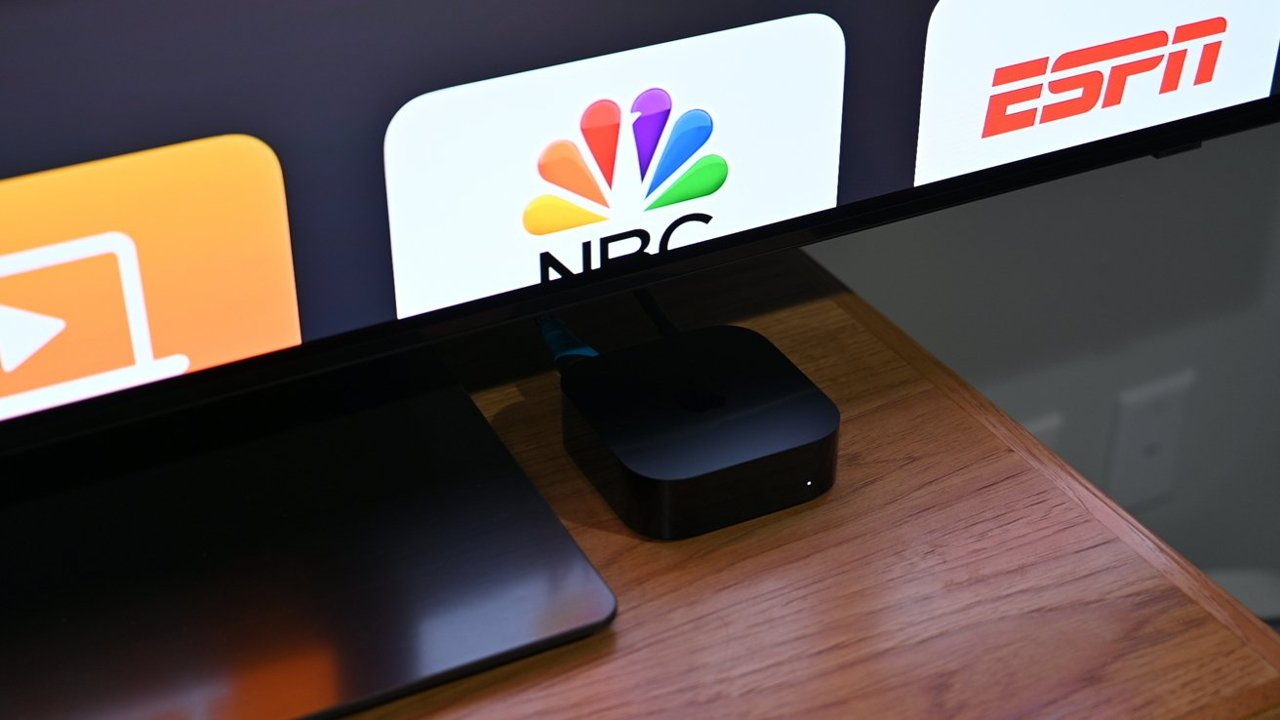 AppleInsider is supported by its audience and may earn commission as an Amazon Associate and affiliate partner on qualifying purchases. These affiliate partnerships do not influence our editorial content.
Looking for a new TV? Maybe your old LCD or plasma is on its last leg, or perhaps you're ready to experience the best-in-class picture quality of OLED. AppleInsider scoured the internet to find the best TV deals around for every popular TV class — LCD, QLED and OLED — at all sizes and price points. Read on to discover the best TV for your budget.
Best TV deals for April 2022
Retailers are hosting a variety of sales and specials on specific models of TVs for the month of February. From deals on budget smart TVs to splurge-worthy displays, shoppers can take advantage of a wealth of savings on a wide selection of televisions.
Buying tips per retailer
B&H Payboo
If you're interested in purchasing a TV, you might decide to go through B&H Photo Video. The retailer's Payboo Credit Card is a fantastic option if you want to save some money, as its exclusive benefits are seriously worth looking into.
Cardholders can choose between the "Save the Tax" instant savings benefit (eligible in certain states) or special financing on qualifying purchases made with the card. For those who opt for the "Save the Tax" benefit, that means B&H will apply an instant reward to customers' Payboo cards equal to the sales tax they would have paid. It's an instant reward, and buyers can then see it applied straight to their order. This means you're saving a bit more on your purchase, so long as you live in a state where these benefits are valid.
Best Buy TV mounting installation service
One of the most difficult things about purchasing a new TV is ensuring you can get it delivered safely to your home, then installed correctly. As part of many perks that come from purchasing your TV at Best Buy, you have the option to have the Best Buy Geek Squad install and/or mount your TV after you get it home.
You have several options for Geek Squad to ensure your TV is set up just the way you want it. You can create a customized installation package that finds a Geek Squad Agent heading into your home to tackle some of the more frustrating parts of setup. Choose your TV size, the parts you need help with, and Best Buy will get you sorted right away.
Further, choose the TV Mounting Service for a mount-only installation, or TV Content & Setup installation to have a Geek Squad Agent kit out your TV in terms of mounting, installation, and setup with audio, streaming apps, and even remote programming. They'll take care of cable management, too.
Also, Best Buy agents follow all CDC and government recommendations in terms of protective gear when it comes to COVID, too, so you can rest assured that you and your family are protected when install day comes.
What to know about buying a TV
There are important aspects of the TV-buying process that you should keep in mind when taking the plunge and purchasing a new set. While price may be a crucial part of the entire operation, you'd do well to keep all of these things in mind before selecting a TV model as well. Then you can be sure you're doing your best to educate yourself on your purchase beyond considering what kind of price you're paying.
Size
We all want a larger TV. But sometimes, the biggest TV isn't the best bang for your buck. Instead of going with the highest number, there are better ways to determine what size TV you want to buy. Answer this: How far from the TV do you plan on sitting? You can be a bit choosier with resolution if you aren't going to be sitting right on top of your TV, because you have distance working for you. For example, with something like a 1080p TV, you can sit further away or simply purchase a smaller TV.
Resolution
Be sure to check which resolution your TV actually is. It's the measurement of how sharp your image is, measured in pixels. Put simply, the more pixels you have, the better picture quality you'll have. You'll typically see TVs available in both 1080p and 4K resolution, and less commonly, 720p. There aren't many great reasons to pick up a 720p TV these days, especially given the pricing on better TVs, You'll want to focus mainly on the 1080p and 4K realm, especially if you're interested in future-proofing your purchase. If you're looking to work within a budget, snagging a TV with 1080p, which is 1920 x 1080, is a safe bet. This is what's known as full HD, and also the default resolution for most popuar streaming services.
But given that 4K TVs are often on sale at similar (and sometimes lower) prices to 1080p sets, you may as well go the extra mile. A 4K TV (3840 x 2160) model will allow you to watch all the latest shows and movies as well as enjoy games and other apps in crystal clear, high-quality format. You can go bigger, of course, as far as 8K resolution (7680 x 4320), but there's little reason to break the bank with so few 8K-proof shows and movies on the table right now. You're just fine sitting within the 4K tier and you'll be saving plenty of money by doing so, too.
Refresh Rate
If you want the most luxe viewing experience possible (or at the very least a comfortable one), you'll want to make sure you select a TV with a high refresh rate. The higher the refresh rate, the smoother your viewing experience. Usually, 60Hz will be a good target number, but if you're going to be using your TV for gaming often, you might be better off with a 120Hz refresh rate.
HDR
One great feature you don't want to pass up is high dynamic range (HDR) technology. It livens up your colors considerably, with deeper blacks and brighter whites, as well as an extended color range. Look for stats like HDR10, your standard form of HDR, or offerings like HDR10+ and Dolby Vision for advanced features that deliver an even better picture. This is one easy way to enhance your viewing experience, so it's not something to skimp on.
Smart TV capabilities
One of the many boons that come with purchasing a new TV is checking out all the ways you can use it to interface with your home network. Whether you plan on connecting it to your smart TV hub or you just want to watch your favorite shows on repeat, you'll want to make sure the TV you purchase is capable of running apps like Netflix, Hulu, Paramount+, and the like. This way you won't have to purchase additional hardware, unless that's how you prefer to interface with these additional services.
Audio
You want the best audio setup possible to accompany your TV to create a great home theater system. You have several options to bring this to fruition. That includes surround sound, Dolby Atmos, sound bars, and a variety of additional setups. Be sure to figure out how you want to proceed with your audio setup and purchase a TV that you can work with accordingly.
Connectivity options
If you're going to use your TV with any additional devices, like a gaming console, Blu-ray player, or computer for use as a monitor, be sure you know what types of ports your TV will include, such as HDMI, USB, and digital optical connections. Also, be mindful of where they can be found on the set so you can use proper cable management when it's time for your initial TV setup.
How to find the best TV deals
Saving money may be your main goal when it comes to purchasing a new smart TV, but don't fall for some of the common pitfalls that buyers deal with when on the market. These tips will help you make better, more educated decisions about the TV you end up purchasing so you don't have major regrets later.
Make sure your TV is actually "smart". Ensure your new set has all of the apps and streaming options you need so you're not stuck having to supplement those options later with streaming sticks or set-top boxes, unless that's something you want to do.
Buy new when you can. Unless you're getting a ridiculous deal on a refurbished or used TV, you're better off buying new. You won't always be able to gauge the condition of your set, and if you have issues, shipping back and forth (or even returns in person) can be unexpectedly pricey and unwieldy.
Be sure you're paying the lowest price. Don't just jump into a deal because it looks like it's a good price. Always evaluate cheaper TVs and compare features. Some retailers count on you skipping this important step, not checking the price history on various sets, or buying blind based on the time a sale goes live. Make sure you're paying a lower price than the TV goes for normally to avoid some of these pitfalls.
Be mindful of when you're buying your new TV. There are great times to buy a new TV, and others that are far more inflated as "good sales" than they should be. You may have heard that the Super Bowl is the perfect time to buy a TV, but don't discount sales events like Black Friday or Prime Day, across a wide variety of retailers beyond the main digital providers. You can also check for discounts when new TV models are announced or manufacturers roll out new options in a bid to clear out some of the old stock. All are great ways to save some cash.
Don't be afraid to try new brands. You may be tempted to stick to the names in TVs you know, like LG or Samsung, but if you spot a good deal on a brand you don't recognize, don't shy away immediately. You may find that store brands like Insignia or cheaper options like Hisense come packing all the specifications you need or want at a fair price. It's true some of the larger companies in the TV business can offer some extremely detailed and powerful TVs, but if you want the best deal you may want to look through the smaller brands instead at times.
Best set-top box deals this April
Retailers routinely offer sales on set-top boxes, and the month of April is no different. From Apple TV units to Amazon Fire TV sticks, AppleInsider scoured the internet to find the best set-top box deals around for just about every option available.