MacBook Pro Black Friday Deals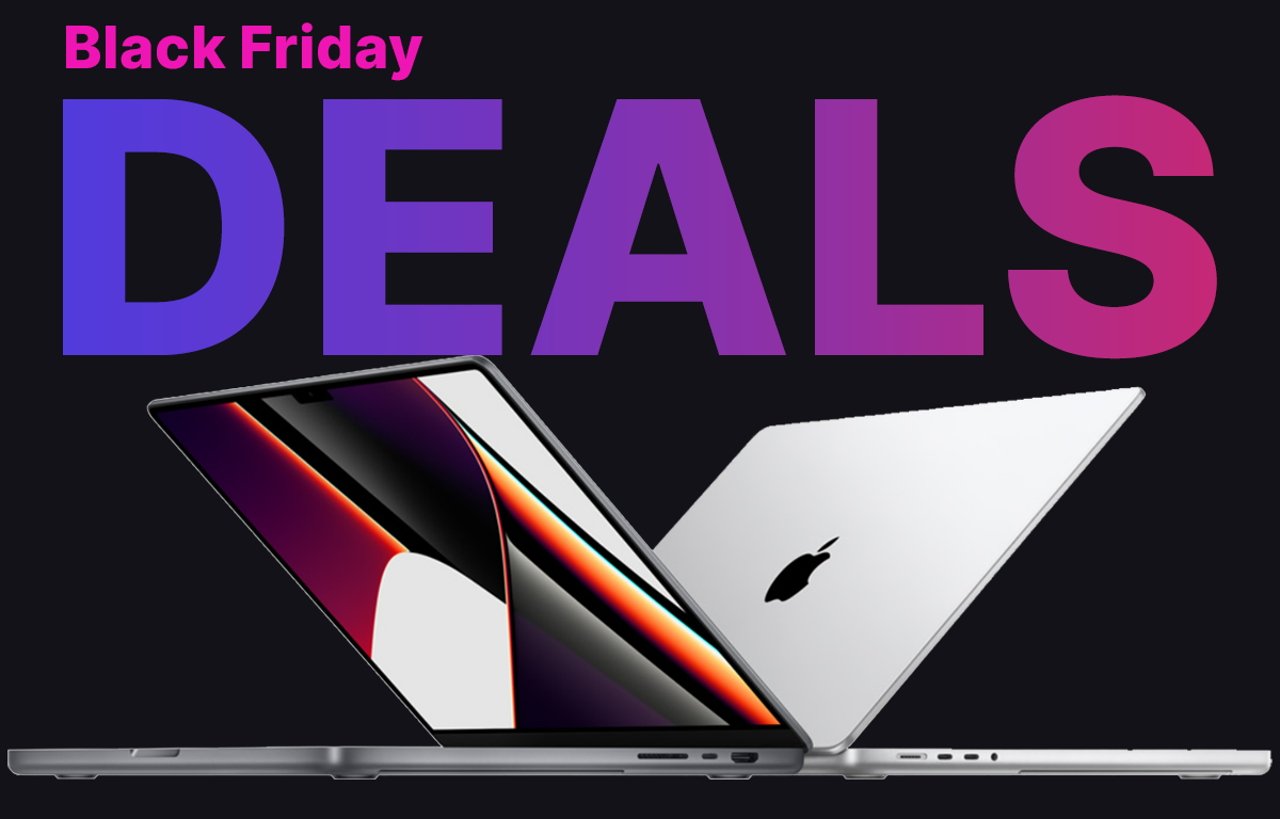 Apple recently released the 13-inch MacBook Pro with an M1 processor, but there are discounts and deals among authorized resellers on the new laptop. The Intel MacBook Pros are still for sale at a steep discount at most locations. Find out the best MacBook Pro Black Friday deals here.
● Black Friday falls on November 27
● Deals have already begun
● Discounts on MacBooks through certified partners
● Find deals on the MacBook Pro
---
Get Apple News Directly in Your Inbox
---
Apple generally does not discount its products for holidays or events, though it does do promotions involving gift cards or free accessories like headphones. Apple's retail partners, however, do offer discounts on devices during the holiday season.
Current MacBook Pro Black Friday Deals
There are already many discounts for Black Friday despite the big shopping event being mere days away. AppleInsider has gathered the best deals, many of which are exclusive to our readers. Here are a few highlights:
13-inch MacBook Pro with M1 processor
13-inch MacBook Pro with Intel processors
16-inch MacBook Pro
Save $300 on the configuration with 1TB storage, 16GB of RAM and 2.3GHz Intel Core-i9 processor at Amazon
Apple Reseller Deals on the MacBook Pro
AppleInsider has affiliate partnerships and may earn commission on products purchased through affiliate links. These partnerships do not influence our editorial content.
Adorama
*Price with promo code APINSIDER using the pricing links above for activation. Plus, save $60 on AppleCare with the same code.
Amazon
Expercom
*Price with promo code appleinsider using the pricing links above for activation. Code is case sensitive.
Best Buy
Which MacBook Pro to buy
Apple revealed the first Macs running custom Apple Silicon during its November 10 event — and they are powerful. The 13-inch MacBook Pro with the M1 processor outperforms almost every Intel Mac for sale today, and this is only the beginning.
There are some limitations that come with the new processor, however, that potential buyers need to consider. Apple only included the processor in its 13-inch MacBook Pro and has not updated the 16-inch model. While the 13-inch MacBook Pro can outperform the 16-inch MacBook Pro in most metrics, it lacks the screen size and I/O available to the larger machine.
If you want the biggest screen available, you can always connect an external display up to 6K to the MacBook Pro with M1. It only supports a single external display no matter the resolution, while the 16-inch model can support multiple monitors at 4K or 5K resolution.
The M1 processor also does not allow external GPUs to be connected. Some users may want to buy an Intel Mac now in order to have one of the last Macs with Intel while Apple works out the limitations of the custom processors.