» » »
How to get merchandise for Ted Lasso, For All Mankind & other Apple TV+ shows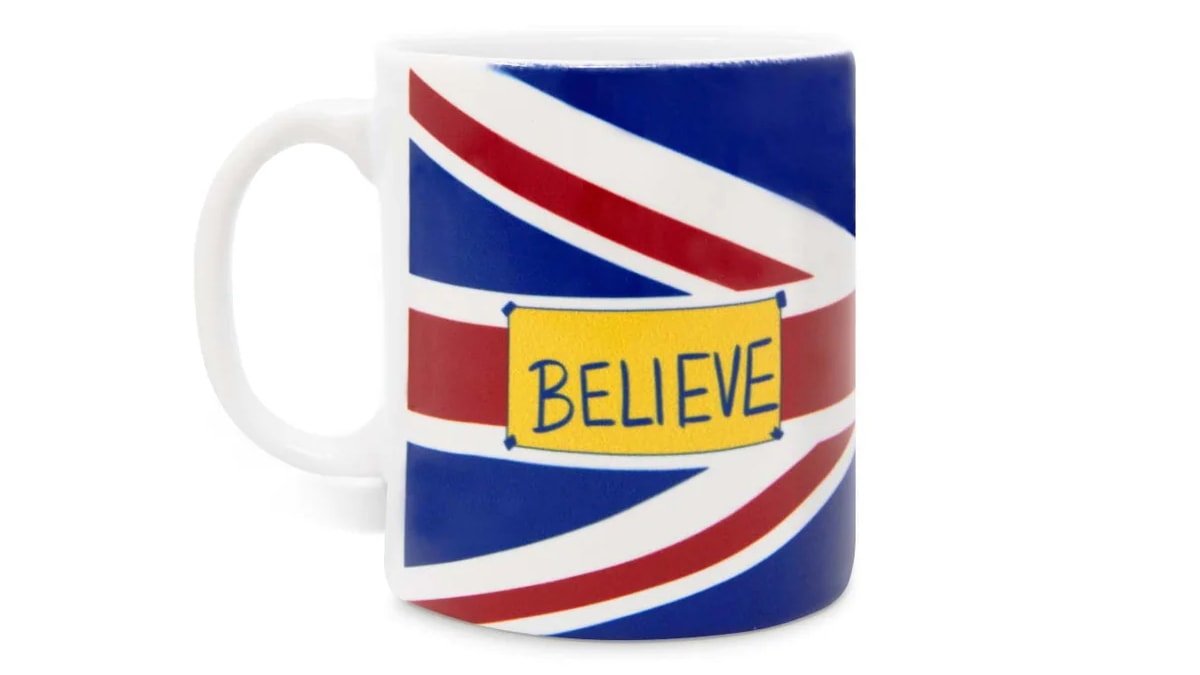 Buying merchandise can be a great way to support a favorite Apple TV+ show. Here are a few places to get clothing, mugs, stickers, and other stuff from "Ted Lasso," "For All Mankind" and more
There isn't a lot of merchandise for Apple TV+. Products exist for big shows such as "Ted Lasso" and "For All Mankind," but not much for the others. However, Ubisoft does have a merch store for "Mythic Quest" and Cotton Bureau has some designs for "Foundation."
Another official source is through the Warner Bros. shop. Additionally, Apple TV+ fans can find unofficial merchandise through companies such as Redbubble, Teepublic, and an AFC Richmond shop.
The WB Shop
WB is the best source of merchandise for "Ted Lasso," offering shirts, hoodies, scarves, mugs, glasses, visors, and a blanket to support AFC Richmond.
AFC Richmond Shop
This company calls itself the official merchandise store for AFC Richmond, the fictional English football club from "Ted Lasso." However, the website doesn't include a direct connection to Apple.
The shop offers a similar selection of merchandise as WB, with shirts, hoodies, smartphone cases, mugs, face masks, and more. The company also offers its products as wholesale. Bulk pricing requires a minimum of 50 items.
Redbubble
Redbubble has merchandise available for "Ted Lasso" and "For All Mankind." It's not as extensive as WB or AFC Richmond, offering only a few shirts, but there are plenty of stickers and patches to put on devices.
Products include quotes such as "Futbol is Life," "Don't you dare settle for fine," "Hi Bob!" and others. The selection for "For All Mankind" features cool spaceships from the show, such as the Apollo Saturn V blueprint poster.
Ubisoft
For fans of "Mythic Quest," Ubisoft sells shirts, mugs, hoodies, and hats. The enamel Grouchy Goat mug is particularly cute and makes a fine addition to households. There is also a Grouchy Goat case for certain smartphone models.
Cotton Bureau
Cotton Bureau offers t-shirts inspired by "Severance," "For All Mankind," "Ted Lasso," and "Foundation." These are fan-made shirts that include logos and quotes from these Apple TV+ shows.
One shirt, from Giant Squid Productions, lets people declare themselves an adherent of Luminism, a fictional religion from "Foundation."
Etsy
Etsy offers merchandise for "Ted Lasso," "For All Mankind," and even a few items from Lumon Corp, a fictional company from the Apple TV+ show "Severance." Fans can find a mug with the quote "The work is mysterious and important" inspired by that series.
Teepublic