» »
How to get Double Tap on your existing Apple Watch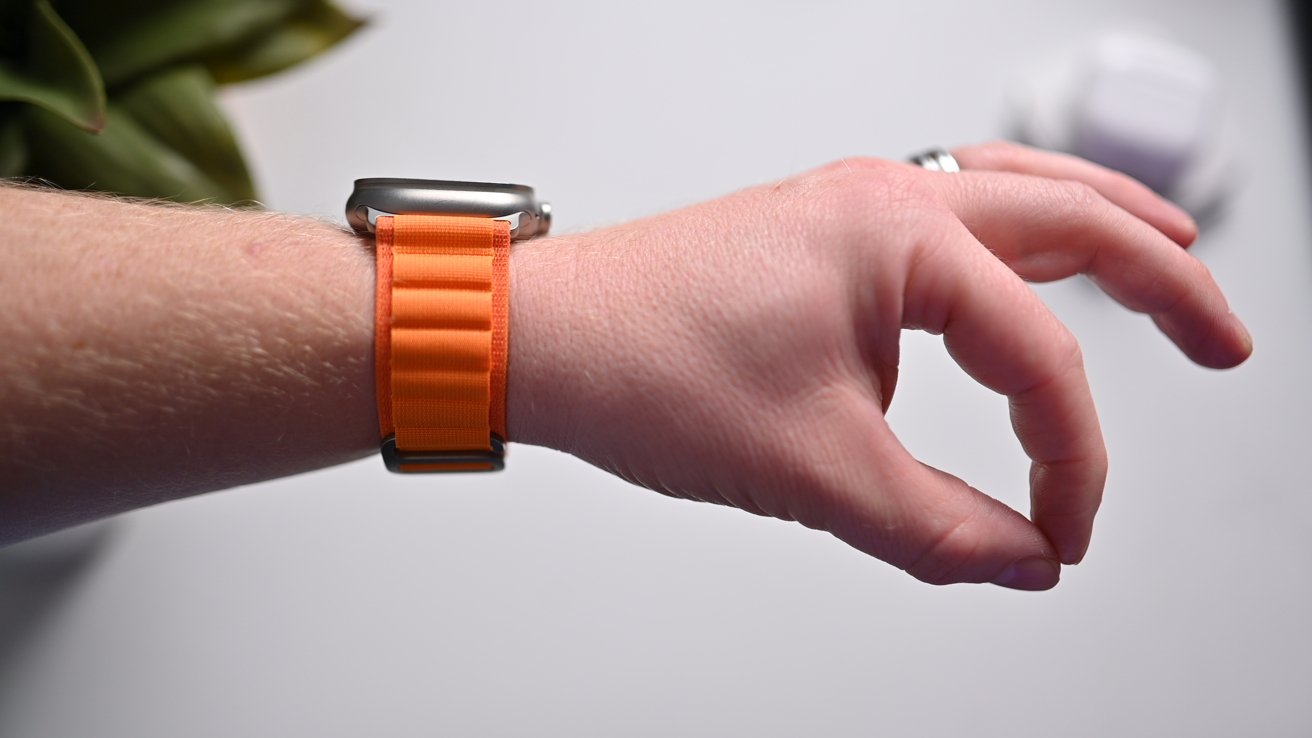 Even though Double Tap was highlighted as a flagship feature of the Apple Watch Series 9, here's how you can use it on your existing Apple Watch — with no hardware upgrade necessary.
Double Tap is Apple's fancy marketing name for a new Apple Watch Series 9 gesture. Tap your index finger and thumb together in quick success and you can control your Apple Watch single-handedly.
But before the Apple Watch Series 9 was more than an upcoming internal project, Apple had released a set of accessibility tools that relied on the motion of your hand to replace the watch's physical hardware.
Enabling Quick Actions and AssistiveTouch
You can enable either Quick Actions or full AssistiveTouch to mimic the Double Tap functionality. The former is nearly the same as Double Tap, while the second is more verbose.
How to enable Quick Actions
Head to Settings > Accessibility > Quick Actions
Choose On or On with AssistiveTouch
How to enable AssistiveTouch
Head to Settings > Accessibility > AssistiveTouch
Toggle AssistiveTouch on
Customize actions by choosing Hand Gestures
Replicating Double Tap
With QuickAction or AssistiveTouch enabled you can recreate Double Tap on your Apple Watch.
The Quick Actions feature lets you tap your index and thumb together to dismiss a notification, snap a photo, or answer a call.
When in an app or when a notification appears, the edge of the screen will go blue, and an alert will appear on the top that gives directions, like "Dismiss Double Pinch or "Double pinch to take photo."
AssistiveTouch bakes in more functionality. If you double-clench your fist, you'll open the Action Menu. The Action Menu houses options for mimicking a Digital Crown press, a side button press, or opening Apple Pay.
You navigate the menu by moving through the list with a single pinch or backward with a double pinch. When you want to mimic a tap on the highlighted button, do a single fist clench.
AssistiveTouch would allow you to go from the watch face to the Home Screen with apps, open an app, scroll through it and select further functions, open the app switcher, and move to a previously opened app. It's much more outside the scope of Double Tap.
Compared to Double Tap, Quick Actions seems slightly more limited. Double Tap reportedly can scroll in certain apps and has an accompanying icon when presented.
Apple says Double Tap takes the place of an app's primary button. That also seems to be a fair description of Quick Actions.
We expect performance to be the biggest differentiator as the Apple Watch Series 9 includes the first CPU boost in years. Not all gestures are recognized with Quick Actions and AssistiveTouch, and we hope the Series 9 is more reliable.