» » »
How to start or expand your HomeKit smart home with Aqara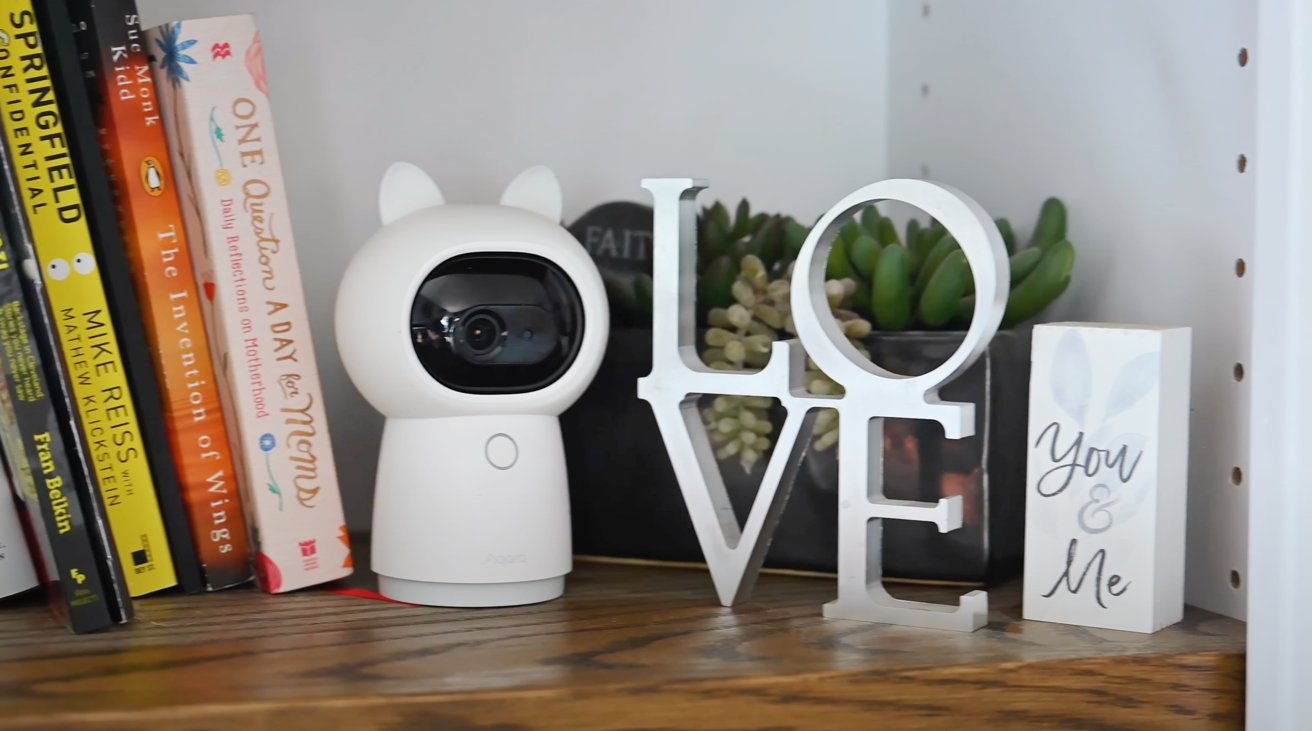 Creating a smart home network can be difficult to start for newcomers, but with a few HomeKit devices like those from Aqara, you can get up and running with relative ease.
Many tech-focused people dream of setting up a smart home, one that is full of automated devices that can make life easier. To make that a reality, Apple's HomeKit framework is used to connect and manage devices throughout the house, allowing them to work together.
It can be challenging to take that first step despite the potential ease of starting a smart home. There are so many innovative home products on the market that it can become confusing.
With assistance from Aqara's smart home accessories selection, that first step of working out were to start can be made a lot easier.
A central camera hub
The first thing to consider is adding a hub to your network so that HomeKit devices can communicate with each other in the first place. HomeKit mandates using an Apple TV, HomePod, or iPad to be used as the home hub, but you could also consider adding further hubs beyond that point.
In some cases, device ecosystems could feed through a separate hub, which connects to HomeKit. This can make connecting that manufacturer's hardware to the smart home easier since you're working within that smaller platform rather than the overall HomeKit framework, which can provide various efficiencies.
Aqara does produce many devices that act as hubs, but one great choice is the Aqara Camera Hub G3. As the name suggests, it is a hub through which other Aqara smart home devices can connect to the HomeKit network, but it's also a camera in its own right.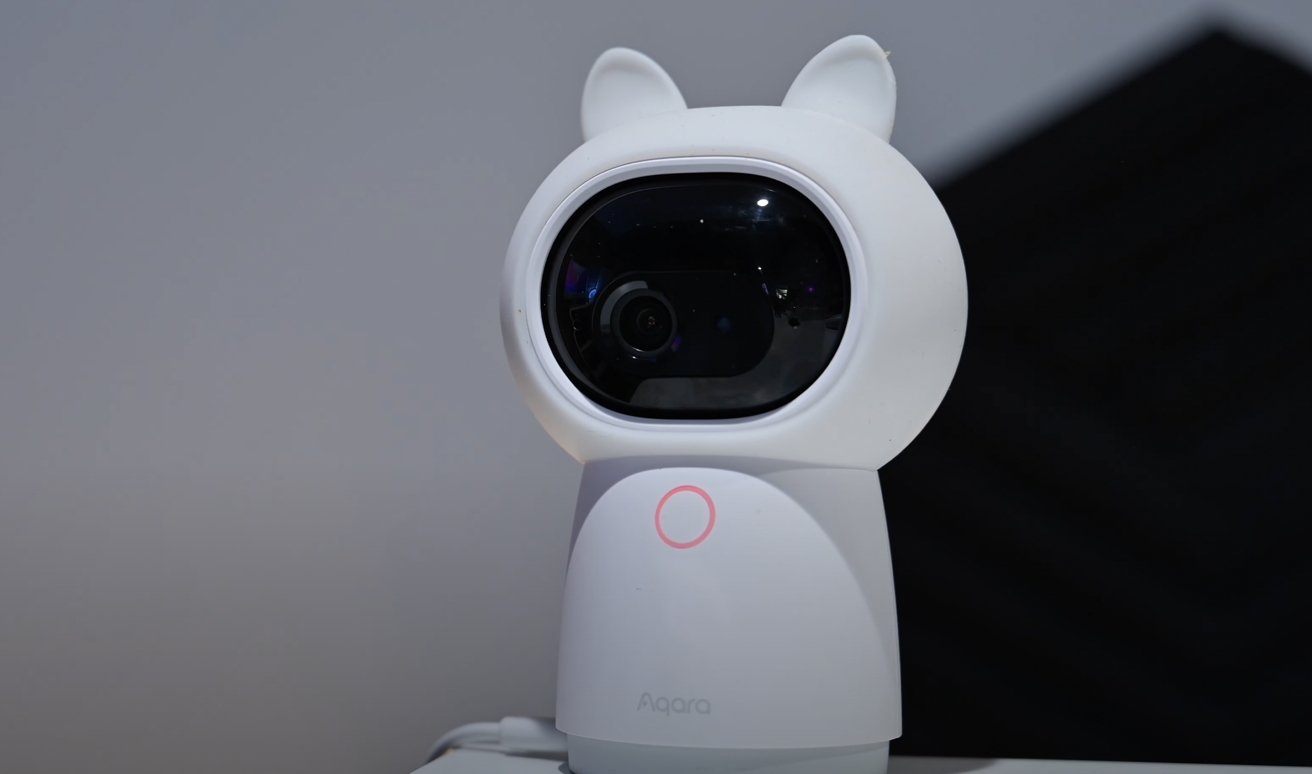 Offering a full 360-degree view using a 110-degree lens and a motorized base to move it around, the G3 can provide full surveillance of an area.
While it works with HomeKit Secure Video to keep it stored and encrypted within iCloud, you can also use Aqara's companion app to view the feed. On-device recognition can detect gestures and faces, which can trigger notifications and other home automations, as well as record clips for storage on HomeKit Secure Video.
While HomeKit does support 1080p video, the Camera Hub G3 can do more, with its 2,304 by 1,296-resolution sensor able to be viewed In 1296p within Aqara's app. Video can also be piped to a supporting device through its USB Type-C port.
Since it is a hub for Aqara devices, it needs enhanced connectivity beyond its built-in dual-band Wi-Fi. It has a built-in Zigbee 3.0 hub, so it can connect to up to 128 other Aqara devices for an expansive smart home network.
If you didn't necessarily want to use HomeKit, the Camera Hub G3 also works with others, playing nice with Amazon's Alexa, Google Assistant, IFTTT, and Yandex Alice.
Expanding outward
Once you have the Camera Hub G3 or another Aqara hub in place, you can start adding accessories to build out the network. There are many different options out there, but you should start with the more essential and immediately accessible options first.
This includes the humble smart plug, which you can use to control a device like a fan, a light, or small appliances. This can be used to great effect with the right automation, such as by turning a non-smart coffee maker smart by turning it on and making a fresh brew just after you wake up in the morning.
Another essential sensor type is one that detects leaks, such as Aqara's Water Leak Sensor. You could use this to warn if a bath is getting full, but more practically, you could place it under a sink or in a basement to detect leaks.
If left alone for too long, an undiagnosed leaky sink could cost thousands of dollars.
The Aqara Temperature and Humidity Sensor could also be a good idea, especially for new parents keen to monitor the air in a baby's nursery. This sort of sensor could also be used to moderate the temperature of a room, such as by turning on a heater or air conditioning if it gets too cold or warm.
Best known for security applications, motion sensors could help by alerting you to unexpected motion in a space, but you could do a bit more than that. The same detection could help you set automations for turning lights on and off throughout a home, depending on where people actually are.
The Aqara Motion Sensor is a great example, with its small size still providing up to 22 feet of range and a 170-degree viewing angle. It also ships with a small stand, giving you almost limitless mounting options.
Then there are contact sensors, which again are known for security but do have smart home applications. Putting contact sensors on doors and windows could be used to intelligently control an air conditioning system, saving money by not wasting energy if a window is open.
App management and privacy
Aqara recently updated its app for its Aqara Home app, used to set up and manage the devices alongside HomeKit. New for version 3.0 is a brand new customizable dashboard, so you can show the devices you control the most often.
If you're an iPad user, there's now a horizontal mode, allowing you to see even more of your smart home network on one screen. It also has updated wallpapers and icons, improving the app's appearance.
As HomeKit is an extremely privacy-forward smart home framework, it can take a while for devices to get certified for use with it. While some vendors may be slow in gaining HomeKit support, Aqara instead embraces the privacy elements throughout its ecosystem.
This includes full certification from Apple, as well as Google and Amazon for their systems. There's also support for WPA3 Wi-Fi, the more secure form of the networking standard, so communicating over a home network is protected from prying eyes.
All of the data streams from Aqara devices are encrypted for further piece of mind. There's also a physical masking mode for the G3 Camera Hub, a hardware privacy protection mode that can be manually or automatically enabled, and is indicated by a sleeping face on the device itself.
Plenty of options from a solid foundation
Planning out a smart home network seems daunting and, with the explosion of devices on the market, bewildering as well.
By starting with a decent base, such as the Camera Hub G3, and building out with easy-to-use sensors and some smart automation, you too can make your home extremely intelligent.
All without giving up your privacy.
Where to buy
Aqara on Amazon is offering shoppers a 20% discount on the Camera Hub G3 on Sept. 26 only as part of Amazon's Today's Deals special.