» » »
How to manage Apple Mail previous recipients on iOS 15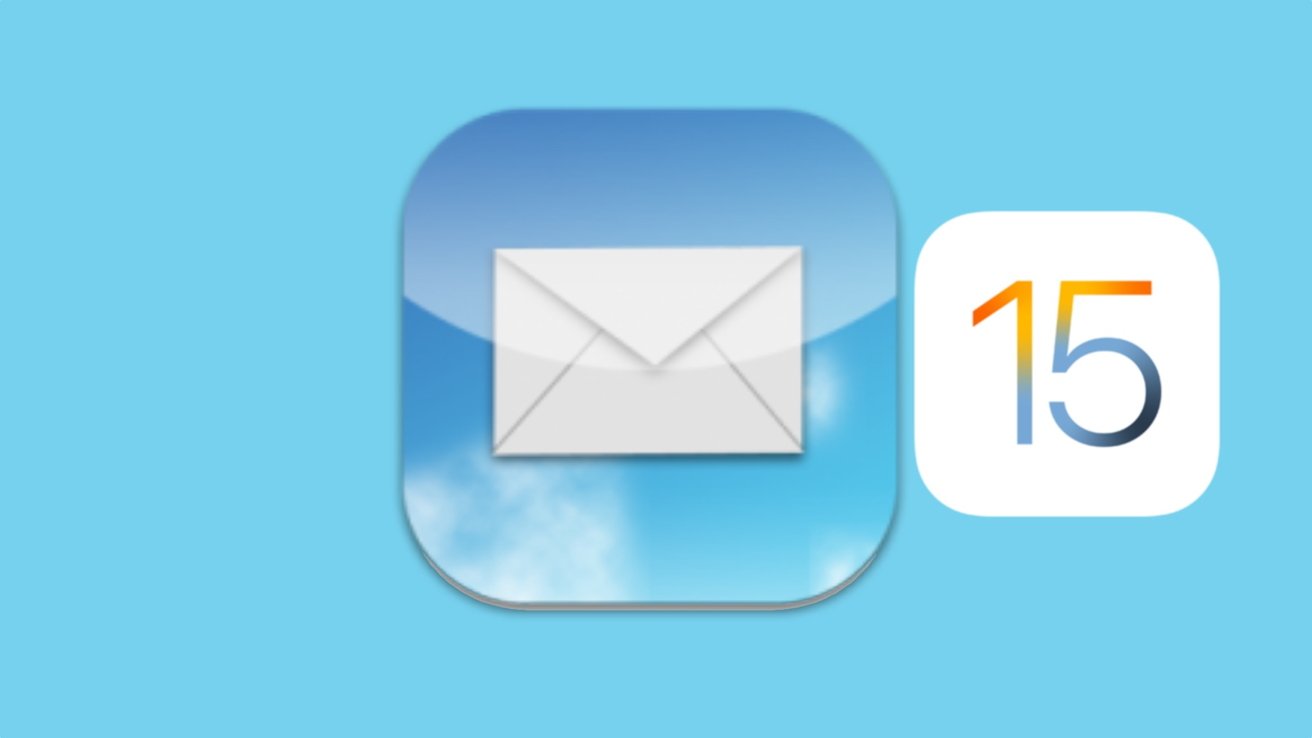 AppleInsider may earn an affiliate commission on purchases made through links on our site.
Cleaning up the Apple Mail previous recipients will make things a lot simpler for folks that rely on the iPhone to get the job done. Here's how to get it done on iOS.
The Mail application on iPhones and iPads automatically builds a list of recent email recipients' email addresses. It then lists these addresses when you begin typing the recipient's name in a new email message. Follow these instructions to remove these recipient's email address.
It used to be very easy to manage the Mail Previous Recipients list on iPhones and iPads. Each email on the list had an arrow icon that you could click, and a drop down menu would appear with one of the choices being "remove from list". This arrow is no longer used, and an "i icon inside a circle" is used. This icon is not on every address, which makes managing the Previous Recipients very inconsistent.
Previous recipients that have multiple email addresses in your contacts list have a right facing caret in a circle next to their names. On iOS you can only remove 1 person at a time.
Open the Mail app on your iOS device. Tap the button to compose a new email message and begin typing an email address into the To: field.
Some of the addresses that show up will have a blue circle with the letter i inside next to them. Tap this circle.
Tap the Remove From Recents button to permanently delete this email address from your previous recipients.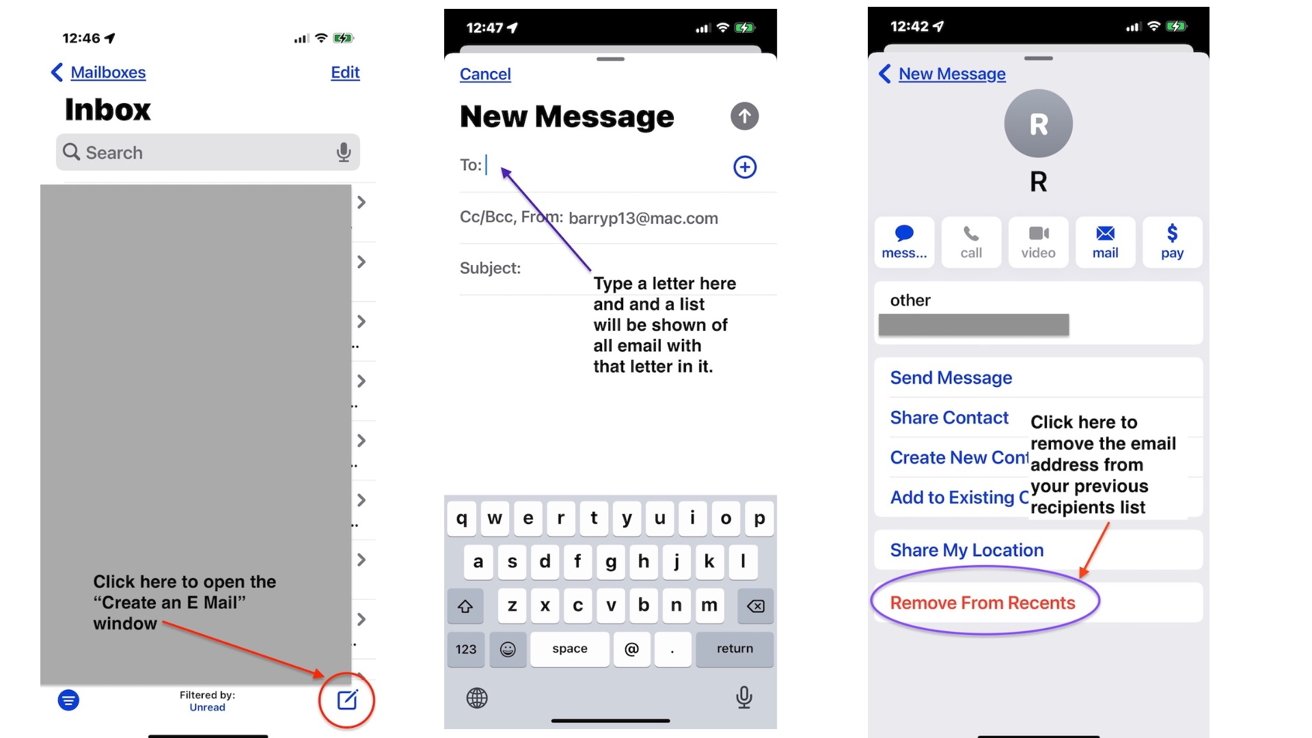 On an iPad in portrait mode, the Remove from Recents button sometimes is displayed for a split second and then it disappears. The solution for this to simply scroll back down to the the bottom of the menu and then click the "remove" button again.
Having too many names in a previous recipients list can bog down a Mail Program and make is less responsive and frustrating to use, especially if you know a lot of folks with similar names. Keeping a reasonable number of previous recipients will keep Apple Mail a responsive choice to manage your email communications.