» » »
How to get rain notifications in iOS 16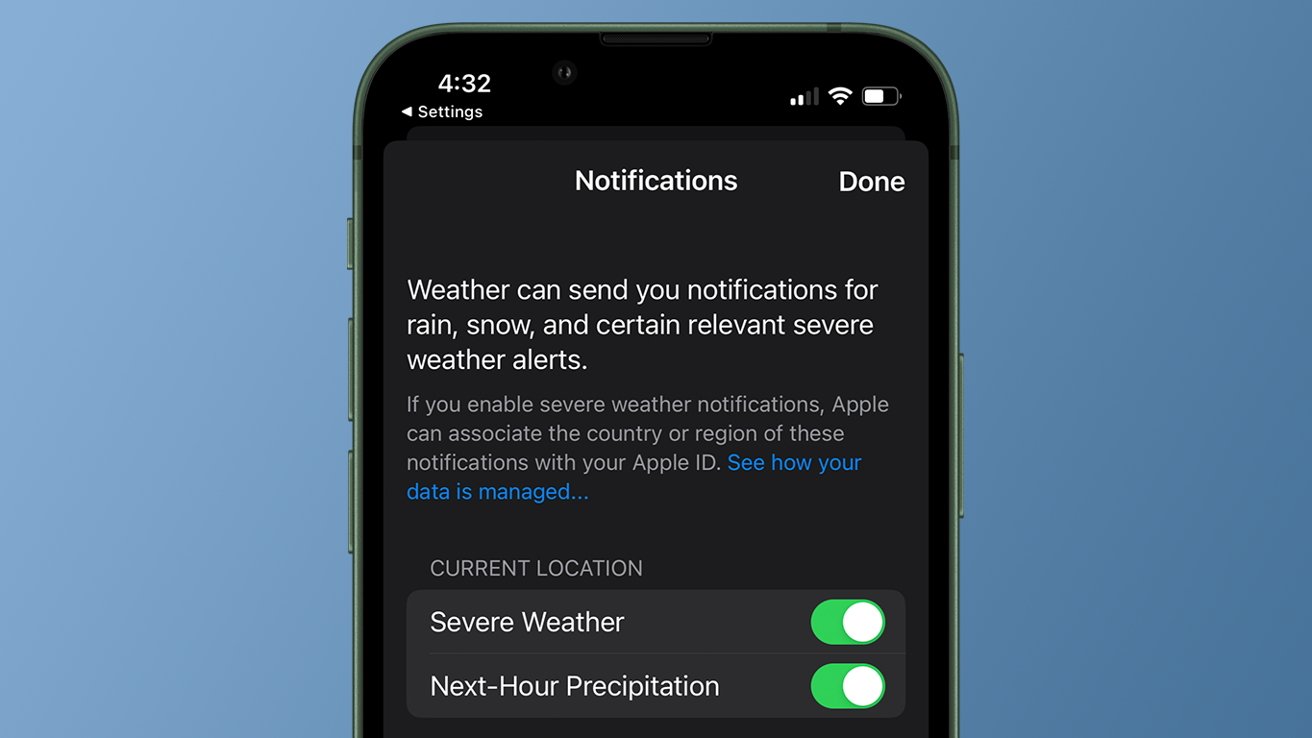 It's no fun getting caught in the rain, and Apple knows this. Here's how to stay dry with the help of Apple's Weather app and its handy precipitation alert feature.
Apple's Weather app comes with an excellent feature called "Next Hour Precipitation." Properly configured, the feature will alert you when there's a decent chance of rainfall in your area.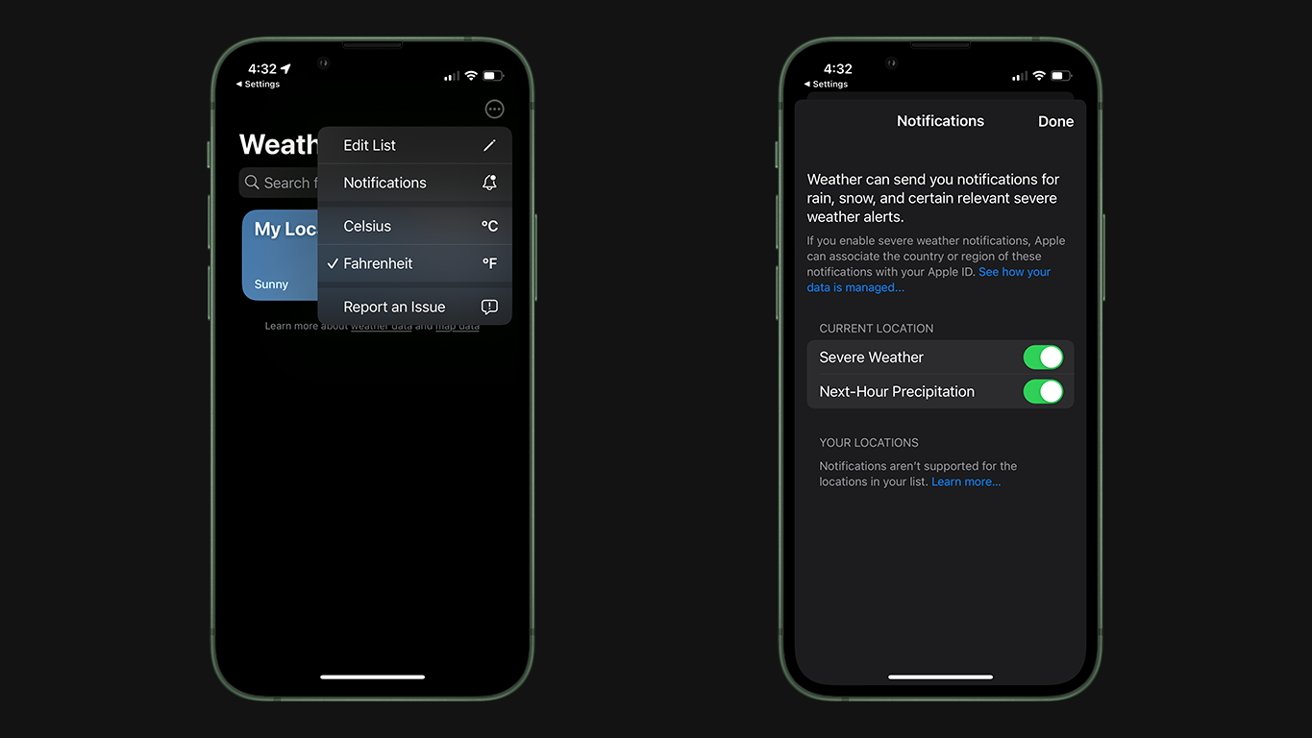 How to enable Next Hour Precipitation alerts
Open Weather
In the lower-right corner, tap the List icon
In the top right corner, tap ...
Tap Notifications
Toggle on Next-Hour Precipitation
Important: You will need to toggle on next-hour precipitation alerts or severe weather alerts for individual locations should you want them. Severe weather alerts are not available for all areas.