» » »
How to turn on Sensitive Content Warnings in iOS 17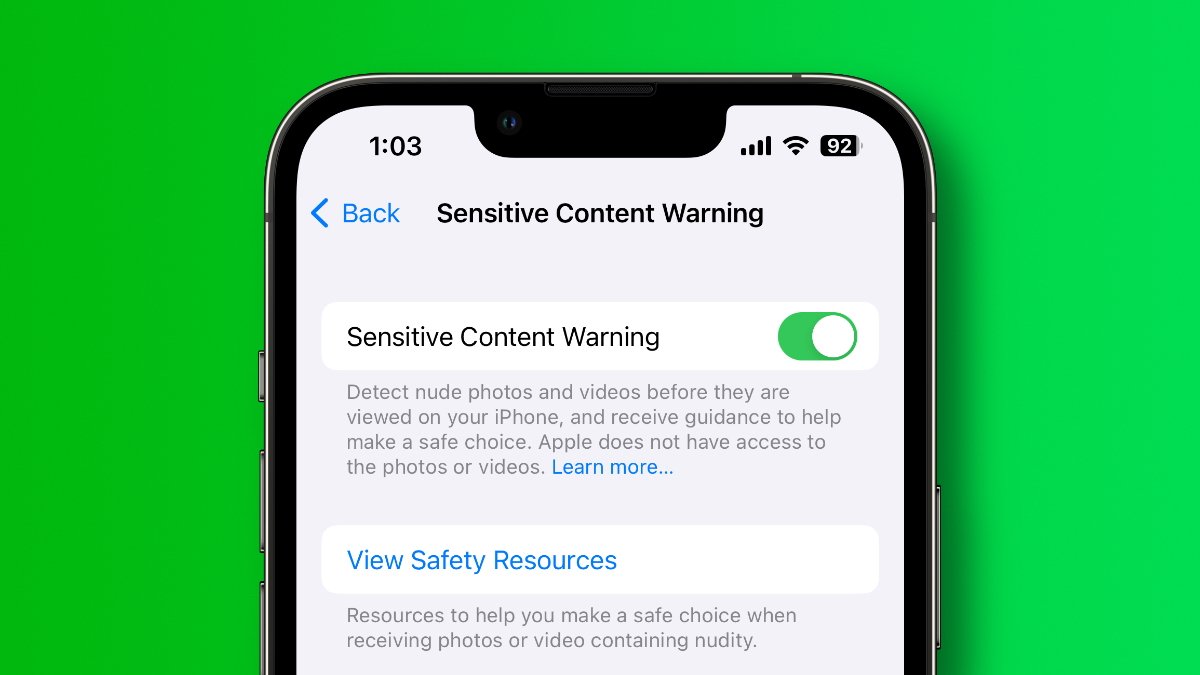 Sensitive Content Warning is a new feature in iOS 17 that allows users to protect themselves from content that may be sensitive or triggering. Here's how to turn it on.
The internet can be a dangerous place, and it's important to take steps to protect yourself from potentially harmful content. With the Sensitive Content Warning feature in iOS 17, you can safeguard yourself from unwanted messages that could disturb your peace of mind.
It's part of the Communication Safety feature that Apple added for kids in iOS 15.2. But the content warning feature in iOS 17 can be enabled by users of any age.
When the feature is turned on, iOS can use on-device machine learning to detect nude photos and videos before viewing them. The Messages app will automatically blur them and requires a conscious choice by users to view the material.
All the data processing for the detection feature happens locally on the user's device. Apple won't know who sent you the sensitive content or the specifics of the content, only that the on-device algorithms detected content that may be related to nudity.
How to turn on Sensitive Content Warning in iOS 17
Open the Settings app on your iPhone.
Scroll down to find Privacy & Security.
Tap on Sensitive Content Warning near the bottom and turn the toggle on or off.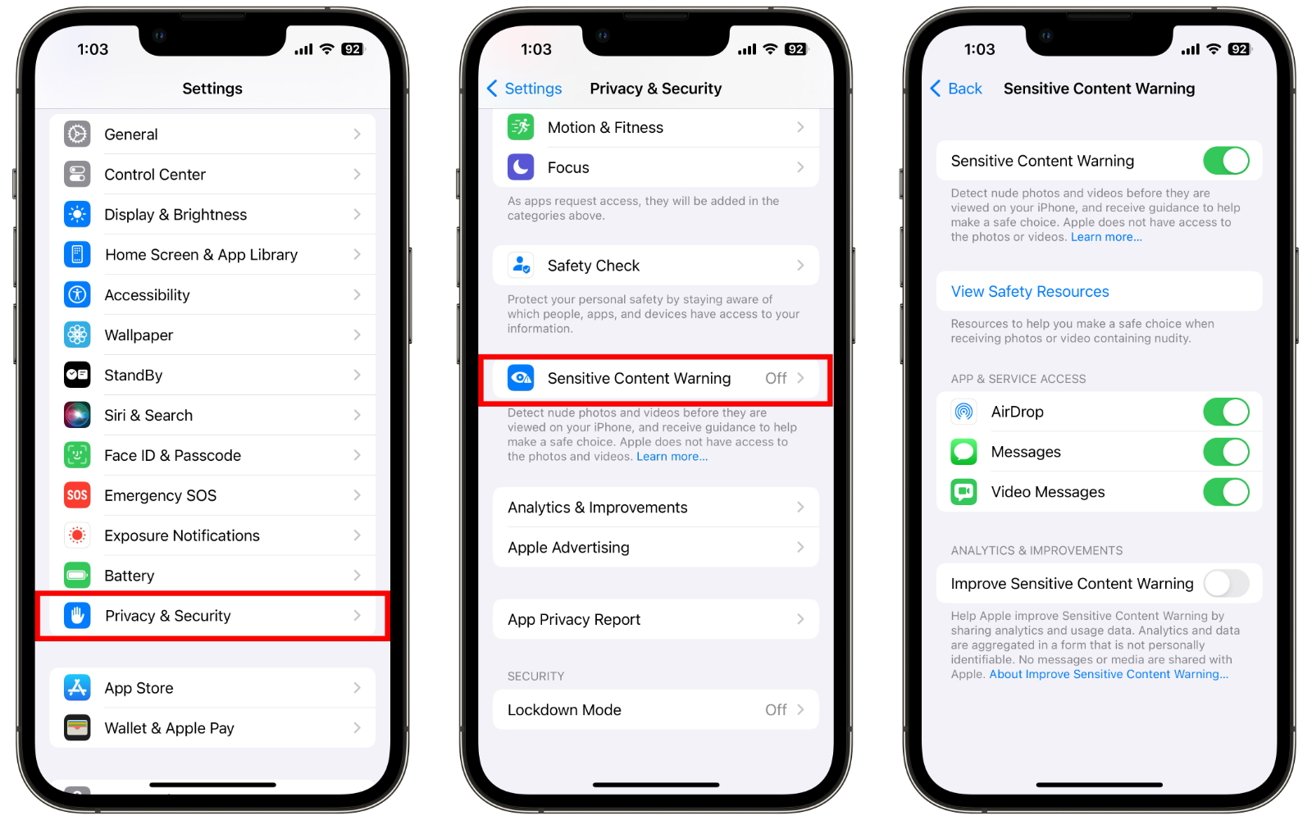 After activating the feature, you will have a list of apps that endorse this functionality. Each app will be accompanied by a toggle switch, allowing you to turn the feature on or off on an app-by-app basis.
Over time, as more developers embrace the feature, additional apps will be added.
You can turn these toggles on or off based on your preferences. Further down, there is an option that says Improve Sensitive Content Warning.
You can toggle this option if you want to send anonymous data and analytics to Apple to help improve the feature. The enhanced protection includes content exchanged through AirDrop, the systemwide photo picker, FaceTime messages, Contact Posters in the Phone app, and even third-party apps.
Any photo or video containing nudity will be automatically blurred, and users can unblur it with the "Show" button.