iPad mini 4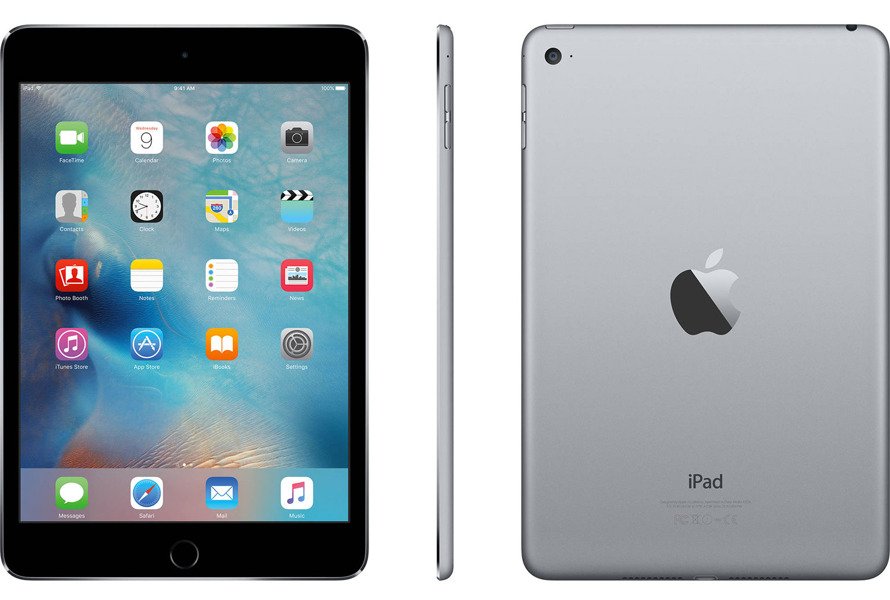 ⚠️ This content has been preserved for historical or organizational purposes, but is no longer being maintained. It is unlikely to be updated further and may contain duplicate or outdated information.
The fourth-generation mini mostly stays the course set by its predecessors, improving internal specifications to keep up with the demands of iOS 9 and the iPad Air 2.
● 7.9-inch screen
● 1.5GHz A8 processor
● 8MP iSight camera
● 802.11ac Wi-Fi with MIMO
● Bluetooth 4.2
---
Get Apple News Directly in Your Inbox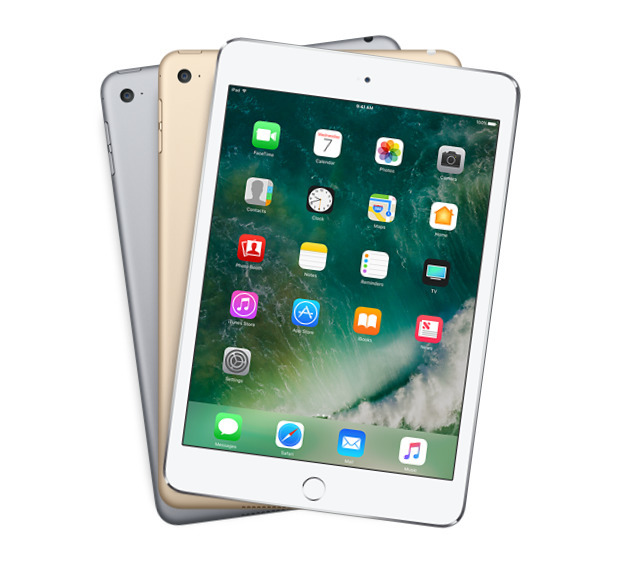 The biggest upgrades in the mini 4 are an A8 processor and 2 gigabytes of RAM — the mini 3 was equipped with 2013's A7 chip and just 1 gigabyte of RAM. Apple has additionally tweaked the A8 to hit 1.5 gigahertz, making it slightly faster than the original design in the iPhone 6 and 6 Plus.
The new specifications make the mini 4 one of the few iPads capable of handling iOS 9's Split View, which lets devices run two apps simultaneously.
Apple has also upgraded the mini's rear-facing iSight camera from a 5-megapixel sensor to 8 megapixels, and added faster Wi-Fi in the form of MIMO-enabled 802.11ac. It also supports the latest wireless accessories thanks to Bluetooth 4.2 support.
Models
Like other iPads, the mini 4 was originally available in multiple configurations and prices, depending on whether a buyer wanted 3G/4G data, and/or 16, 64, or 128 gigabytes of storage. Wi-Fi-only models cost between $399 and $599, while cellular-equipped ones ranged from $529 to $729. Color options include silver, gold, and space gray.
After a seasonal product refresh in March 2017, Apple streamlined the iPad mini 4 line to just one single capacity: 128GB. A choice of color is still available, with the price reduced down to $399 for the Wi-Fi model, $529 for cellular.
The reduced choice in capacity may be seen as an attempt by Apple to steer customers away from the iPad mini line, towards its new 9.7-inch budget iPad. There is only a $30 difference between the 128GB iPad mini and the refreshed iPad, which could encourage users to pay for the extra screen space and faster A9 processor.
It is also cheaper to get the 32GB version of the refreshed iPad than the iPad mini, with the range now starting from $329.