» » »
The best cases for the M2 iPad Pro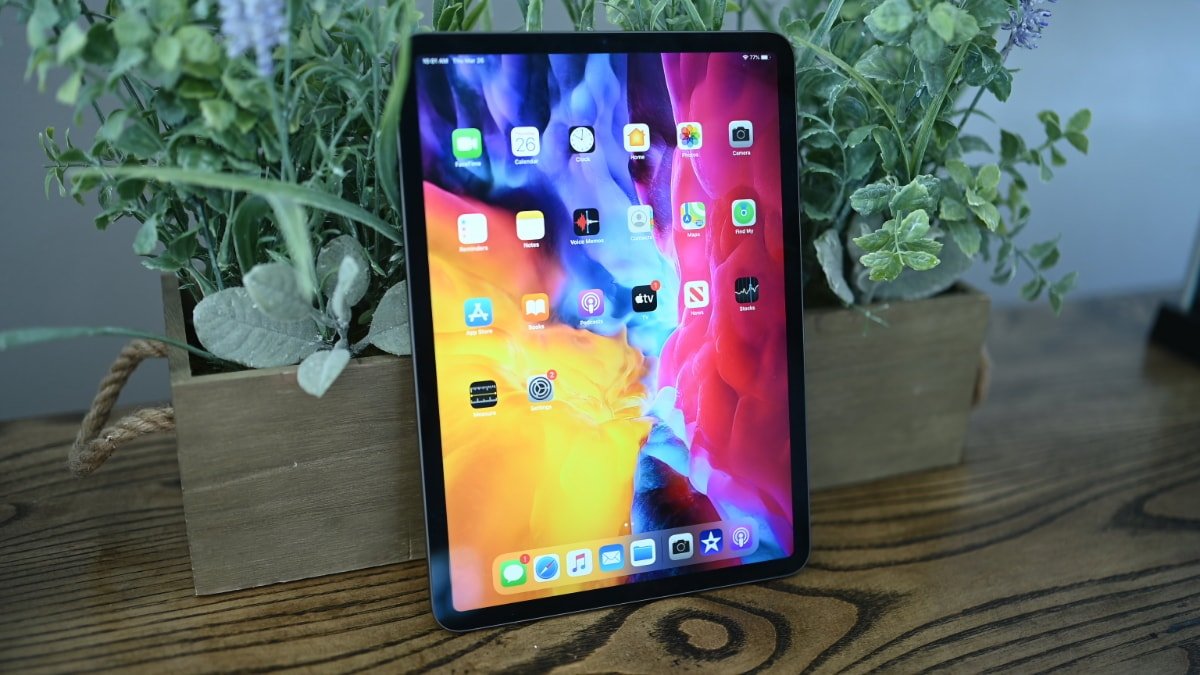 AppleInsider may earn an affiliate commission on purchases made through links on our site.
In October, Apple updated the iPad product line with a few new devices, including iPad Pro models with an M2 chip. Here are the best cases to buy to protect the high-end device.
The company released the new iPad Pros on October 18. Top features include a unique Apple Pencil hover experience, ProRes video capture, fast Wi-Fi 6E, and the powerful M2 chip.
Apple hasn't changed the physical design of the 2022 iPad Pro, so people upgrading from their 2021 iPad Pro can continue to use their old case. However, we found some great options for new shoppers or people wanting a new case.
[U] Lucent Series for iPad Pro 12.9-inch
The Lucent Series case from Urban Armor Gear has a translucent body and contrasting dot pattern on the folio cover and built-in stand. Great for working from home, in the office, or on the go.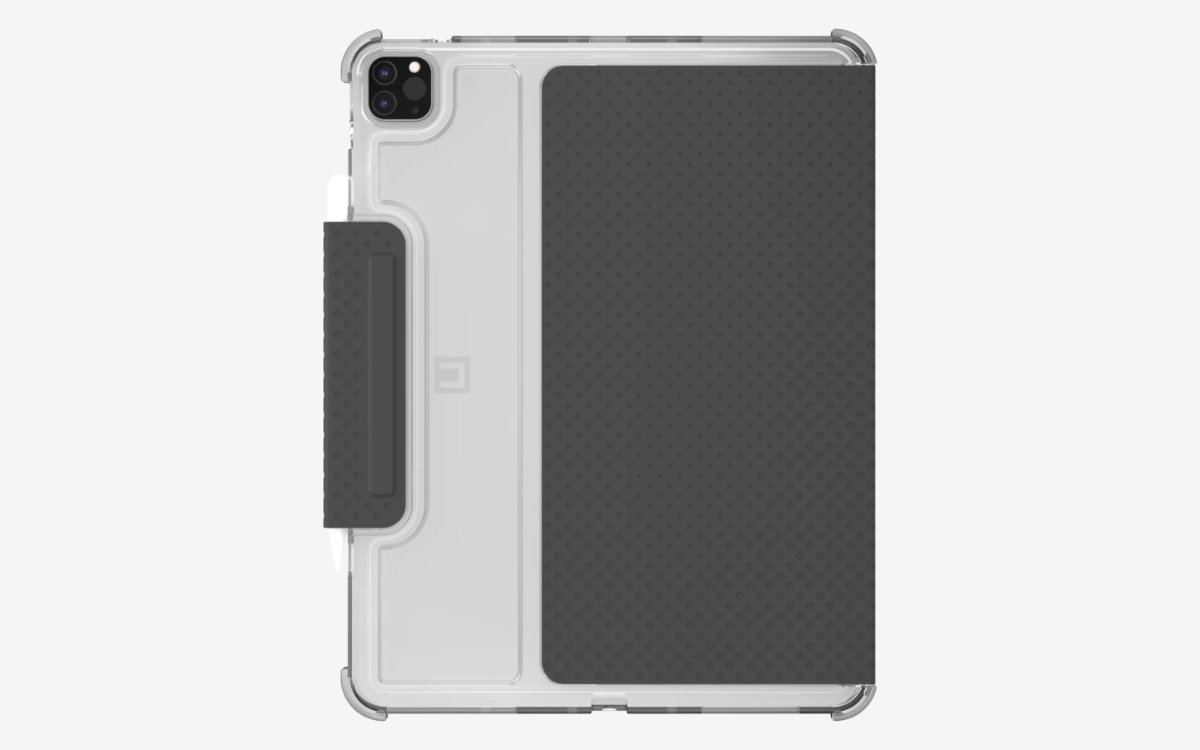 It has an ultra-slim profile and a protective armor shell with a soft impact-resistant core, and the folio cover can automatically wake the iPad Pro or put it to sleep.
Foxes in an Emerald Forest for iPad Pro 12.9-inch
This cute case from CASETiFY is titled "Foxes in an Emerald Forest," and it's made from the company's premium saffiano leather. That makes it easy to clean, durable, and resistant to scratches.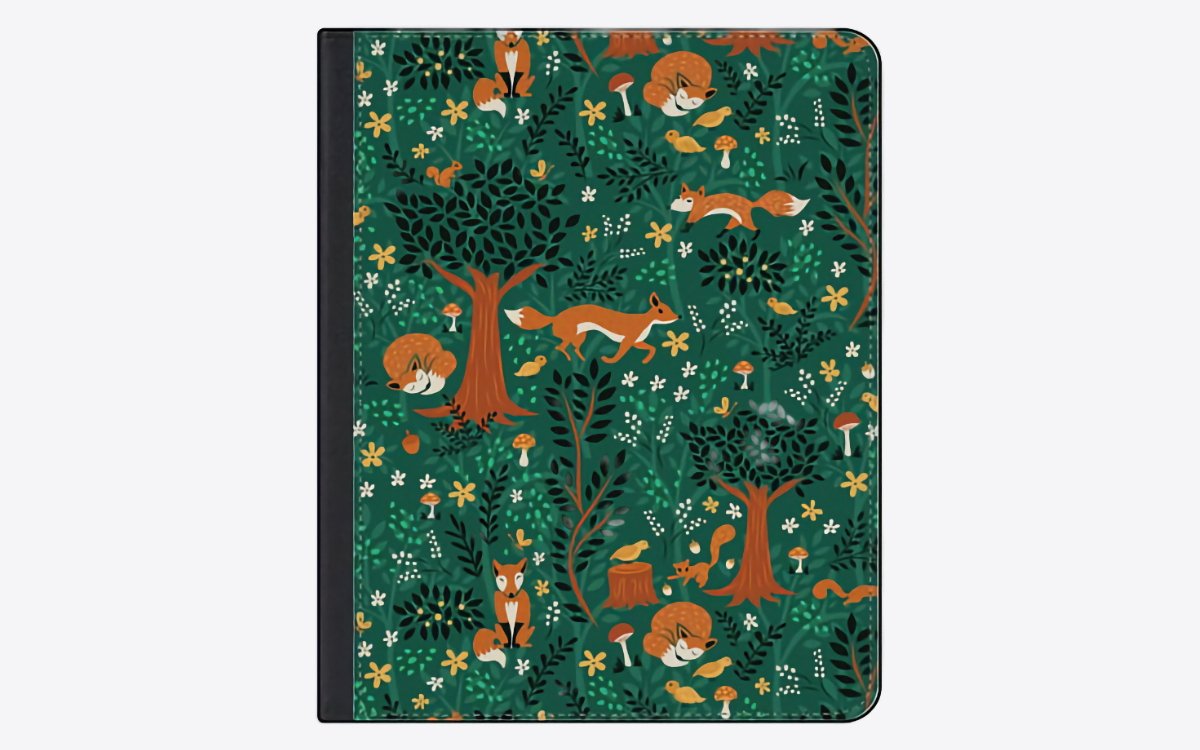 The soft microfiber lining protects the iPad Pro inside the case. It has an inner pocket for cards, cash, or a notepad. The magnetic closure in the folio cover activates sleep functionality.
Modern Leather Case for iPad Pro 12.9-inch
The Modern Leather Case for Nomad is fortified with a high-grade polycarbonate body and a raised TPE bumper. It is designed to protect the iPad from daily wear.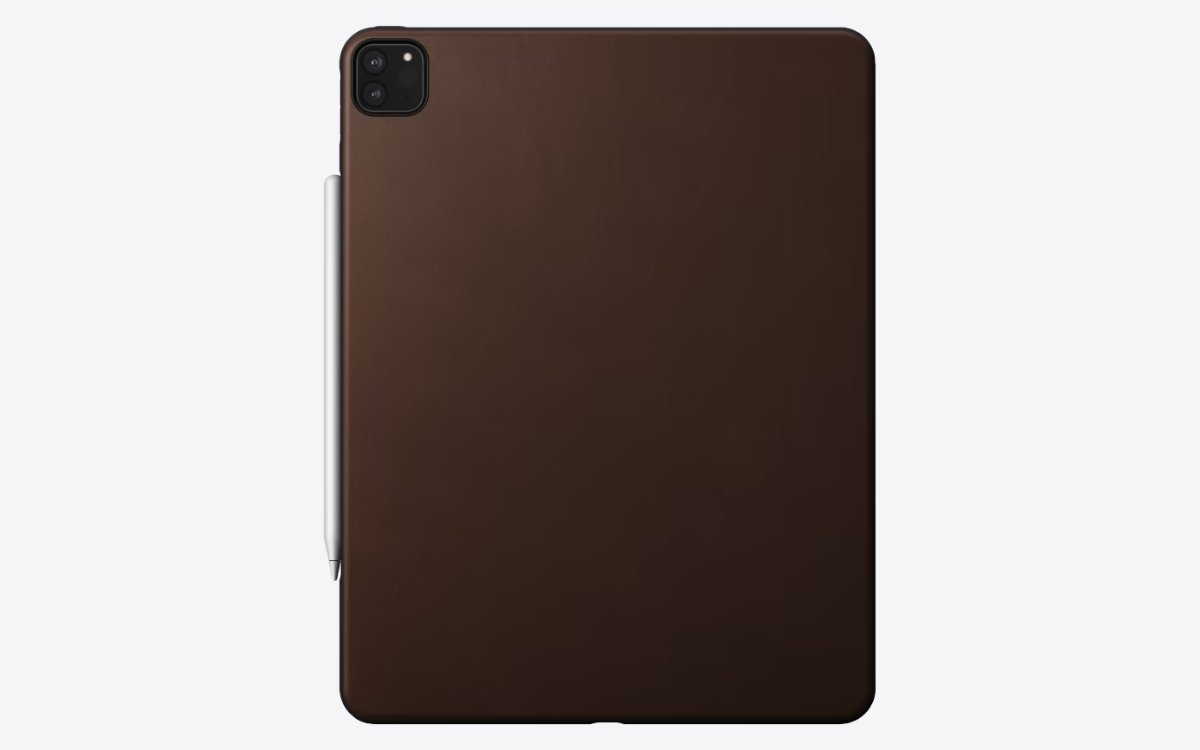 The case is wrapped in premium leather that develops character with time and takes on a look unique to each person. It's compatible with Apple Pencil.
Leather Case for iPad Pro 11-inch
This attractive case is made by hand from Italian oiled leather and stitched with waxed linen thread. It has a space inside for the Apple Pencil.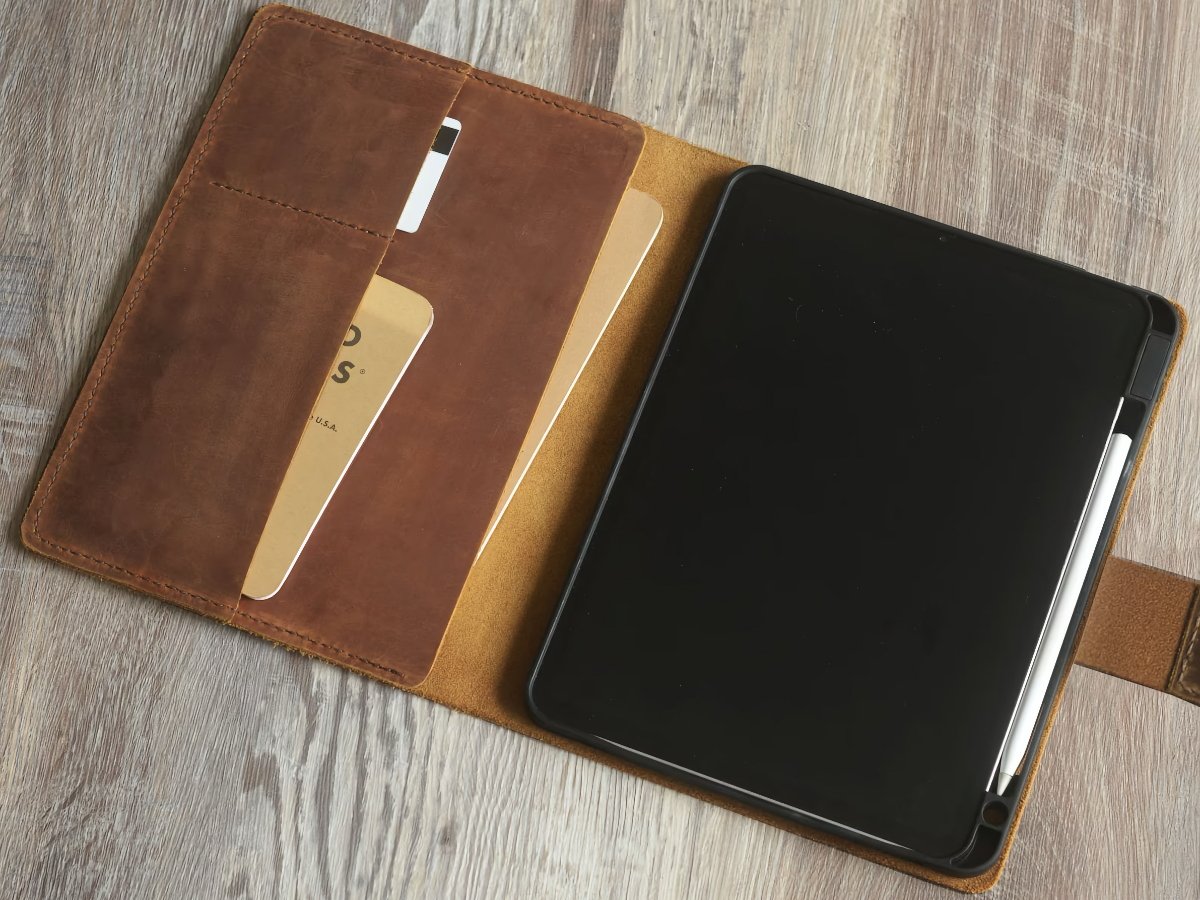 The cover inside includes a few slots for a notepad, case, or card. It's available in brown, black, and gray, and shoppers can choose to have the case personalized with their name or a design.
It's available for $84, but may sometimes be found on sale.
Classic Folio for iPad Pro 11-inch
The Classic Folio from Casebus has a built-in holder for an Apple Pencil, a magnetic cover that supports the iPad's sleep functionality, and a tri-fold stand to support the tablet.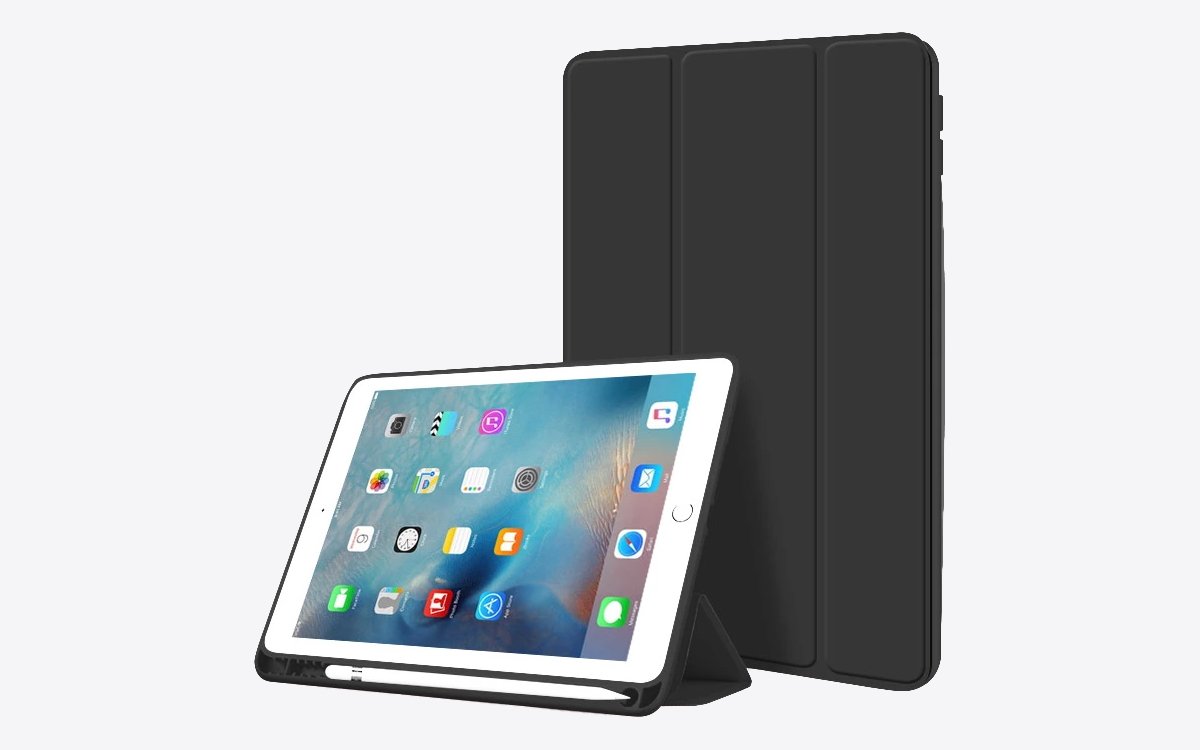 The folio supports the Apple Pencil 2 magnetic attachment and wireless charging on the side.
Keyboard Case for iPad Pro 11-inch
This case features a detachable Bluetooth keyboard, perfect for working and typing. It includes an Apple Pencil holder as well.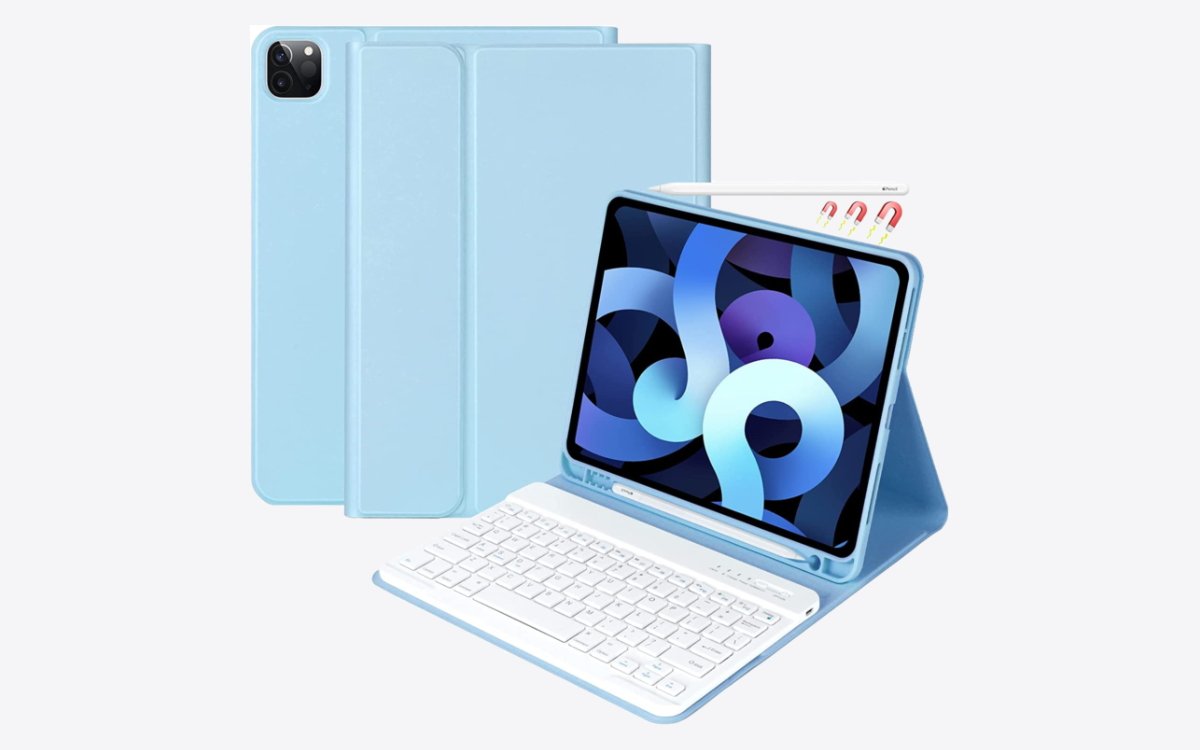 The keyboard has a battery that can last up to 80 hours of usage and for 30 days in standby mode. It has a honeycomb grid pattern that the company says supports heat dissipation.