» » »
How to watch Apple's iPhone 14 launch event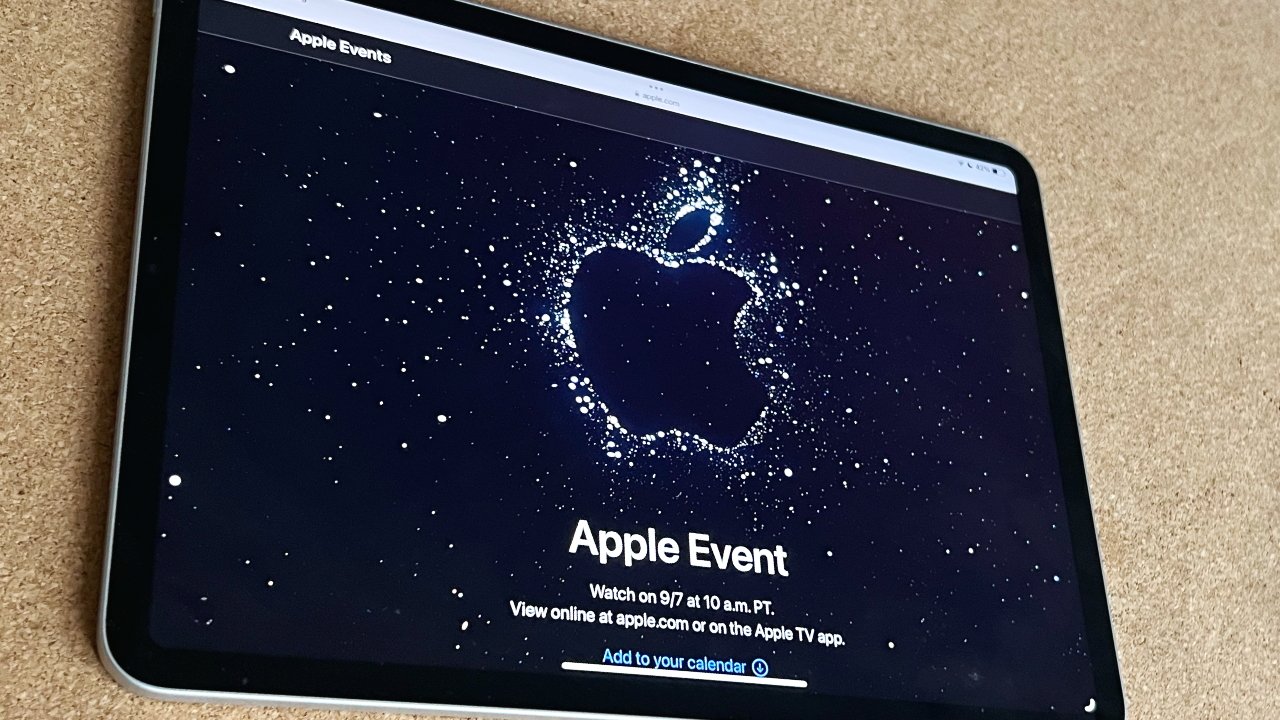 Apple's "Far Out" launch of the iPhone 14 and Apple Watch Series 8 will be streamed across a variety of platforms. Here's how to watch it on YouTube, any Apple device, or Apple's TV app.
Here's how to watch the event live, after it wraps up, and how to follow along if you can't watch.
YouTube
The simplest way to watch the iPhone 14 launch across your devices is through Apple's official YouTube stream, which became available with a holding image on August 24.
You can watch the launch over YouTube on any device that supports the video platform. That includes Macs, PCs, smartphones tablets, game consoles, and Androids devices.
In theory, you can even watch YouTube on your Apple Watch, though it may not be the greatest experience.
Apple posted its holding image early so that you can have YouTube notify you when the event is about to start. Go to the holding page, then click on Notify.
That reminder, plus the ubiquity of YouTube across so many devices, means that this is perhaps the most convenient way to watch the event. Note, though, that sometimes the YouTube stream will lag behind other options.
Apple's website
Those other options include watching the live stream directly on Apple's own website. Note that once again, the stream will solely be available on the US site.
All international Apple sites take you back there instead of hosting it themselves as they used to.
This is also the place to go after the event when you want to see it with sign language. As this is again a prerecorded video instead of a live presentation, it's possible that Apple will simultaneously stream an ASL version, but it will definitely make one available later.
However, once the live stream has been shown on YouTube, it will be possible to watch it again there, too. And there are advantages.
Watching after the event on YouTube, the timeline at the bottom of the screen is divided into chapters. You can scroll across the video and stop at the section you want.
Plus if you are watching on YouTube on Safari on a Mac, you can use the standard video editor keyboard shortcuts J, K, and L. Respectively, these skip back the video 10 seconds, pauses it entirely, or skips forward 10 seconds.
The Apple Developer app
In addition to livestreams on YouTube and the Apple site, you'll also be able to view the keynote within the Apple Developer app.
Even if you're not an App Store developer, you'll be able to download the app and use it to view the stream.
Apple TV
It's still half ridiculous how Apple hides its events on its own Apple TV app, and half good that they don't push it down our throats. Nonetheless, where there used to be a handy Apple Events app, now you just have to wait for the right moment.
When the event is about to start, the Apple TV app will promote it. Afterwards, you may have to search — and Apple may decide to categorize the event video as a movie.
Still, just as YouTube lets you watch across multiple devices, so does Apple TV. Increasingly, you can get Apple TV on games consoles, smart TVs, and other devices, which means you can watch this event anywhere.
So really it's a question of turning to the most convenient screen you've got. But if you can't do that, if you're not able to watch the stream live, you can still keep up to date with what's happening right here on AppleInsider.