» »
How to get started with the best Cloud gaming services on Mac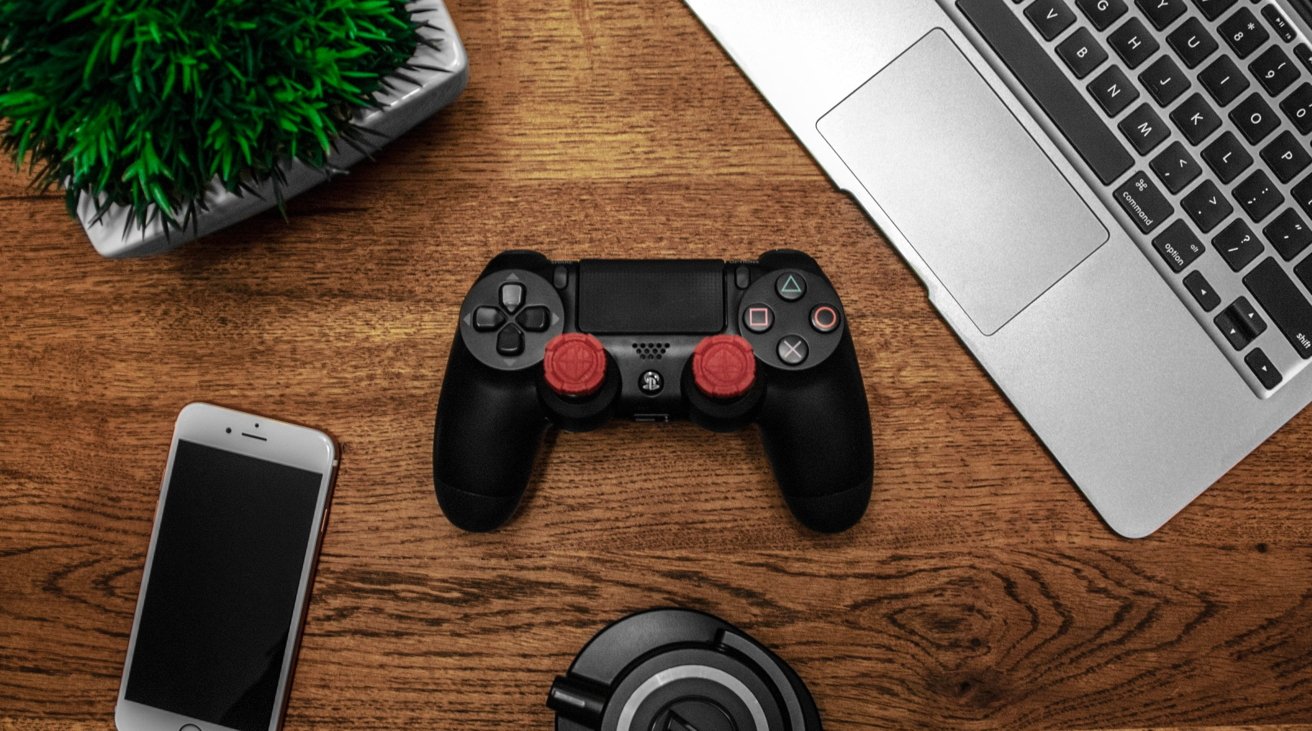 While gaming on the Mac is improving day by day, cloud gaming is a way to get AAA games on macOS today. Here's how to get started with the three biggest services in cloud gaming.
Historically, the words "gaming" and "Mac" haven't been used in the same sentence very often. Apple has been extremely slow to make any serious strides in gaming compared to the rest of the industry.
A few major franchises have indeed brought their flagship titles to Mac - games like Alien Isolation, Diablo III, and Resident Evil VII all have Apple Silicon versions that run flawlessly on the platform. However, more and more developers are skipping the App Store and bringing their games to cloud services, making them available on almost every platform immediately.
What is Cloud Gaming?
Put simply, cloud gaming is a way to play modern PC or console games on remote hardware. With most cloud gaming services, you can access dozens of games no matter where you are.
With cloud gaming, you don't have to wait for lengthy downloads that take up hundreds of gigabytes of your Mac's precious storage. You can also play on any device with an internet browser, and the connection speeds aren't as demanding as you might imagine.
In most cases, if your connection is fast enough to watch Netflix in HD, it's good enough for cloud gaming.
Three of the four major cloud platforms currently work on macOS - Microsoft's Xbox Cloud Gaming, Amazon's Luna, and NVIDIA's GeForce Now. The fourth major cloud service, PlayStation Plus, currently requires an app that only works on Windows.
Here's how to get started with each service.
What you'll need
Any currently supported Mac
Safari for Xbox Cloud Gaming, or Chrome for Amazon Luna and NVIDIA GeForce Now
A wired or Bluetooth controller
An internet connection with at least 10 megabits per second download speed — but more is better
In some cases, you'll need a subscription to your chosen cloud gaming service. GeForce NOW does offer a free tier to get you started, and Amazon Luna has a Free with Prime tier.
Getting started with Xbox Cloud Gaming on Mac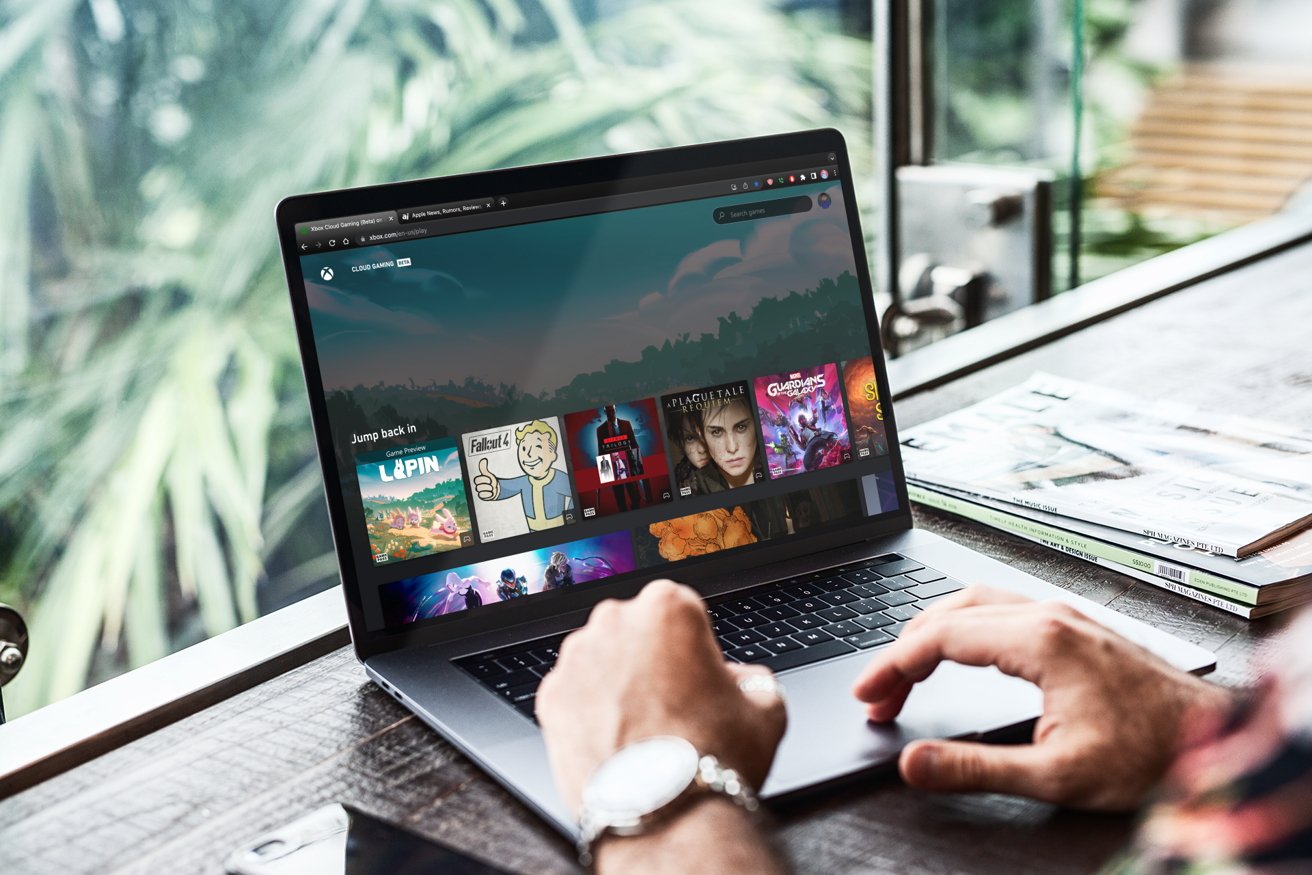 Xbox Cloud Gaming requires a controller. Thankfully, it works with any controller that works with your Mac.
You'll need a Game Pass subscription at the Ultimate tier to use Xbox Cloud Gaming. The Ultimate tier runs $15 a month, and gives you access to everything Game Pass has to offer, including PC games and Xbox console games, along with the cloud gaming access and free perks every few months. To get started, go to Xbox.com and at the top right, click Join Now and go through the steps to subscribe.
Once you've subscribed, go to Xbox's Cloud Gaming portal. At the top right, click the green box that says Play Now.
From there, you have access to the entire Game Pass library. Game Pass uses a rotating library of games that usually spend around 12 months on the platform, though the cloud offerings do seem to stick around a bit longer.
To start a game, simply click its box art and click Play.
A few times, when you choose a game and click to play, the website will give you a "Network Unsupported" error, however, you'll find you're still able to play comfortably as long as your connection is around 10 Mbps or higher. If you get this error, click Play Anyway and the game should launch as normal.
One quirk to be aware of with Xbox — the games are expecting Xbox-compatible input, so no matter what controller you're using, the inputs displayed on the screen will always reflect an Xbox controller. This can get confusing if you use a DualShock or another third-party controller.
Getting started with Amazon Luna
Amazon Luna is Amazon's cloud gaming subscription offering. While Microsoft offers its entire rotating lineup for one monthly fee, Luna offers their rotating selection of games through various "Channels", which you can subscribe to individually or as a group.
If you have an Amazon Prime subscription, you can actually get started right away with Amazon's Prime Gaming channel, which has a selection of four to five games per month that are included with your subscription.
If none of the Prime games catch your eye, you can subscribe to individual Channels on this page. Luna+, Family, Retro, and JackBox Games offer a variety of games from different publishers, while the Ubisoft+ channel is basically a subscription to Ubisoft's gaming service, which also runs on Luna.
Unlike Game Pass, Amazon Luna does have a native app for Mac, which you can download from the web portal. In this case, the web portal is actually recommended. In our testing the native macOS app seemed to crash or simply fail to load more often than it worked.
Getting Started with Nvidia Geforce NOW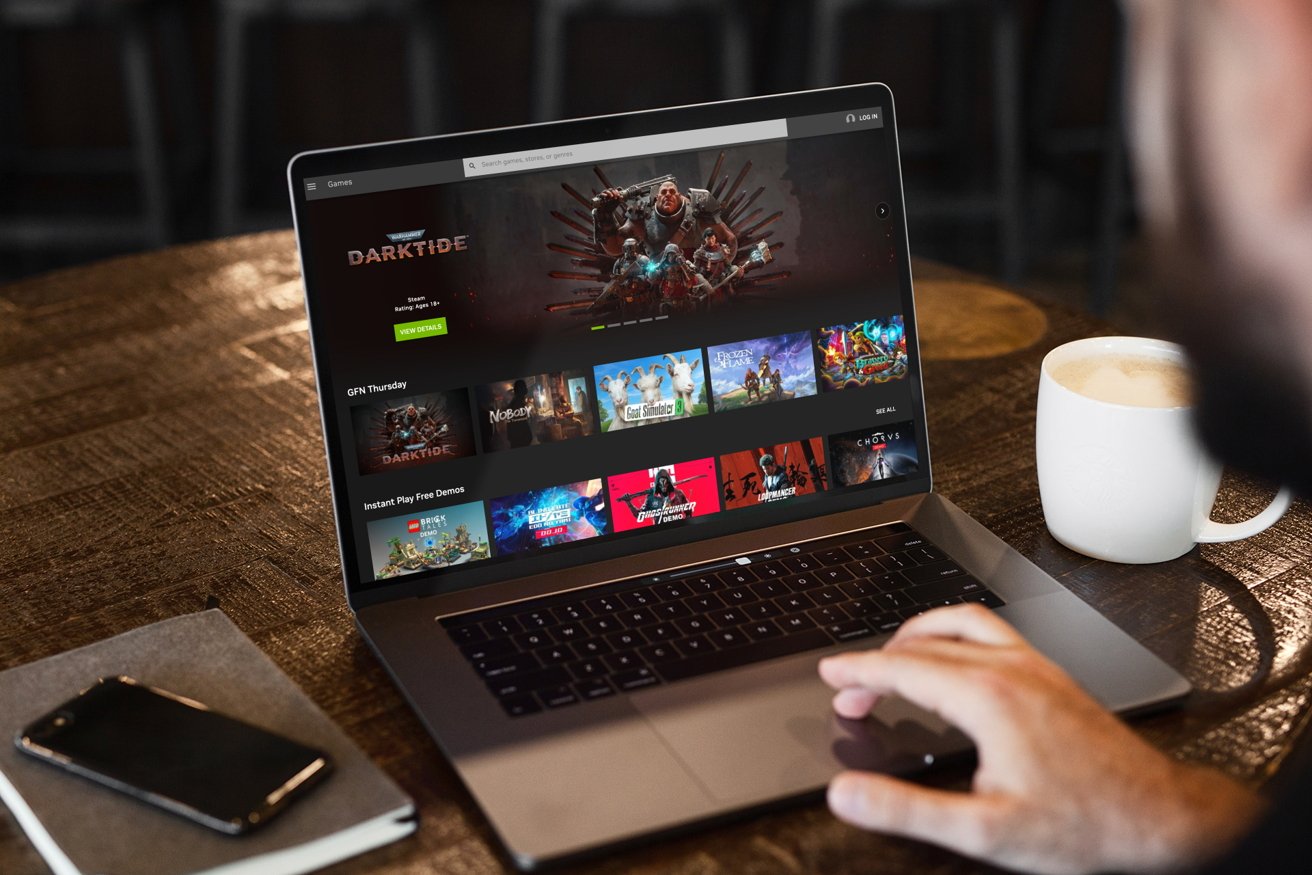 Of the three services, Nvidia GeForce NOW can be the trickiest both to set up and to use. GeForce NOW requires either the Chrome Browser or NVIDIA's dedicated GeForce NOW app, both of which can be tricky to find on NVIDIA's website.
GeForce NOW doesn't have its own library of games. Rather, NVIDIA's service links to your existing libraries on Steam, Ubisoft+, or Epic Games accounts. GeForce NOW has a list of games on those services that work with the cloud platform.
The GeForce NOW homepage will appear slightly differently depending on which country you're in. Find the green View Details button, and click it.
This will take you either to a link to sign up for GeForce NOW (if you're in the US) or a few links to sign up via GeForce Partners in your region (if you're outside of the US). The signup process for each Partner can vary greatly, but none require a subscription fee up front.
On the sign-in page, you'll be prompted to download GeForce NOW app for Mac. It's highly recommended that you use GeForce NOW via the app since it can be difficult to find GeForce NOW's login page once you navigate away from it.
GeForce NOW has three subscription options: Free, Priority ($8.99 per month), and RTX 3080 ($19.99 per month). While anyone can play on the Free tier, there are some limitations - waiting for a cloud gaming rig can sometimes take 30-40 minutes, and your sessions are limited to one hour. After that hour is up, your rig passes to someone else, and you'll have to wait in line again to continue playing.
The benefits of the Priority tier are access to higher resolutions and faster framerates, the option to enable Nvidia's RTX raytracing in games that support it, faster queue times, and session length extended to six hours.
The RTX 3080 tier gives you eight hour sessions, and you are guaranteed to get a remote rig that has an RTX3080 GPU, which enables 1440p gaming at 120fps or 4K at 60fps. Keep in mind the internet speed requirement for this tier jumps from 10Mbps to 40Mbps at minimum.
GeForce NOW is a bit more complicated than the "Click and Play" style that Luna and Xbox Cloud Gaming feature. Some games still require you to fiddle with settings or download updates on the remote PC to get started, which eats into your "rig time."
Other games just refuse to work at all, which can be frustrating if you just spent thirty to forty minutes waiting in the queue for a rig.
Sony PS Remote Play
As mentioned, Sony's cloud offering currently only works on Windows and - somewhat inexplicably - Sony's own PlayStation 5 and PlayStation 4 consoles.
While there's no PS Plus app for Mac yet, if you already own a PlayStation console, you can actually take your library with you on the go using PS Remote Play. PS Remote Play works similarly to cloud gaming - your PlayStation runs the games remotely while you play them locally on your Mac wherever you're at.
Getting started is relatively painless - you'll need a free PlayStation account and the free PS Remote Play app for Mac.
One thing to note - PS Remote Play does require either a DualSense controller (for PS5 or PS4 games) or a DUALSHOCK 4 controller (for PS4 games only).