» » »
How to blur sensitive information in images on your iPhone, iPad, or Mac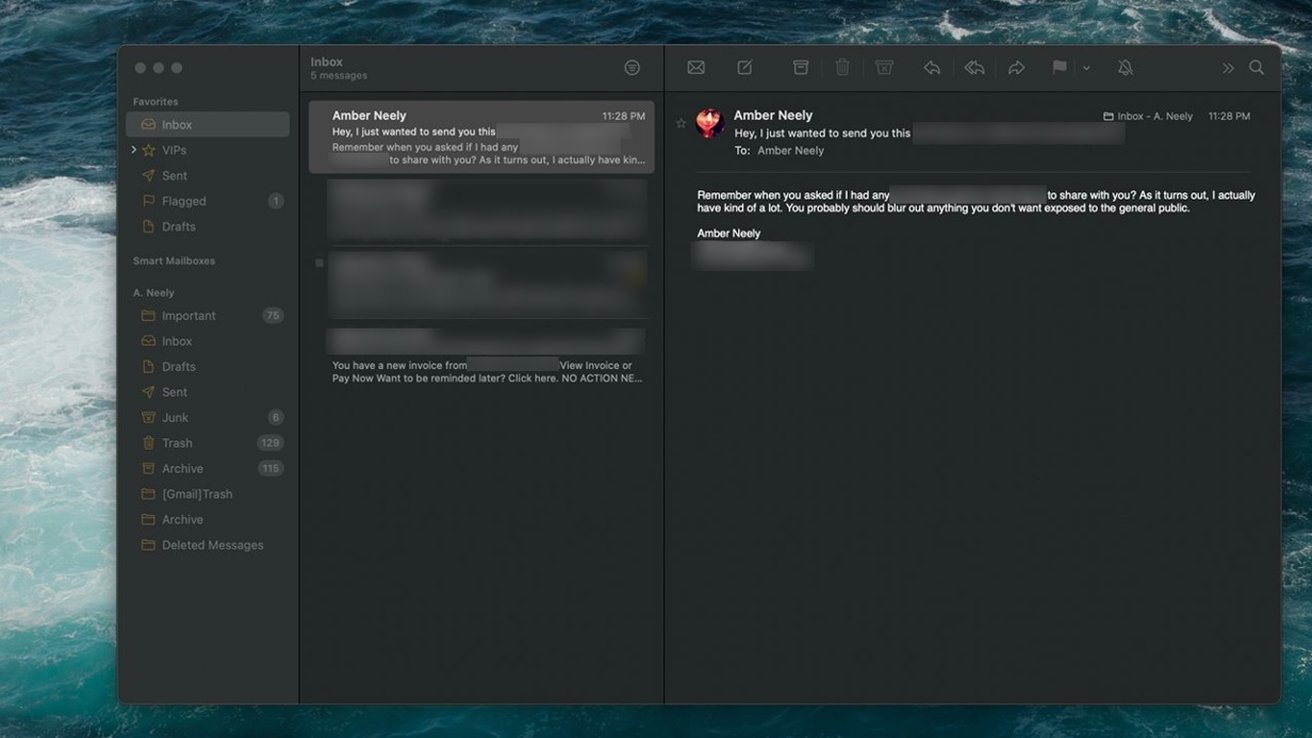 AppleInsider may earn an affiliate commission on purchases made through links on our site.
If you're looking to share a screenshot or photo, but you don't want to expose anything too personal, here's how you can blur or otherwise censor them on your Mac, iPhone, or iPad.
Learning how to blur sensitive information in your photos and screenshots is an extremely useful trick to keep handy. After all, the last thing you want to do is expose someone's personal information without their consent — and this includes your info.
There are several ways to hide sensitive information on an Apple device, but we'll show you some of the easiest.
If you have access to an image editing program, you can quickly and easily blur out just about anything you want. It varies a little from program to program, so we'll show you how to do it on Photoshop, one of the most widely available image editors.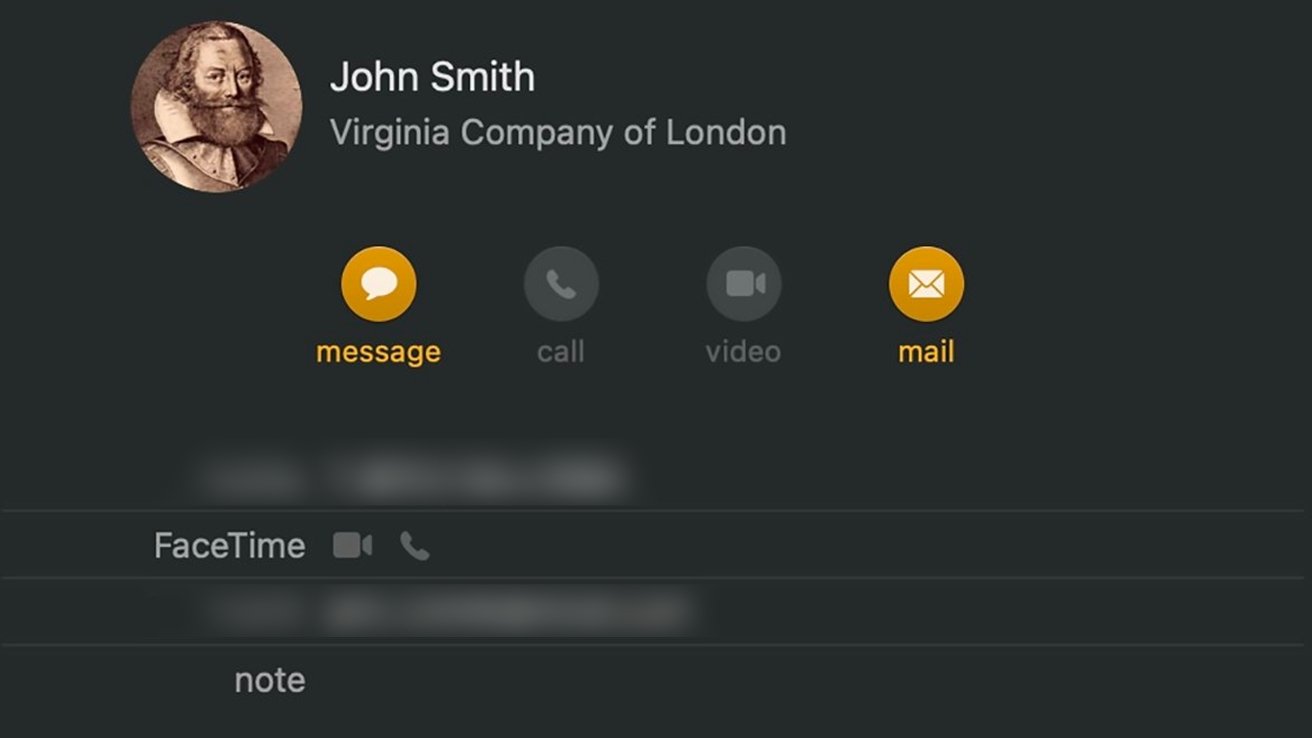 How to blur parts of images using Adobe Photoshop on the Mac
Open your image in Photoshop
In the left toolbar, select the Marquee tool by tapping the letter M on your keyboard
Click and drag a box around the sensitive image you wish to hide
In the top menu, click Filter
Click Blur
Click Gaussian Blur
Slide the Radius slider to adequately blur your selection
When finished, click OK
However, if you don't have Photoshop, you can hide information behind a box using the Preview app's Markup tool, too.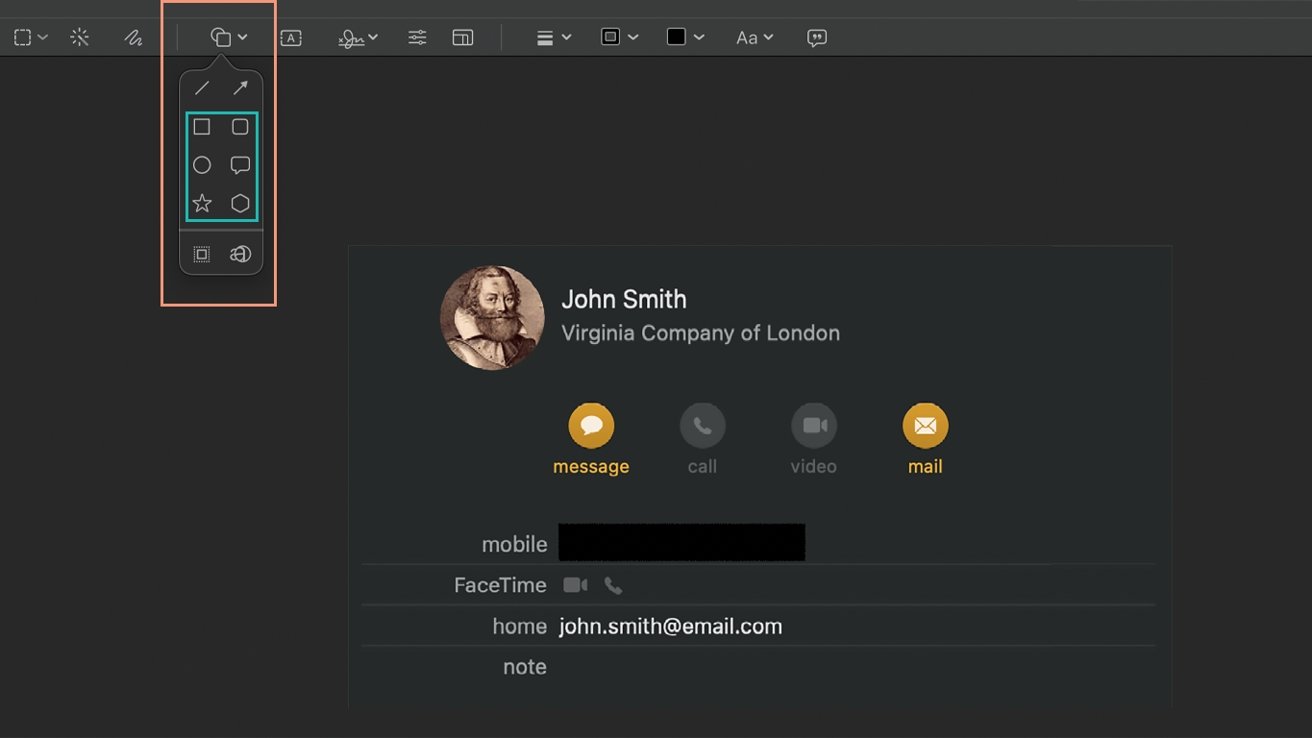 How to censor parts of images using Markup on Mac
On your Mac, double click the image you wish to censor
In Preview, next to the Search bar in the upper right corner, Markup icon— it looks like a pen tip
In the Markup toolbar, click the icon Square/Circle Shape icon— it's the fourth from the left
Select a Shape Fill— such as the rectangle or circle
Using the blue toggles, move your shape over the sensitive information
When finished, close your image
If you don't want to take an image to your Mac — or if you don't have a Mac — you can censor details directly from the Photos app.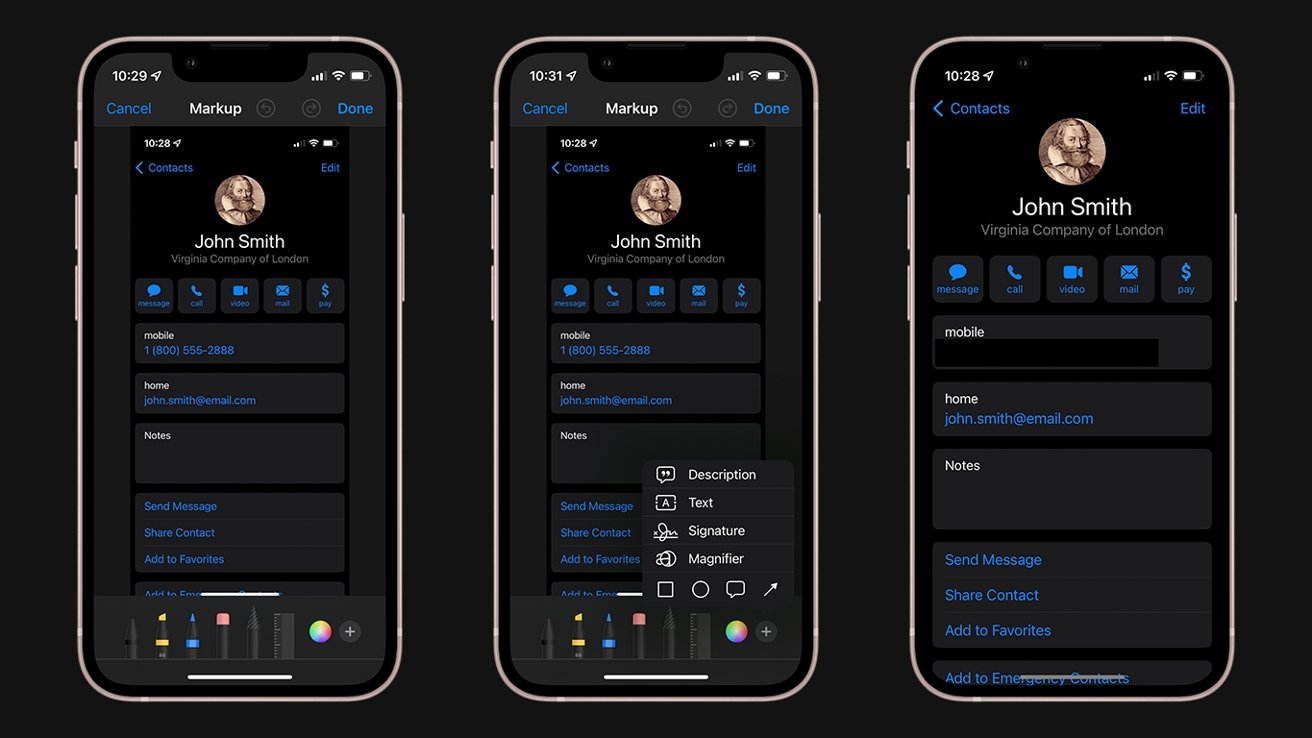 How to censor sensitive information in iPhone or iPad screenshots with Markup
Open the screenshot or photo you would like to censor in the iPhone or iPad Photos app
Tap Edit
In the upper right corner, tap the Markup icon — it looks like a pen tip
In the lower left corner, tap the + button
Tap the Square icon, next to the circle
In the lower left corner, tap the Square/Circle Shape icon
Tap the left-most Filled-In Square
Using the blue toggles, move and stretch the square over the sensitive information you wish to hide
When finished, tap Done