Apple issues 5K Thanksgiving day activity challenge to Apple Watch wearers
By Neil Hughes
Monday, November 21, 2016, 05:10 am PT (08:10 am ET)
Apple has issued a special challenge to Apple Watch wearers, offering a Thanksgiving-themed Activity achievement to those who walk, run or wheelchair a workout distance of at least 5 kilometers, or 3.1 miles.



The Activity Challenge was issued to Apple Watch wearers early Monday, displaying the following message:

"Activity Challenge: This Thanksgiving Day, November 24th, earn a special achievement by completing a walk, run or wheelchair workout of at least 5K (3.1 mi)."

Completing the Thanksgiving task will give users a unique medal in their list of achievements in the Activity app. The challenge is not limited to Apple's Workout app for Apple Watch, as Apple noted that any app that records workouts into the iPhone Health app will qualify.

Those who complete the challenge will also earn a special Messages app sticker, supporting the sticker functionality introduced earlier this year in iOS 10.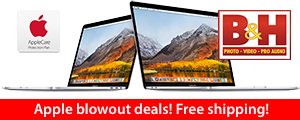 2018 13" Touch Bars
Price
Save
2.3GHz/8GB/256GB (Gray)
$1,699.00+
$100
2.3GHz/8GB/512GB (Silver)
$1,879.00+
$20
2.3GHz/16GB/512GB (Gray)
$2,099.00+
$100
2.7GHz/16GB/512GB
$2,449.00+
$50
2.7GHz/16GB/1TB
$2,849.00+
$50
2018 15" MacBook Pros
Price
Save
2.2GHz/16/256GB/555X
$2,215.00+
$185
2.2GHz/32/1TB/560X
$3,449.00+
$50
2.6GHz/16/512GB/560X
$2,575.00+
$224
2.6GHz/16/1TB/560X (Gray)
$2,999.00+
$200
2.6GHz/32/1TB/560X (Gray)
$3,399.00+
$200
2.6GHz/32/2TB/560X (Gray)
$3,999.00+
$400
Click here for dozens more configurations
+ Free shipping within the contiguous U.S.
Lowest Prices Anywhere!

13" MacBook Pros
Price
You Save
3.1GHz/8GB/256GB Gray
$1,679.00
$120.00
3.1GHz/8GB/256GB Silver
$1,704.00*
$95.00
3.1GHz/8GB/512GB Gray
$1,849.00*
$150.00
3.1GHz/16/512GB Gray
$2,099.00
$100.00
15" MacBook Pro
Price
You Save
2.8GHz/16/256/555 Silver
$2,199.00*
$200.00
2.8GHz/16/256/560 Gray
$2,299.00
$200.00
2.9GHz/16/512/560 Gray
$2,599.00
$200.00
2.9GHz/16/1TB/560 Gray
$2,999.00
$200.00
3.1GHz/16/512/560 Gray
$2,799.00
$200.00
3.1GHz/16/2TB/560 Gray
$3,899.00
$300.00

*

price with Promo Code:

APINSIDER

prices.appleinsider.com for more configurations