High-quality photos of Apple at NAB 2007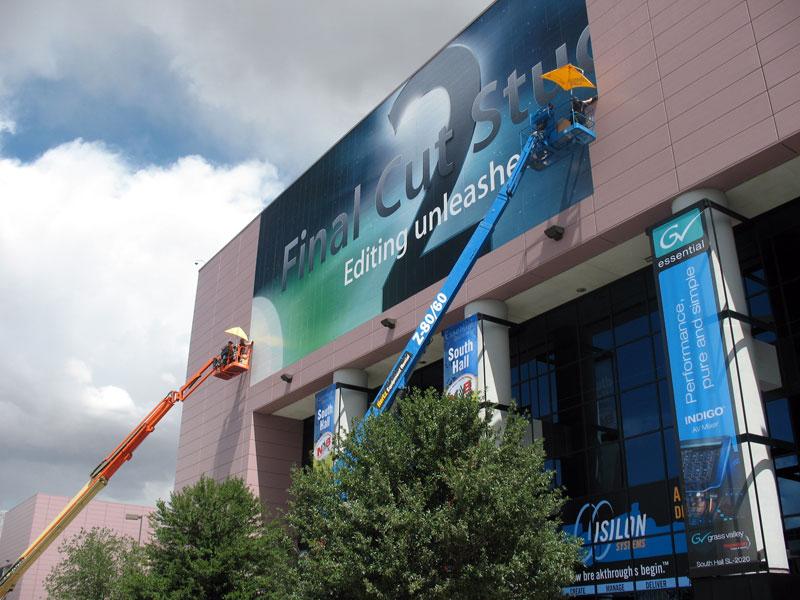 Apple Inc.'s presence at the National Association of Broadcasters conference this week includes a mind-boggling on-site server demonstration comprised of 130 Xserve components and over 3 miles of fiber optic cable.
In typical Apple fashion, staffers for Cupertino-based firm demanded our correspondents from the Savannah College of Art and Design Avid NAB Blog shut down their cams and cease taking photos. But we managed to get plenty, including several of the company's striking glass-encapsulated server demonstration that includes 3/4 Petabytes of storage space, 3 miles of fiber optic cable, 4 M2 Gb networks, 90 Xserves and 40 Xserve RAIDs.
Overall, Apple's booth at NAB stands out from most others due to its sheer simplicity. The layout features the firm's traditional large theater area in the center, set to seat about two hundred attendees at any one given time. All seats were filled for most presentations throughout the day.Â
To the sides of the presentation area are demonstration displays featuring Apple's 8 core Macs and new Final Cut Pro and Server software offerings. And just across the aisle is an "Apple Lounge," filled with comfy black leather furniture where attendees can take a load off and tinker with their MacBook Pros.
Our photo gallery spans two pages. On the second page you'll also find some panorama shots of the Apple exhibits. If you enjoy the photos, please take a minute to visit our friends at the SCAD Avid NAB Blog who are on site covering the conference for Avid.