World's largest iPhones appear in Apple store windows (photos)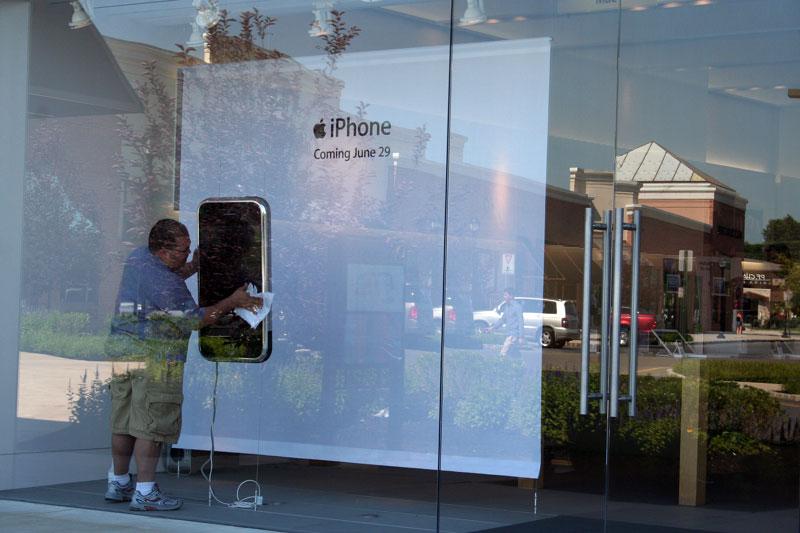 With the anticipation ahead of next week's iPhone launch reaching near epic proportions, staffers for Apple retail spent the better part of Thursday evening rearranging store planograms and erecting massive iPhone replicas inside store windows.
At some of the larger locations, teams of as many as 10 people worked well into the early morning hours on Friday, adorning the Apple outlets in all things iPhone. This included setup of 4-foot tall iPhone displays, which are essentially hollow iPhone shells fitted with LCD displays to mimic the device's 3.5-inch touch screen.
Stores also received new iPhone tee-shirts that were expected to be distributed to employees Friday. At some point, tipsters claim the outlets are will also consolidate their iPod displays to a single table, making room for iPhones at the frontmost portion of the stores.
A number of photos taken of the new window displays can be seen below. In the bright morning sun, however, it was difficult make out the imagery on the large LCD screens. On the other hand, the displays should catch everyone's eye during the evening hours.
An Apple staffer wipes fingerprints from a gigantic iPhone display Friday morning at the Apple Store Sagemore in Marlton, NJ.