Next-gen iMacs to bundle new Apple keyboard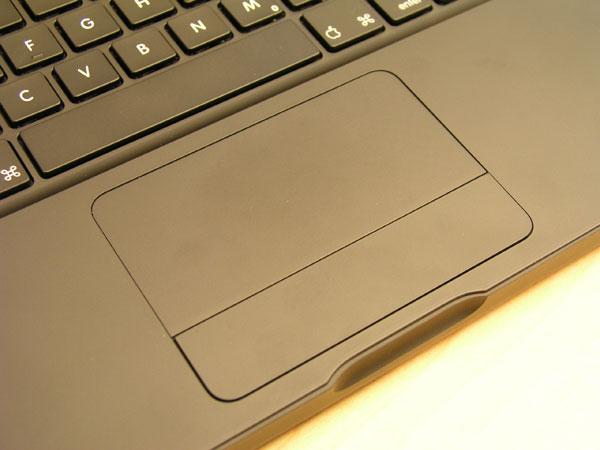 An overhaul to Apple Inc.'s popular line of iMac computers, now due in a matter of weeks, will see the company's latest industrial design efforts extend beyond the systems themselves, AppleInsider has learned.
The new all-in-one signature desktops, expected to be available only in 20- and 24-inch configurations, have been described as both slimmer and sleeker than the 17-, 20- and 24-inch models they will replace.
The streamlining, however, won't stop with the iMac enclosure. Each new model will come dressed to impress, bundling a snazzy new Apple keyboard of similarly slender proportions, people familiar with the project say.
Tapping the wizardry of industrial design chief Jonathan Ive and his team, the Cupertino-based Mac maker has reportedly crafted a super-slim external keyboard for the new Macs. It's said to draw upon the aesthetic and feel of the low-profile keyboard which was first integrated with the company's 13-inch MacBook portables in May of 2006.
On its website, Apple explains that MacBooks "features a unique keyboard design that sits flush against the bed for a sleeker, lower profile."
"You'll also find a firm touch when typing," the company adds. "That ought to make your fingers happy."
As was exclusively reported by AppleInsider back in March, Apple plans to carry the new iMac and keyboard design over to the 20- and 24-inch models exclusively. The 17-inch model — which has fallen out of the firm's high-quality, high-definition media strategy —  is expected to become the subject of considerable neglect, withering away alongside similar underachievers like the 12-inch PowerBook and soon-to-be-sacrificed Mac mini.
A close-up of the MacBook's low-profile keyboard.
When they arrive later this month or early next, the new iMacs should help maintain the flow of foot traffic at Apple's international retail chain, which during the recently-ended June quarter combined to sell more Macs than any other quarter in the segment's history, AppleInsider has been told.
The iMacs may also have some company in the software department. According to a separate series of unconfirmed reports, the company recently began preparing some of its high-level suppliers for the next iteration of its iLife digital lifestyle software suite, due sometime in the August - September time frame.
Given the more than half-year delay beyond the suite's traditional January update cycle, Apple may elect to change the name of the software bundle from iLife '07 to iLife '08, those people say.