Apple acquires CUPS modular printing software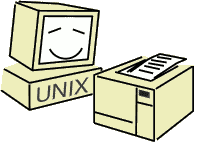 AppleInsider may earn an affiliate commission on purchases made through links on our site.
Apple Inc., in an apparent bid to bolster the printing services of its Mac OS X operating system, has acquired both the source code and author of the unix-based CUPS modular printing solution.
Financial terms of the deal, which was completed back in February and noted by MacRumors on Thursday, were not made public.
In a posting to the official CUPS website earlier this week, the software's original author Michael Sweet said he was hired by Apple as part of the deal, but will continue to develop and release the software under its existing GPL2/LGPL2 license.
CUPS, which stands for Common Unix Printing System, is a modular printing system for Unix-like operating systems that allows a computer to act as a powerful print server.
Computers running CUPS act as host machines that can accept print jobs from client computers, process them, and send them to the appropriate printer. The software is comprised of a print spooler and scheduler, a filter system that converts the print data to a format that the printer will understand, and a backend system that sends this data to the print device.
Apple, which had started to develop its own printing system from scratch about six years ago, shelved plans for the proprietary software in 2002 and adopted CUPS outright. The Cupertino-based company has since used CUPS as the printing system of choice for its Mac OS X operating system, beginning with Mac OS X 10.2 Jaguar.
In making his deal with Apple public this week, Sweet also issued a frequently asked questions page with details regarding the change of ownership of the printing software.