Apple to host Mac event next Tuesday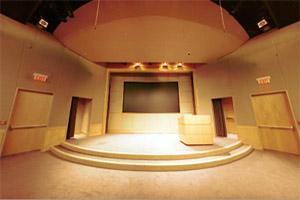 Apple Inc. is gathering analysts and members of the media for a Mac-related press event to be held at the company's headquarters in Cupertino on Tuesday, August 7th, AppleInsider has been told.
Unlike past events in which the company drafted and issued digital invitations through e-mail, word of next week's event was initially spread Tuesday afternoon via phone calls from Apple's media relations personnel.
AppleInsider was told, and Gizmodo confirms, that the event will be restricted exclusively to Mac announcements. In speaking to journalists by phone, Apple representatives were reportedly very clear in expressing that no iPhone or iPod product announcements were in the cards.
The event will begin at 10:00 am PDT at the Apple Town Hall on the company's Cupertino-based campus — the same venue used for the introduction of the Intel-based Mac mini and iPod Hi-Fi last February. Once again, seating is said to be extremely limited.
Jobs is also more than likely to use Tuesday's event to provide demonstrations of the company's long-awaited iLife '08 and iWork '08 software suites.
The Apple Town Hall Auditorium